Wahoo Preview: No. 7 Virginia vs. Boston College
By Scott Ratcliffe
Virginia will be gunning for its sixth-straight victory on Saturday, as the seventh-ranked Cavaliers play host to Boston College at noon.
UVA (15-3, 7-2 ACC) has won three in a row against the Eagles, and nine of the last 10 meetings, including each of the last seven at John Paul Jones Arena. The Wahoos have won seven of their last eight overall.
Virginia senior guard Armaan Franklin has been on a tear of late offensively, scoring in double figures in each of his last eight contests, and has poured in 20 or more in two of his last three. Across those eight games, Franklin is averaging 16.6 points on 47-of-104 shooting (45 percent), including 23 for 55 from long range (42 percent), and is also hauling in 5.8 rebounds during that stretch.
The Eagles (10-11, 4-6), meanwhile, come in riding a hot streak of their own, having won their last two games, albeit against struggling Notre Dame and Louisville. BC won both of those games by double digits, marking the first such back-to-back performances in ACC play since the 2010-11 season.
Quentin Post, a 7-foot senior center, and graduate guard Makai Ashton-Langford each scored 20-plus in both wins, becoming the first pair of BC teammates to achieve that feat in consecutive games in nearly five years.
Post, who missed the team's first 13 games while recovering from a foot injury, made an immediate impact upon his return to the Eagles' lineup in late December.
Against the Fighting Irish, Post registered a career-high 29 points (10 for 14 from the field, 4 for 5 from downtown) and matched another career high with 14 rebounds. On Wednesday against Louisville, Post finished with 22 points and 6 boards. He's averaging 15.3 points, 6.4 rebounds and 1.1 blocks in his eight games this season.
Ashton-Langford scored 20 against Notre Dame (4 3-pointers) and 21 in the win over the Cardinals. He's averaging 16.3 points and 3.3 assists across his last three games. Ashton-Langford eclipsed the 1,000-point plateau for his career in the victory over the Irish last week.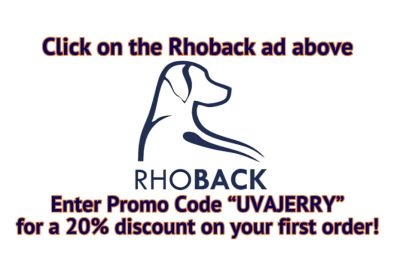 Sophomore guard Jaeden Zackery is averaging 10.6 points per game, while forward T.J. Bickerstaff is the team's leading rebounder on the season with 5.8 a game.
Coach Earl Grant's Eagles had dropped five of their previous six ahead of the recent win streak, and have a couple of questionable losses on their schedule, including a 70-54 neutral-site loss to Tarleton State and a five-point home loss to Maine back in November.
It'll be the first of two meetings against the Eagles, as the two teams will rematch in Chestnut Hill in a few weeks on Feb. 22. Both games against BC will be televised on the ACC's Regional Sports Networks.
You might notice some unique kicks being sported by the UVA coaches on Saturday, as Bennett and his staff will be participating in the annual American Cancer Society's Coaches vs. Cancer Suits and Sneakers Week. They'll be wearing shoes that were recently painted by patients during a recent "Shoes 4 Hope" event at the UVA Children's Hospital. Following the game, those shoes will be auctioned off as a fundraiser, and you can learn more on the Shoes 4 Hope Virginia Facebook and Instagram pages. For more about Coaches vs. Cancer, click here.