Wahoo Preview: No. 8 Virginia vs. Duke
By Scott Ratcliffe
The eighth-ranked Virginia men's basketball team hosts Duke for the first time since the retirement of Mike Krzyzewski Saturday at 4 p.m., as the Cavaliers sit in a three-way tie for first place in the ACC heading into the weekend.
UVA (18-4, 10-3 ACC) made a point of revamping the patented Pack Line defense prior to a convincing win over No. 22 NC State on Tuesday, and held the Wolfpack's high-scoring offense to just 50 points on 33-percent shooting.
After hardly seeing the floor over the past few games, UVA redshirt junior Kadin Shedrick didn't get the start, but provided a much-needed lift off of the bench. He played an important role defensively, shutting down State's D.J. Burns, while also producing 10 points and grabbing a team-high 6 rebounds in his 26 minutes and 30 seconds of action.
Fifth-year forward Jayden Gardner registered a team-best 18 points, marking his fourth-straight game in which he was the Wahoos' leading scorer. Gardner also stepped up his efforts in sliding over and doubling the post on defense.
After spending several weeks in the AP Top 25 polls, the unranked Blue Devils (17-7, 8-5) are coming off a lopsided 81-59 loss at Miami on Monday, just two days after knocking off arch rival North Carolina, and have now lost 5 of their last 12 games.
First-year coach Jon Scheyer's team has gone through its ups and downs, but still remains on track for another NCAA Tournament appearance, barring a late-season disaster.
As has been the case for years in Durham, the Blue Devils rely heavily on their highly touted freshman class. This time around, there are a couple of talented 7-footers in the mix — 7-0 Kyle Filipowski and 7-1 Dereck Lively II — who are each capable of doing damage on both ends of the floor.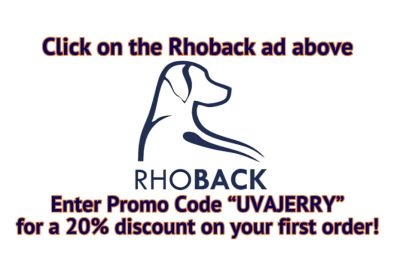 Filipowski leads Duke in scoring (15.3 ppg), rebounds (9.3 per game) and steals (1.3 per game), while Lively has emerged as one of the top rim protectors in the country. The Philadelphia native has seen his minutes increase as of late, averaging 26 per game over his last four games, and he has been productive across the board.
In those four outings, Lively is averaging 7.8 points (13 for 18 FG), 9.0 rebounds and 5.0 blocks per contest. On the season, he's averaging just 4.7 points, 4.6 rebounds and 2.4 blocks in 17.8 minutes, so he's obviously doubling his normal output with the extra floor time.
Along with the twin towers in the frontcourt, Scheyer has three more blue-chippers that are each important pieces as well. Mark Mitchell (8.8 ppg), Tyrese Proctor (8.7 ppg) and Dariq Whitehead (8.4 ppg) are all averaging at least 20 minutes a night. The one true "veteran" Blue Devil on the roster would be junior point guard Jeremy Roach, who is second on the team in scoring (12.5 ppg) and is also the team leader in assists (3.0 per game).
In addition, Duke has gotten contributions from a pair of former Big Ten transfers in senior forward Ryan Young from Northwestern (8.0 points and 6.2 rebounds per game) and Illinois graduate guard Jacob Grandison (4.8 points per game).
While Duke has dominated the all-time series against the Hoos, 123-53, Virginia has taken two of the last five, including a memorable win in Durham on Reece Beekman's buzzer-beating 3-pointer last February. The Blue Devils returned the favor with a four-point victory in Coach K's final trip to JPJ a few weeks later, when Kihei Clark's career-high 25 points weren't enough.
Duke has found very little success on the road his season, particularly in conference road games. The Blue Devils are a perfect 12-0 at Cameron Indoor Stadium, but are 2-5 in true road games, all of which came against ACC opponents. The average margin of defeat in those five losses was 13.6 points.
As of late Friday evening, the Hoos are listed as a 6-point favorite to hand the Devils another L, according to Caesars Sportsbook. It's the first time since 1996 that the Cavaliers hosted an unranked Duke team.
For more on the matchup and a recap of the win over NC State, click here to listen to the latest Jerry Ratcliffe Show podcast, as Hootie and Chris Graham break down the keys to the game.