Wahoos back in action against San Francisco
By Jerry Ratcliffe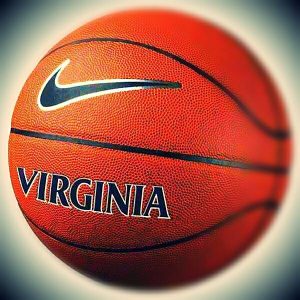 After opening the season with an explosive 89-54 win over Towson on Wednesday, fourth-ranked Virginia will return to action Friday morning against San Francisco as part of the "Bubbleville" event at the Mohegan Sun resort in Connecticut.
The game will be televised on ESPN at 11:30 a.m., so a luncheon game for Wahoo fans with plenty of turkey leftovers. For Dons fans, well, can you have turkey for breakfast?
San Francisco will be playing its third game in three days. The Dons defeated Towson 79-68 on Thursday after dropping its opener to UMass-Lowell on Wednesday.
What we learned about the 2020-21 version of Virginia basketball is that the Cavaliers are running a different version of offense. With more length and more 3-point shooters, UVA is more dangerous offensively than last year when it was the ACC's worst-shooting team.
"They're different. They were running some of the Virginia motion offense and a lot of 5-out fits with their personnel," said Towson coach Pat Skerry. "They can spread you out and shoot the basketball."
And how.
The Cavaliers shot 55.6 percent for the game (35 of 63) and 51.7 from behind the 3-point arc (15 of 29). Newcomers Sam Hauser and Trey Murphy III, along with returning Jay Huff, combined to make 11 of 14 attempts from 3-point Land.
While it was the opening event of the season for Virginia, the Cavaliers looked like they were executing at a high level. Hauser thinks he knows why.
"Our team was pretty much on campus mid-July until now," Hauser said. "I think we were one of the only teams on campus at the time. So we really were only able to hang out with each other and I think it kind of grew us closer because there's a lot of new faces.
"We lost a couple of really good pieces from last year, so I think just building that chemistry early was big for us and it showed today. I hope it can show the rest of the year."
Murphy, who didn't learn that his waiver to the NCAA for immediate eligibility had been approved until Tuesday night, agreed with Hauser on how the team has bonded.
"Me being new and a transfer is a little tough, like the first few days because you don't really know these guys, but they were super welcoming and we became so close as a team," Murphy said. "It is definitely one of the closer teams I've ever been on. I think COVID was a reason why because you can't really hang out with anybody else. So you're almost forced to hang out with your teammates and I appreciate all of it. I think it shows on the court with our chemistry."
Wednesday was a spectacular debut for Hauser and Murphy in Virginia uniforms. Hauser, who transferred from Marquette after the 2018-19 season, and had to sit out a redshirt season in 2019-20, opened his Cavaliers career with a 19-point, 8 rebound, 3 assist performance in a mere 26 minutes.
Meanwhile, Murphy, who transferred from Rice after last season, stunned Wahoo Nation with a team-high 21 points. He was 6 of 8 on 3-point shots, playing only 17 minutes while coming off the bench.
Tony Bennett was obviously impressed with the way his team shot the ball after struggling offensively last season. The 3-pointers had to be a delight.
"Yeah, when we have five guys on the floor that can shoot [the 3], it opens up the court," Bennett said of the 5-out fits. "Hopefully that gives us some driving opportunities, and Jay, you've seen him progress over the years and he certainly can stretch it, and he can drive.
"Five guys open the floor and we've been working hard on our guys. We always work hard. Everybody likes to shoot the three, but as long as the ball moves and it's a good-time shot, we'll take it. So that is a strength at times of ours for sure."
That trio isn't the only Cavaliers who can shoot the long ball. Tomas Woldetensae, who won games with his streaky success at times last year, connected on 1 of 3 from behind the arc, while Casey Morsell was 1 of 3, freshman Jabri Abdur-Rahim was 1 of 2, and fellow freshman Reece Beekman was 1 of 1.
Full coverage of Virginia's game against San Francisco will be posted Friday afternoon right here at JerryRatcliffe.com
For more information on UVA's opening win over Towson, including a full boxscore, game notes and my column, see related story.

Comments