Wahoos Discuss Advancing To Monday's National Championship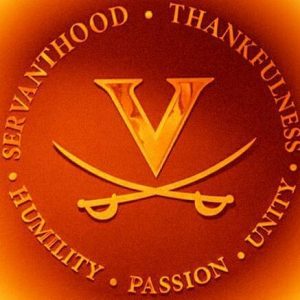 By Scott Ratcliffe
MINNEAPOLIS — So how does it feel to be playing for a National Championship? Virginia held off Auburn by a point Saturday, 63-62, to advance to the program's first-ever NCAA title game. The Cavaliers appeared to be excited in the postgame locker room, but remained focused on the upcoming task at hand.
"Phenomenal, my man. We got one more left," said UVA point guard Ty Jerome, who led the Wahoos in scoring (21), rebounds (9) and assists (6).
Jerome was again asked to share the feeling of following last year's historic loss with clinching a spot in college basketball's biggest game of the year.
"I feel like I get asked this question every single round, every round we advance," Jerome pointed out, "and every round I say the same thing almost, and it feels a little bit sweeter, a little bit sweeter.
"But to think this time last year we were starting our spring workouts, and to still be playing at this point in the season with, after tonight, one other team in the whole country on the stage that you dreamed about since you were a little kid, it's an unreal feeling. We're going to do everything we can to finish the job."
Kyle Guy could not exactly explain his dreamlike emotions after his heroic three free throws sealed the win with less than a second to play, adding how Jerome's play was the reason the 'Hoos will live to fight another day.
"I don't really have the words for how I feel, I really don't," Guy admitted in the postgame press conference. "I've been pinching myself the whole time I've been in Minneapolis because it doesn't really feel real, but I'm just so happy right now, so proud of [Jerome].
"He played freakin' phenomenal. 21 [points], 9 [rebounds] and 6 [assists], he carried us through this game. Obviously, [Coach Tony Bennett] did a fantastic job preparing us and making the adjustments during the game. I think it's a little of both. Just really happy right now."
Bennett echoed the sentiments of his backcourt stars.
"It's a great story, it is…," said the coach. "And now to sit with them here brings great joy to my heart, it really does, because it's good. That's all I can say and I'm so thankful. Again, whether it happened or not, I would have been so thankful for what they've done for this program, and our bond through this all."
Freshman guard Kihei Clark played a huge role in not just Saturday's game, but throughout the regular season and postseason, even if his numbers weren't eye-popping. He admitted that it was no shock at all to him that Guy would sink all three attempts from the charity stripe.
"We've been in this position a lot this year…," said Clark. "We never panic, we never worry, we just stay to our game and try to execute down the stretch.
"I'm extremely grateful to be a part of this team and be the first [UVA] team to get to the national championship. We'll just prepare and get to business on Monday."
Alabama transfer Braxton Key had gone up against Auburn, Bama's bitter rival, five times during his two years with the Crimson Tide, and realizes how special it is for this year's team to do something that so many great Cavalier teams came up short on, including his legendary uncle, Ralph Sampson.
"It's crazy," said Key. "This is what we work for our whole life as kids growing up in the gym, working out… It's huge. There's been a lot of great teams and great players and coaches to come through here, and for us to finally do it and get over that hump and do it for the fans back in Charlottesville, it's huge. I can't even put it into words, honestly."
Added De'Andre Hunter, whose big second half helped propel the 'Hoos to the title game: "Especially after a game like that. It was kind of down to the last moments. It's a blessing to be in the championship."
Although Mamadi Diakite didn't have his best night offensively, the junior forward registered a career-high five blocks and previously made a name for himself to help get the Cavaliers to Minneapolis in the first place. He says nothing will change for the team in terms of preparation.
"Between Saturday and Monday's games, we need to take care of our bodies again," Diakite explained. "This is the same routine, come ready, and we'll see who's going to win in a second."
The team's lone senior, Jack Salt, kept it short and simple. He, along with the rest of his teammates, had no doubt in the world that Guy would clinch the win.
"I was happy that Kyle was on the line," said Salt. "Kyle is a great shooter so I had the most confidence in him. For him to ice those three free throws and send us to the national championship was huge.
"It's amazing. This group deserves it. I am honored to be a part of this group."
Thanks to Guy's clutch free throws, Jerome's big game, Clark and Diakite's heroics at the end of regulation against Purdue, and Hunter's performances throughout the postseason, Salt will be a part of this memorable group for 40 more minutes on Monday night.
Comments