Wahoos get green light for tonight's NCAA battle; Ohio coach praises UVA's talent
By Jerry Ratcliffe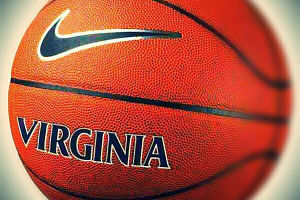 Ohio coach Jeff Boals knows exactly what his MAC champion Bobcats are dealing with tonight in their NCAA first round matchup with Virginia.
Boals is well aware of the tradition that Tony Bennett has built at UVA and has thoroughly studied the Cavaliers personnel. The game is set for 7:15 p.m. and will be televised by truTV. Virginia cleared its second Covid test since arriving in Indiana and is good to go for tonight's contest.
"I liken Tony's program to the New England Patriots," Boals said. "It's like you put somebody in there, and they do their job. Efficient is probably the best word to describe the Virginia basketball team."
Boals, who was formerly an assistant to Thad Matta at Ohio State, praised the work of Bennett at Virginia over the last eight to 10 years, how the Cavaliers have rose to the top of the ACC and winning the national championship.
"It's just a phenomenal program," Boals said. "We have to take care of the basketball [vs. UVA]. It's a low-possession game that they want. We want an up-tempo game (Ohio averages more than 80 points per game). So we're going to have to try to figure out how to create some extra possessions, which is a lot easier said than done against those guys."
The old axiom of college basketball is that it's a lot easier to slow an opponent down than to speed one up. That's what Bennett is banking on and what Boals hopes to find a counter.
"Everyone's like, well, [Virginia's] defense isn't their defense this year," Boals said. "I'm like, well, it's really good. Their other defenses might have been elite, and if you look at their offensive numbers, they're more efficient offensively this year than their defense, and that's saying something."
All that begins with the personnel that Bennett has collected to run his system.
"I think Kihei Clark is a great player," Boals said. "You look at him physically, and that's a mistake. You look at his shooting percentage, that's a mistake, because he hits big-time shots. He is the head of the snake. He makes everyone better, gets in the lane when he wants to, and gets open shots for Trey Murphy on the wing, and Hauser.
"There's multiple guys who can score different ways, and really, they wait until you make a mistake defensively to capitalize on it. OK, you're going to chase the flare screen, that's fine. We'll rescreen you. You're going to go under the first screen? OK, well, we'll bump it and get a shot off. So, they pose a lot of problems for us and we've just got to make sure that we try to keep the ball in front as much as we can."
A lot of teams have attempted to get UVA big man Jay Huff in foul trouble to help negate the Cavaliers size down low.
"Yeah, that's easier said than done," Boals said. "One guy back there that's averaging two-and-a-half blocked shots. I think we have to throw the ball in there and we know that they're going to double team the post. We've got to be able to capitalized on that."
The Bobcats' Dwight Wilson is No. 2 in the country in field goal percentage, and has a great touch around the basket, so look for Ohio to make sure he gets a touch most every trip down the floor.
Most eyes will be on Ohio's Jason Preston, who Bennett has compared to former Cavalier Ty Jerome.
"Jason's life is a movie," Boals said. "What he's been through the last five, six years, I mean it's the American Dream. It's about the power of believing in yourself, the power of opportunity."
Five years ago, Preston was 6-foot, 140 pounds and had scored a mere 52 points his entire senior year of high school. Now, he's 6-4, around 190, playing in the NCAA Tournament, and according to Boals, "just a phenomenal person.
"What he's persevered through, he deserves everything that he's earning, and just a fun kid to be around, a great student of the game, someone who makes his teammates better. He'll be the first to deflect every amount of attention on him and put it on his teammates."
Preston is one of five Ohio players averaging in double figures.
"I was at Ohio State for seven years and was fortunate enough to coach Evan Turner and D'Angelo Russell," Boals said. "Both of those had elite vision, and Jason's the same way. He sees things develop before they happen. He can see how the defense is guarding certain actions, what pass will be there.
"And, you know, some of his turnovers quite honestly are the right passes that his teammates might not have seen. He's got that vision, and creates double teams off ball screens and drives to be able to get open shots for everybody."
Boals is so proud of his team for winning the MAC, having to beat three higher seeded teams in a row to claim the title. He played at Ohio, even defeated one of UVA's better teams in 1994 (Cory Alexander, Junior Burrough, Harold Deane) at University Hall. He helped lead the Bobcats to the NCAA Tournament and is delighted that his team is experiencing the same emotions he did when he wore the green and white.
"I'm grateful to be at my alma mater," Boals said. "It has been a dream job of mine to be the head coach here. You know, 25 years later I was given the opportunity and that's come full circle for me."
Boals has done a fabulous job at his alma mater in just two years. When he arrived, he had to bring in seven new players, then followed it up with another solid class.
Now, his Bobcats are dancing again. So is Virginia, still the reigning NCAA champs from 2019.
Comments