Wahoos Ride 16-0 Run To Blowout Win at BC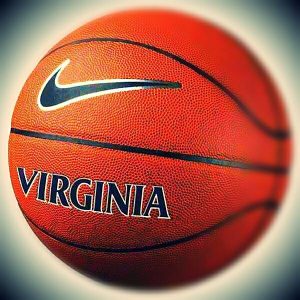 By Scott Ratcliffe
When Boston College forward Nik Popovic got past Jack Salt and cut Virginia's lead to 48-41 with just over 15 minutes to play, it looked as if the fourth-ranked Cavaliers might be in for another dogfight against the Eagles.
The UVA defense didn't allow another BC point for 7 minutes and 21 seconds, however, scoring 16 straight on the other end and eventually extending the nation's longest road win streak to 12 games in what turned out to be an 83-56 blowout in Chestnut Hill Wednesday night.
The Wahoos (14-0, 2-0 ACC), who shot 60 percent (33 for 55) from the floor, outscored the Eagles 46-26 in the paint, and outrebounded BC, 41-21. The team's 83 points were the most scored in regulation by a Tony Bennett-coached Virginia squad.
The victory also matched Virginia's current 11-game ACC road win streak with North Carolina (1983-85) for the fourth-longest string away from home in conference history.
Redshirt junior forward Mamadi Diakite paced the Cavaliers in the first half, scoring 14 of his career-high-tying 18 points prior to the halftime break. Diakite, who finished 9 for 12, made good on 7 of his 10 first-half attempts, adding seven rebounds and a pair of blocks on the night.
Sophomore De'Andre Hunter added 18 points of his own — 13 of which came in the second half — to go along with his six rebounds and two assists, as he put on a show for the NBA scouts and executives in attendance at Silvio O. Conte Forum.
Ky Bowman and the Eagles (9-5, 0-2) came out aggressive and firing. Bowman nailed a pair of 3-pointers, and Jordan Chatman added another from long range to give BC an early 9-7 edge, and Bennett said he thought the Eagles "exploited a couple things" that will have to be worked out in upcoming practices.
"I thought [the Eagles] got down the floor quick, got some shots — missed a lot of shots — and touched our paint," admitted Bennett, whose Cavalier teams moved to 30-1 all-time when scoring 80 or more. "I think those are things that we have to sure up, but we did show some versatility offensively, Mamadi gave us a lift."
Diakite then scored six straight from in close, with the last bucket of the sequence jumpstarting a 10-2 Wahoo run — which included a pair of Ty Jerome 3s — to give the Cavaliers a 21-15 lead midway through the first half.
The Eagles crept to within five before an 11-3 spurt pushed the UVA lead to double digits, 39-26, late in the half. Jerome hit a shot in the lane in the closing seconds to make it a 43-31 halftime advantage for the 'Hoos.
Jim Christian made some defensive adjustments at the half, as his Eagles, who were playing without leading rebounder Steffon Mitchell, threw a zone look at the UVA offense to start the second half. Initially, it worked, as BC used a quick 8-2 run out of the gate to get back within six on a Popovic 3-pointer.
Hunter answered with a big 3 of his own from the corner to spark a 19-2 Cavalanche over the next eight-plus minutes that in essence put the game away, as Virginia sank its teeth in and led by 23 by the time it was over, with just over eight minutes to play.
Hunter scored half of his points during the stretch, including a couple of strong takes in traffic that he made look rather easy against a tough BC defense.
"With the offense we run, we have guys like Kyle, Ty and even Mamadi who can shoot it and really space the floor," said Hunter, "so it really opens up driving lanes and sometimes just open shots for me, so I just try to take advantage of that.
"We could tell [the Eagles] were gassed, so our coaches just told us to move them on offense, and on defense we just tried to do the same thing. They were getting a lot of paint touches and easy touches, but we just tried to cut that out in the second half."
The 'Hoos, now one of just two unbeaten teams in all of Division I (Houston lost Wednesday, leaving only Michigan and UVA), committed 11 turnovers on the night, but the Eagles, who only gave it away nine times, had a hard time capitalizing on the other end of the court.
Popovic led the Eagles with 16 points, with Bowman adding 15. Boston College shot 39 percent (22 of 57) from the field and 28 percent (7 of 25) from long range.
Jerome finished the game with 13 points, 4 rebounds and 4 assists. Kyle Guy might not have had his best night offensively, but still put up 10 points to go with his 8 boards and 5 assists, both of which matched career highs for the junior from Indianapolis. Both Jerome and Guy made 4 of 9 shots from the field, and both sank a pair of 3s.
Braxton Key chipped in with 9 points, a game-high 9 rebounds, 2 dimes and 2 blocks in another solid all-around performance off the bench.
Up next, the Cavaliers travel to Littlejohn Coliseum Saturday at noon to face Clemson.
Comments