Wahoos top Hokies, move on to matchup against Notre Dame
By Jerry Ratcliffe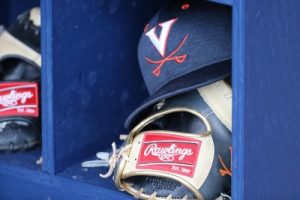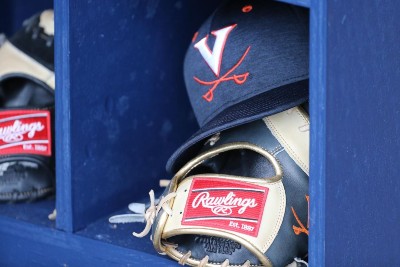 Zach Messinger hadn't thrown this deep into a game this season, but the anticipation of starting for the first time in an ACC Tournament inspired the junior right-hander to deliver in Virginia's 3-2 opener over rival Virginia Tech.
Messinger went 5.1 innings and surrendered only four hits, striking out six Hokies as he got the No. 8 seeded Cavaliers off to a solid start. He threw 83 pitches, the last one a two-run homer from Tech's Tanner Schobel, which gave the Hokies their only two runs of the game and chased Messinger, who gave way to four relievers that shutout Tech the rest of the way.
Out of the bullpen came Brandon Neeck, closer Blake Bales, starting ace Andrew Abbott and starter Kyle Whitten, who retired the Hokies in order in the ninth to ice the win.
It was UVA's first win in pool play since 2012 and the Cavaliers first opening win in the ACC Tournament sense 2015 when they bombed favorite Georgia Tech in a play-in game.
"Messinger was outstanding," said Virginia coach Brian O'Connor. "He's been a really clutch guy out of the bullpen all year for us, and he really stepped up today when we needed him. There's no question that he was the right guy to start. He was in complete control of the game and made big pitches when he needed to."
O'Connor had pitching decisions to make, not wanting to start Abbott on short rest, but hoping to save him for Friday's game against ACC regular season champion Notre Dame. Because this would have been Abbott's normal "bullpen day," the UVA senior told O'Connor he would rather go in and pitch for an inning rather than throw on the sidelines.
Now, he's ready for the Irish, a team that swept the Cavaliers in Charlottesville earlier in the season, scoring 30 runs over the three games.
Virginia's strategy would not have worked so easily had it not been for a solid effort by Messinger.
"I've worked all year for this opportunity," Messinger said. "I knew that the situation might come about to where we treated this as kind of like a midweek [game]. I was ready for whatever, whenever.
"I was pumped up but I knew I couldn't let it get too far ahead of myself. I needed to go out there and treat it just like any other midweek start. That was pretty sweet."
UVA is 9-2 in games that Messigner has started.
Virginia, one of the hottest teams in the ACC by having won 15 of its last 21 games, got off to an early 1-0 lead in the bottom of the second when Logan Michaels stole second and moved to third on an errant throw that bounced into centerfield. Michaels scored when the next batter, Jake Gelof hit a sacrifice fly to right field.
Kyle Teel, who made the All-ACC freshman team, added to Virginia's lead with a two-run home run to the right field upper deck in the third. It was his eighth roundtripper of the season and lifted UVA to a 3-0 lead.
"I just tried to do what I always do, and hit the ball hard," Teel said. "I think we're doing a great job of fighting every day, we're really competing and we kept working. Now it's really starting to show how great this team can be."
The Cavaliers have won 11 of their last 15 games and now stand at 28-23 on the season. They won three of their four games against the Hokies and have taken six of the last eight against Tech.
"I know we got the big rivalry, but I would say I just try and do the same thing every time," Teel said. "I mean I love hitting them against Virginia Tech, don't get me wrong."
Neeck got the Wahoos out of the sixth inning jam with an inning-ending double play, then gave way to Bales, Abbott and Whitten, who combined allowed only two runners to reach over the final three innings. Whitten, who was flawless in the ninth, earned his first save of the season.
Some were surprised that Abbott made an appearance, but as O'Connor explained, pitching an inning gave him some work. Otherwise, he would have gone eight days without pitching in a game. Now, he's fresh for the Irish.
It was Abbott's first appearance out of the bullpen this season and his one strike out raised his total to 127, the most in the conference this season and fourth-most in a single season ever at Virginia.
"Those [four relievers] had been doing it for us all year, and Neeck has been a great matchup guy and got a couple of big outs for us there," O'Connor said. "Bales has done the job for us all year so we going to potentially use three of five guys out of the pen.
"It was just kind of really matchups, and we decided to go with Abbott and Whitten. I talked to [Abbott] and he said, 'Coach, I'd rather just throw it, throw in the game instead of the bullpen, so we did that and it worked well."
Now, the Cavaliers rest until Friday when they take on Notre Dame, which takes on the Hokies on Wednesday.
"Everything rides on the game against Notre Dame for us to advance into the semifinals, so that's the way you want it to be," O'Connor said.
Support JerryRatcliffe.com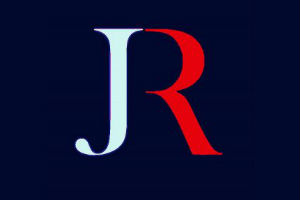 Make a one-time or recurring gift to support JerryRatcliffe.com online below. Your gift is not tax-deductible. Thank you for your support of JerryRatcliffe.com and the "Jerry Ratcliffe Show" podcast!