Want the scoop on UVA-UT? Check out this interview with Hootie and Fox Knoxville
Countdown to Kickoff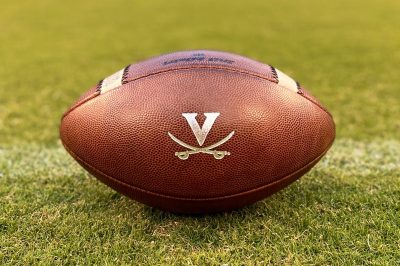 Check out our guest spot on Fox Sports Knoxville, "The Drive" with Russell Smith on East Tennessee's premiere sports talk radio show. Russell and "The Bear" are perfect show hosts.
We had a lengthy discussion about Saturday's Virginia vs. Tennessee game, the UVA "feel-good" stories that are sidebars to the game action, and more.
Thanks to @CGProgram, Christopher Gabriel, host on KMJ Radio and a Golden Mike Award Winner from California, for his comments about the interview. Much appreciated (you can see his tweet in this blurb), but he called it one of the best interviews he had heard in a long time:
"So much depth, great anecdotes and the kind of 'pull the curtain' information you can only get from someone who has covered a program as long and as thoroughly as Jerry."
Listened to longtime Virginia Cavaliers columnist @JerryRatcliffe (40+ years in Charlottesville) interviewed on Fox Sports Knoxville by @Russell___Smith in advance of UVA-UT in Nashville. This was one of the best interviews I've heard in a long time. So much depth, great…

— Christopher Gabriel (@CGProgram) August 30, 2023
We hope that's what we bring to our readers and listeners every day on this site, our podcasts and the "Jerry & Jerry Show," a live internet TV show every Tuesday morning.