Welcome to a New Sponsor: Chase Investment Counsel Corporation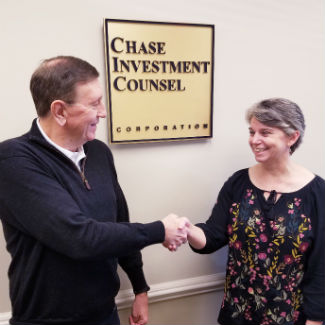 The "Jerry Ratcliffe Show" and JerryRatcliffe.com welcome to our team Chase Investment Counsel Corporation.
Independent Thinking
Located in the foothills of the Blue Ridge Mountains in Charlottesville, Virginia, Chase Investment Counsel Corporation is an investment adviser that prides itself on independence of thought and action.
Our proprietary investment process blends fundamental and technical analysis and is grounded with the experiences of over five and half decades of market cycles since founded by Derwood S. Chase, Jr. in 1957.
In Partnership With Investors
Chase Investment Counsel Corporation provides high-quality investment portfolios to meet the needs of institutional and individual investors alike through a variety of equity and balanced strategies. Markets will fluctuate, but our passion for following our time-tested, disciplined, risk adverse approach to picking stocks and building portfolios remains the same. As an employee-owned firm, our portfolios are invested right along-side yours, whether individuals, families or institutional investors.
Boutique Firm
Chase manages over $300 million for a selected group of clients throughout the United States. Our moderate size provides flexibility for rapid response to changing market conditions. This allows us to position ourselves to invest not only in the largest companies, but many mid-cap growth companies, without being worried by their limited trading liquidity.
Comments