Were Cavaliers screwed by media in All-ACC preseason vote?
By Jerry Ratcliffe
If Virginia's football team needed any added motivation for this season, it came wrapped in a bow on Wednesday when the 2022 Preseason All-ACC Football Team was released by the conference office. 
The Cavaliers, who were picked to finish fourth in the Coastal Division by ACC media in a release on Tuesday, were practically non-existent in the minds of voters when it came to the preseason team.
Virginia had one lone representative on the entire preseason squad. Keytaon Thompson, arguably the hardest player to stop on Virginia's team last season, was the only Cavalier to make the ACC team, voted the best All-Purpose back in the league.
If you're a Wahoo fan and you're looking for any other bread crumbs, forget it. No Brenan Armstrong, no Dontayvion Wicks, no Nick Jackson. Nobody.
Hey, at least Virginia had one player compared to none for Virginia Tech. When was the last time the Hokies didn't have a single player on the All-ACC preseason team?
In a league loaded with quarterback talent, we get it. NC State's Devin Leary made the team with 56 votes, meaning that that about 75 other votes were cast for an array of other QBs in the league.
Voters tended to overlook last year's stats when Leary was fifth in total yards per game among returning ACC QBs, and third in total TDs, behind both Armstrong and Wake's Sam Hartman.
The biggest travesty, though, came in the wide receiver voting.
Virginia has arguably the best collection of proven wide receivers in Power 5 football. In fact, Lindy's football magazine voted UVA's group fourth in the country behind Alabama, Ohio State and Southern Cal at the position.
Many of the voters must not have glanced at last year's postseason All-ACC team, which had four receivers: Jordan Addison, Josh Downs, Dontayvion Wicks and A.T. Perry.
Only three receivers were named to the preseason team on Wednesday: Perry (Wake Forest), Downs (UNC) and Zay Flowers of Boston College. No Wicks.
Flowers was third-team All-ACC postseason, but somehow leapfrogged Wicks to first-team preseason.
Consider that Wicks had 57 catches last season to Flowers' 44; had 1,203 receiving yards to Flowers' 746, had 9 TD catches to Flowers' 5.
Wicks was perhaps the best "big-play" guy in America last season, averaging 21.1 yards per catch.
Armstrong did receive 14 votes for Preseason Player of the Year, tied for fourth with Clemson defensive tackle Bryan Breese. Three QBs, Leary (40 votes), Hartman (30) and Miami's Tyler Van Dyke (21) were the top three vote-getters in that category.
Plenty of added motivation.
Support JerryRatcliffe.com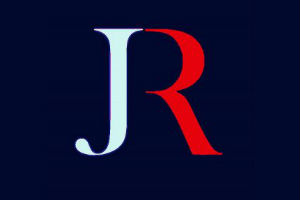 Make a one-time or recurring gift to support JerryRatcliffe.com online below. Your gift is not tax-deductible. Thank you for your support of JerryRatcliffe.com and the "Jerry Ratcliffe Show" podcast!