What you'll see and not see in today's Virginia Spring Game
By Jerry Ratcliffe
It came as no surprise a couple of weeks ago when Virginia coach Tony Elliott said the Cavaliers' defense was well ahead of the offense in early spring drills. That shouldn't be the case when UVA holds its Blue-White spring game Saturday at 4 p.m. (also ACC Network).
"The offense has made some progress," Elliott said after the team's 14th practice of the spring on Thursday. "We've had a little bit more consistency with the personnel in practice offensively, with the exception of the offensive line.
"For the offense, there's a little bit more details. Defensively, you've got to get those guys lined up and you coach them up a little with technique and then you say, 'Go get the ball.' A lot of what they do is based off of energy, motion and passion, whereas offensive football, it's all 11 at the same time with a lot of details."
Offensive coordinator Des Kitchings will unveil a little of his work in the spring game, but don't expect him to open the book because the game is televised and fall opponents can steal a look at what the new Cavaliers have to offer. Still, we'll see huddle, no huddle, up tempo, four-minute offense, multiple formation.
What we're not going to see a lot of in today's game are offensive linemen. Presently, there are only eight healthy linemen, which means a couple of them will be playing for both teams, particularly tackle Jonathan Leech, who has made huge strides in spring drills with the high number of reps he has received.
What we are going to see a lot of is quarterback Brennan Armstrong, who will play the position for both the Blue and the White. Backup quarterback Jay Woolfolk, the only person other than Armstrong who has any experience at the position, is busy striking out North Carolina batters out of the bullpen for Virginia's baseball team. Doesn't appear there's any hope that Woolfolk will make history – at least in the last 40 years – in playing in a baseball game and the spring football game on the same day.
What we're not going to see a lot of, as aforementioned, is a full display of Virginia's offense. Kitchings said he will purposely dial back what he shows.
"Yeah, cause everybody's probably watching this to see, 'Okay, what exactly is Coach Elliott and his staff doing offensively and defensively?'" Kitchings said. "We might call a couple of trick plays out there, right? Get them prepared for that. Coach Elliott and I have talked about some things we may do and we may not do, but we know that people are going to be watching this game."
What we might see a lot of is a heavy dose of running back Mike Hollins or Amaad Foston, or both. Hollins said he has liked "being fed" the football in recent practices, as many as 30 times. We could see plenty of UVA's receivers, including local product Malachi Fields, who surprised as a freshman last season and according to Elliott, "is pushing Lavel Davis."
One thing we likely won't see is Armstrong running the ball a lot. Kitchings doesn't intend on Armstrong leading the team in rushing next season. He's not interested in following the pattern of the last four years when UVA's quarterbacks (Armstrong and Bryce Perkins) have led the team in carries.
Kitchings and Elliott have hinted that while they're not taking the long ball out of the offense, they will likely ask Armstrong to throw more short to intermediate routes because he has all the throws and is accurate, plus the percentage is much higher, particularly with the experienced corps of receivers UVA boasts, in addition to Mr. Everything Keytaon Thompson, who can play receiver or running back.
Last year's offense could strike quickly, and Kitchings isn't opposed to that.
"We want to score in one play if we can as an offense, right?" Kitchings said. "So it's not that we're crafting the offense to kind of grind it out. We're crafting a team to be physical. Like I've said before, win the down. So how can we win the down?
"We talk about first down, we want to gain four or more [yards], and we want to be able to do that running or throwing the football so we win that down, first down. We want to win second down, so we want to gain at least half on second down. If it's second-and-eight and we decide to run the ball, we want to make it at least third-and-four, or same if we throw the ball.
"That's what we're talking about with the balance part of it. If we can score in one, two or three plays, yes, let's score. We're not trying to not score the football, but we also know that there's gonna be drives or situations where we have to maintain a four-minute possession to win the game."
Support JerryRatcliffe.com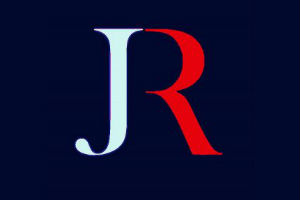 Make a one-time or recurring gift to support JerryRatcliffe.com online below. Your gift is not tax-deductible. Thank you for your support of JerryRatcliffe.com and the "Jerry Ratcliffe Show" podcast!