When scoring 49 isn't enough; What's Bronco & UVA to do?
By Jerry Ratcliffe
Hate to say I told you so, but I told you so.
Anyone listening to my preseason rants about Virginia football has heard this before. Whenever I did a podcast with co-host Chris Graham, whenever I was on any one of half a dozen sports talk radio shows back in August, my message was always the same.
Virginia's offense is going to be great. There are so many playmakers, no one can shut them down. Bronco wasn't shy when he said, "We're going to score a lot of points."
What he didn't tell you, is what I did. Virginia may score 40 points a game, and it may have to in order to win.
The offense has been great. Defense? Not so much.
Virginia welcomed back several starters and some Super Seniors from a so-so Covid-19 season that ended 5-5. Because of today's spread-the-field offenses that put up XBox-like numbers, the Cavaliers' coaching staff decided to go to a 3-3-5 scheme, which allegedly is more equipped to handle the modern passing game.
That's what Bronco Mendenhall told in explaining the switch to a lady's question during his radio show this week.
The coach said offenses have gone to pass-first from run-first, so there's more big plays and passing yardage and that the schematics had been good enough to get Virginia to a 6-2 record until last weekend's debacle at Brigham Young.
However, he pointed out that there's a risk that goes with it.
When a team plays the 3-3-5, it presents more of a challenge to get to the quarterback because having only three down-linemen allows for more offensive linemen to have vision downfield, picking up a potential blitz or stunt before the defense even has a chance to put pressure on the quarterback.
Statistics bear that out. In nine games, Virginia has posted a mere 12 quarterback sacks. The Cavaliers simply aren't putting pressure on opposing passers.
It also appears that UVA's defense, with three down-linemen, is really struggling against the run, particularly in the 'A' gaps (between either side of the center/guard) and the 'B' gaps (between either side of the guard/tackle).
This defense is on pace to become perhaps the second-worst in Virginia history in terms of surrendering large chunks of real estate.
Presently, UVA is giving up 492.6 yards per game after surrendering a shocking 734 yards at BYU last Saturday night. Should that number hold, it would be the worst average since the 1975 team (a 1-10 team coached by Sonny Randle) that gave up an average of 509 yards of total offense per game.
No, the 734 by BYU was not a record. The UVA record for ineptitude came in that same 1975 season when Maryland posted 802.
The 66 points by BYU was the most since 1977 when the Cavaliers lost 68-0 at No. 18 Texas, which featured Heisman Trophy winner Earl Campbell. That was the game when Coach Dick Bestwick said in the halftime locker room, "We've already cashed Texas' game check, so we might as well go back out there," or something to that effect.
In Provo last week, BYU averaged 8.4 yards per run because the Cougars controlled the line of scrimmage and Virginia's defense seemed disinterested in tackling. BYU drove railroad tracks down the Cavaliers' throats. The Cougars ran the ball 48 times and scored six rushing touchdowns.
During this bye week, UVA's defensive numbers are putrid. Out of 130 teams that play FBS level football, the Cavaliers rank No. 128 in total defense. They're giving up 6.16 yards per play (4,433 total yards thus far).
They also rank No. 126 against the run (234 yards per game, 5.55 yards per rush) and No. 103 in passing yards allowed.
Mendenhall, who has always prided himself in defense, must be miserable over the way the defense is playing. His thoughts about this bye week and the following week leading up to a home date against Notre Dame is simple: "We fix everything we can."
He keeps the faith, and quoted the "Stockdale Paradox," meaning, "You must never confuse faith that you will prevail in the end — which you can never afford to lose — with the discipline to confront the most brutal facts of your current reality, whatever that might be."
Seems easier said than done. How does he fix this in two weeks? Notre Dame, Pitt, Virginia Tech are the remaining opponents. The Irish are non-conference, so a loss to the South Benders is meaningless in terms of UVA's quest to win the ACC's Coastal division.
With the status of Heisman candidate quarterback Brennan Armstrong unknown through Wednesday (he appeared to suffer broken ribs late in the BYU game, but that has not been officially confirmed by UVA), should that be the case, the chances of him making it back to face Notre Dame is unlikely.
Should Armstrong recover in time to finish the season against Pitt and Tech, the Cavaliers could still realize their Coastal goal, should the QB be up to snuff.
However, if Mendenhall and his defensive staff can't fix that side of the ball, the Cavaliers aren't going to beat anyone unless the offense can put up at least 40, and even that might not be enough, just like 49 wasn't enough at BYU.
Support JerryRatcliffe.com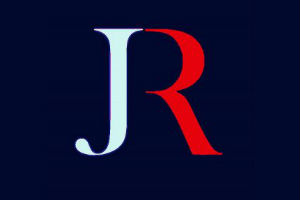 Make a one-time or recurring gift to support JerryRatcliffe.com online below. Your gift is not tax-deductible. Thank you for your support of JerryRatcliffe.com and the "Jerry Ratcliffe Show" podcast!