Where will media vote Virginia at this week's ACC Football Kickoff?
By Jerry Ratcliffe
Since the ACC went to divisional play in 2005, Virginia hasn't had much to cheer about coming out of the annual ACC Football Kickoff event.
Over those last 17 years, media has predicted the Cavaliers to finish higher than fourth place in the seven-team Coastal Division only twice. In the first year of divisional play, Al Groh's team was predicted to finish third and finished fifth. In 2019, Bronco Mendenhall's team was predicted to win its first Coastal title and followed through with the division crown.
This brings us to this week's Kickoff event, which officially begins bright and early on Wednesday morning in Charlotte. Wednesday belongs to the Atlantic Division teams, Thursday reserved for the Coastal, with ACC commissioner Jim Phillips scheduled to address media queries also on Wednesday.
It will be interesting to hear what Phillips says after watching the "Alliance," which was formed following last summer's Kickoff, blow up before Phillips' very eyes with a masterful betrayal by the Big Ten. I remember standing in the lobby at the Kickoff hotel last July when news broke of Texas and Oklahoma jumping to the SEC.
The Alliance came about between the Big Ten, Pac-12 and ACC to essentially block the SEC from taking complete control of college football. That was about as effective as electing a fat man to guard the pie.
Days ago, the Big Ten broke the Alliance vow to not poach teams from its two conference partners, by taking USC and UCLA (stay tuned on the Bruins) as future members.
Phillips, who came to the ACC from the Big Ten, can't feel good about the move, which has sent ripples through the national collegiate landscape. Will Phillips reveal anything new or dance around questions like his predecessor John Swofford used to do about the ACC Network and other hot topics?
My guess is, he'll tell us what we already know. Nobody is jumping ship because of the media grant of rights package.
More interesting, at least to readers of this website, will be about Virginia. How will media rate the Cavaliers in this final year of Coastal Chaos (the ACC is ending divisional play after 2022) under new head coach Tony Elliott, the offensive mastermind of Clemson's league dynasty for the past decade?
Elliott is one of four new head coaches in the Coastal, in what was hailed by most pundits as a brilliant hire by Carla Williams.
Last year, UVA was picked to finish fifth, the highest the Cavaliers had been predicted in the preseason poll since 2012. No one guessed the defense would become one of the worst in the nation, nor that the offense would be one of the most lethal in the country.
Bronco told us in the preseason that "we are going to score a lot of points." What he didn't tell us was that Virginia was going to have to score a lot of points to win. Sometimes even that wasn't enough, like putting up 49 against BYU and giving up 66 (plus 700 yards), or 39 against rival Carolina and getting beat by 20.
Geesh.
We don't know Elliott well enough at this point to know if he'll be so bold as to make a prediction like Bronco. What we do know is that it looks like Virginia could be almost unstoppable on offense with Brennan Armstrong returning at quarterback, and one of the top-five receiving corps in the nation (arguably the best), IF the completely rebuilt offensive line can keep No. 5's jersey clean.
The major question is about the defense. Six starters return, but what does one make of that from a squad that finished in the 100s of every NCAA defensive metric that mattered?
Enter new defensive coordinator John Rudzinski, who has built a reputation for doing more with less during a stint at Air Force, where he fielded some of the country's stingiest defenses in the FBS. Elliott is banking that Rudzinski's strong belief of fundamentals will shore up that side of the football.
While some are down on the Cavaliers because of their second-half of the season collapse last season, others believe the Wahoos are underrated, including Lindy's preseason football magazine, who I have written for, for at least 40 years.
Lindy's staff predicted a second-place finish for Virginia in the Coastal Division behind Miami, under new head coach Mario Cristobol. The voters believe in Armstrong and his receivers to do just what Bronco said, score a lot of points.
Still, after getting off to a 6-2 start last season, that was it. Armstrong suffered a rib injury, understandably couldn't finish, missed the Notre Dame game the following week, and UVA ended the season on a four-game losing streak even though Armstrong played brilliantly. I still would have liked to see what the Cavaliers might have done against Notre Dame (28-3 loss) had Armstrong been healthy that night.
In its final year, the Coastal appears to be up for grabs yet again.
Cristobol is a solid coach, much stronger than his predecessor Manny Diaz, now the defensive coordinator at Penn State. Still, Miami has been strangely erratic over the years and yet to win an ACC title since it joined. The Hurricanes have a quarterback, some good receivers, but have some issues in the trenches.
Pitt is defending champ, but is minus QB Kenny Pickett and offensive coordinator Mark Whipple, replaced by Southern Cal transfer Kedon Slovis and OC Frank Cignetti Jr., who will try to rebuild the Panthers' running game.
Then there's Mack Brown's North Carolina team, which appears to have fallen from grace in the view of national media after being ranked top-10 preseason and finishing with a losing record even though QB Sam Howell broke all kinds of Tar Heel offensive records. Yes, UNC has recruited well but …
In an attempt to kick the defense up a level, Brown recruited his former Texas defensive coordinator, retired Gene Chizik, former Auburn head coach and a former Tar Heel assistant.
Don't forget the Hokies. New coach Brent Pry inherits a team with a strong defense and not much offense. Still, even though Tech hasn't mattered much in the college football world in recent years, it still has UVA's number.
Virginia's schedule is set up for Elliott's team to get off to a good start. The Cavaliers' fate will likely be determined by a three-week stretch in late October and early November when they host Miami, Carolina and Pitt consecutively. Miami and UNC have struggled to win in Charlottesville over the years.
While the preseason balloting will go on for the rest of the week, the results won't be released until Sunday or Monday.
It will be interesting to see where UVA comes out.
Support JerryRatcliffe.com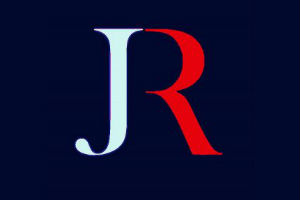 Make a one-time or recurring gift to support JerryRatcliffe.com online below. Your gift is not tax-deductible. Thank you for your support of JerryRatcliffe.com and the "Jerry Ratcliffe Show" podcast!