Who wants to be a millionaire? UVA's Gelof inks with Oakland A's
By Jerry Ratcliffe
The Oakland A's made Virginia's Zack Gelof an instant millionaire this weekend when the former Cavaliers' third baseman signed a $1,157,400 signing bonus, the full slot value for the No. 60 pick in the Major League Baseball Draft.
Gelof, 21, was the last A's draft pick to agree to terms as all 20 signed a deal.
Oakland definitely felt its investment in Gelof was worth the money.
"He's very athletic for how physical he is," said Eric Kubota, the A's scouting director. "We think he's got a chance to be a really good hitter. He performed decently at Virginia, but we think there's a lot of upside with the bat. We think the power is untapped, and he's just kind of freakishly athletic for how big he is."
Gelof was an All-ACC selection for Brian O'Connor's Cavaliers, as he hit .312 with nine home runs, 18 doubles and 41 RBI in 63 games. During his three seasons, the UVA third baseman slashed .316/.396/.478 in 137 games.
MLB Pipeline's Jim Callis compared Gelof's offensive profile to an Adam Duvall type bat, and the Braves' Austin Riley.
Several MLB scouts believed Gelof possessed one of, if not the best raw power in the draft.
Gelof announced his signing with a photo of him inking the contract in Oakland, alongside his parents, and tweeted:
"Officially a part of the Oakland Athletics! These past few years at UVA have been some of the best years of my life. I'm so thankful for the coaches and teammates over the years that have helped me get to this point. Let's get to work!"
According to one report, all six of UVA's drafted players and both drafted recruits have signed professional baseball contracts.
Last week, UVA pitching ace Andrew Abbott, signed a $1.3 million deal with the Cincinnati Reds. The southpaw was the No. 53 overall pick in the draft, and the deal was believed to have been the third-highest by a fourth-year player over the last eight NLB drafts.
Support JerryRatcliffe.com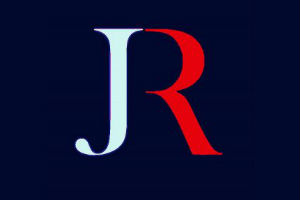 Make a one-time or recurring gift to support JerryRatcliffe.com online below. Your gift is not tax-deductible. Thank you for your support of JerryRatcliffe.com and the "Jerry Ratcliffe Show" podcast!