Who's Who of C'Ville celebrate Ralph Sampson's restaurant ribbon-cutting
By Jerry Ratcliffe
A Who's Who of Charlottesville was on hand this weekend for the ribbon-cutting ceremony and grand opening of Ralph Sampson's American Tap Room.
Mayor Lloyd Snook and the Chamber of Commerce welcomed the new business located on Emmet Street in the former Zinburger spot along the Barrack's Road Shopping Center.
Warren Thompson (Darden '83), who today leads the nation's largest minority-owned food and facilities management company, couldn't contain his excitement over the restaurant.
Thompson, who created Thompson Hospitality in 1992, said he listened to Sampson on a podcast some time ago, a podcast he was scheduled to appear on sometime later, in order to hear what the former UVA basketball great had to say.
"When I listened to Ralph, it reminded me of what an astute business person he was, what a smart man he was," Thompson shared with the large crowd on hand for the ceremony. "I called him as soon as the podcast ended and told him that we needed to do a restaurant together.
"I'm honored to be a partner with Ralph on this restaurant. I believe there are going to be many more [restaurants] to come in this city of Charlottesville."
Thompson, a former member of the UVA Board of Visitors, opened another restaurant, "The Ridley," an upscale-casual restaurant featuring fresh seafood, located in The Draftsman, a hotel on West Main Street.
Virginia football coach Tony Elliott made an appearance and was praised by Sampson, who said that while some former UVA football coaches merely acknowledged his presence, Elliott actually took the time to spend a couple of hours with the three-time National Player of the Year Sampson, also a member of the Naismith Basketball Hall of Fame.
"Ralph has been very gracious to me," Elliott said. "We've had several conversations, but I'm still trying to get him to come out to practice. It's great to see the community come out and support him and his new restaurant."
Numerous former UVA athletes, including the present-day Cavaliers men's basketball team, were on hand for the ceremony.
Two of Sampson's former teammates, brothers Dr. Bobby Stokes and Ricky Stokes, shared their thoughts with the crowd.
"I want to say that I helped get Ralph here," Bobby Stokes said. "We lost in the ACC Tournament and Coach [Terry] Holland put me on a bus to go see Ralph play. I said, 'He better be worth the trip,' and turns out he was.'
"We were on Ralph's doorstep at every turn," Stokes continued. "There's never been a better person, a better steward for UVA athletics. To see what he's done and what he's doing now is a tribute to his success."
Ricky Stokes called Sampson a true friend, both then and now.
"He stayed four years and we thanked him every year," Stokes said. "He could have gone each and every year. Consider that Ralph was the No. 1 player of the year and he would come by in his van, pick us all up and drive us to Harrisonburg for a meal. That's who Ralph is."
Sampson took the occasion to honor three organizations that he supported through the grand opening: Boys and Girls Clubs of Central Virginia, the Ron Brown Scholarship Program and the Ridley Scholarship program.
"The response has been great," Sampson said of the opening. "We've had people from Harrisonburg, Richmond and obviously Charlottesville to come by.
"The biggest thing to me is incorporating the UVA vibe, so when people come back to town they will have a place to come home to. You can't get any closer to John Paul Jones Arena unless you're at McDonald's over there. This location is perfect."
A good menu greets visitors, who can't help but notice the Tony Bennett steak, the Coach Holland meatloaf and of course, the Sampson Burger, plus lots more.
Support JerryRatcliffe.com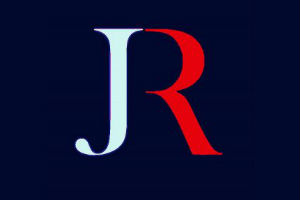 Make a one-time or recurring gift to support JerryRatcliffe.com online below. Your gift is not tax-deductible. Thank you for your support of JerryRatcliffe.com and the "Jerry Ratcliffe Show" podcast!