Wicks, Kemp & UVA's receiving corps are nightmares for defenses
By Jerry Ratcliffe  
Virginia's passing game, which features the nation's No. 1 passer and four of the top 77 receivers in the country, is keeping defensive coordinators up at night trying to figure out how to defend what seems unstoppable.
Bronco Mendenhall, who has leaned toward defensive philosophy during his lengthy coaching career, knows just how much of a challenge it must be to scheme against the Cavaliers' aerial attack.
"Yeah, it's really tough unless you have superior (defensive) players," Mendenhall answered the question. "If you happen to have four [superior defenders] versus the four receivers, then that becomes a fairly easy adjustment.
"If you don't have superior personnel, that becomes challenging, and that's what most of us in college football deal with. So then it's scheme and then it's culture and then it's statistics and then it's planning and game management and all of that, which is I think the exhilarating and exhausting nature of what college football is. It's tough, and that's what the numbers are saying."
Even Mendenhall, who doesn't normally pay a lot of attention to statistics, was impressed when he learned last week that UVA was the only FBS program in the country with four receivers ranked among the top 66 in yards. Three Cavaliers are in the top 54 this week, with Ra'Shaun Henry slipped from 66 to 77. Still, that's an eye-popping number.
"To have that many speaks to the diversity, and when you lose Dontayvion (Wicks) and Jelani was out at times, Keytaon (Thompson) was out at times, all in the same game, Billy (Kemp) was the one that kept going, and he just keeps going."
Wicks, who missed most of the Louisville game after being dinged early in the contest due to a controversial overturned targeting call, would rank even higher than No. 8 in the country in receiving yards had he finished that game.
Still, he's No. 8 with 679 yards (and six touchdowns), having bounced back with seven catches (nine targets) for 125 yards and a TD against Duke.
Thompson ranks No. 49 nationally with 483 yards (no receiving TDs), playing with a broken wrist and a cast. Kemp, who passed former UVA All-American tight end Heath Miller on the career receptions list on Saturday, is ranked No. 54 in the nation with 474 yards (four TDs and 48 receptions). Henry is No. 77 with 437 yards (one TD).
Kemp had six catches against Duke (was targeted 12 times) for 65 yards. Not appearing on the list is tight end Jelani Woods, who had five catches against the Devils for 58 yards and a TD.
Of course, the chemistry with quarterback Brennan Armstrong has been nothing short of spectacular. Armstrong, even though he sat out the fourth quarter of UVA's 48-0 rout of Duke, still leads the nation in passing yards with 2,824.
Mendenhall is impressed with how Kemp keeps going like the Energizer Bunny in the commercials.
"I would say [Kemp] is the story behind the entire story that we've been talking about," the coach said. "It just seems like he just keeps making plays and he's durable and he's tough and he makes the critical play. The others are becoming more like him and while that's happening Malachi Fields is starting to emerge.
"So it's been really fun to see, to watch, and there's a reason that Brennan is having success, and certainly he's a huge part of that, who he's throwing to is also really helping."
Kemp passes along a lot of the credit to receivers coach Marques Hagans.
"Coach Hagans is everything, on and off the field, a great mentor who pushes us every day to be the best we can," Kemp said after the Duke game. "We want to come out every day and work. This team has the potential to reach all the goals we came out for."
When UVA has all of its receivers healthy, and several — if not all — of them on the field at the same time, it's a nightmare for opposing defenses.
"We want to be one of the best receiving groups in the nation," Kemp said. "With Ugo Obasi (junior) and Lavel (Davis) being out, those are two pieces that would have really helped our offense."
Davis suffered an ACL injury in the spring and hasn't played this season, while Obasi missed all of last season with an injury and hasn't played this year.
Leapfrogging a legendary player like Miller, who went on to star with the Pittsburgh Steelers, was quite an accomplishment for Kemp.
"It means a lot," Kemp said. "It's a testament to all the work by the receiving group. I wouldn't be here without the group. I'm in debt to them every day, the quarterback as well."
Meanwhile, Wicks, who missed last season with an injury, has made up for lost time, even after missing almost the entire Louisville game.
"It was a ringer," Wicks said of the blow to his head last week. "I had a headache after, like two minutes after. I didn't have [concussion] symptoms. I thought I was good, but it was [player] safety first."
He scored Virginia's first touchdown Saturday to get things started early against Duke, beating out a Blue Devil defender and making a challenging over-the-shoulder catch on a perfectly thrown ball by Armstrong near the out-of-bounds line on the left side of the end zone.
TURN IT ⬆️ @JohnFreemanTN has the @ufancards
Radio Call of the Game from yesterday's shutout win vs. Duke! 🔶⚔️🔷 #GoHoos | #THEStandard pic.twitter.com/oE7zsGkAiC

— Virginia Cavaliers (@VirginiaSports) October 17, 2021
"I just saw one-on-one (coverage)," Wicks said. "I felt like disrespected one-on-one. I had to get open and get the ball. Right before that, Brennan underthrew one and I couldn't come back to get it, so I had to get this one and that's what I did."
When Wicks gets one-on-one coverage, it motivates him even more to make a play.
"You guard us one-on-one, that means you think we're not capable of beating you," Wicks explained. "When I see they guard me one-on-one, that's mano-a-mano. I know [Armstrong] trusts me to get open and I've got to beat [my man] and get the ball."
The fact that he's No. 8 in the nation in receiving yards, but ranked even higher in explosive plays, is a nice feat.
"I have more to do, but it's a great feeling to have [those numbers]," Wicks said. "Being able to just be a deep threat, being able to catch the ball and make a big play is special."
While Virginia putting up 500 or more yards five times in six games is impressive, Wicks believes there is more.
"We haven't played our best yet, it hasn't come yet," he said. "There's a lot more we can do."
That must be music to Mendenhall's ears.
"I think we all were feeling like we wanted to wear black armbands when Lavel Davis went down, and like, how are we going to function," Mendenhall said. "And how we're going to function is Dontayvion Wicks. Can you imagine them both being healthy? Now that would be fun.
"Dontayvion, to his credit, has stepped in and up to replace Lavel from a year ago. We were hopeful and we believed it would and could … didn't know how fast. I'm not going to say that we haven't missed a beat because who would know with Lavel back. So thankful for Dontayvion's efforts, consistency and work to feel that role."
Support JerryRatcliffe.com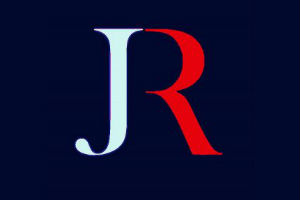 Make a one-time or recurring gift to support JerryRatcliffe.com online below. Your gift is not tax-deductible. Thank you for your support of JerryRatcliffe.com and the "Jerry Ratcliffe Show" podcast!