Will Illinois starting quarterback be back for Virginia?
By Jerry Ratcliffe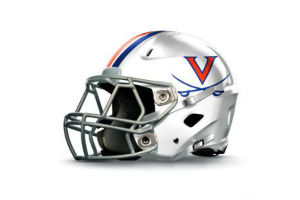 Illinois coach Bret Bielema said he was a little nervous that the Illini's game at Virginia on Saturday might have been scheduled at night.
Turns out the ACC Network decided to televise the game at 11 a.m., which Bielema said "could be a blessing in disguise," because his team practices at 9 a.m. Central Time every day, "so that could be an advantage." It is the earliest starting time of any game Bielema has ever coached.
Virginia also regularly practices in the morning, so game time likely isn't an advantage for either team. The host Cavaliers are a 10-point favorite according to oddsmakers.
Bielema, in his first season at the helm of the Illini, is trying to bounce back from last Saturday's home loss to UTSA (37-30), which evened Illinois' record to 1-1 after pulling off a mild upset over visiting Nebraska the week before. Illinois paid UTSA $1.1 million to come to Champaign.
"So we're playing Bronco Mendenhall, and he took over [Virginia], I believe it was 2016, and I looked back at some of his articles throughout time and have listened to a lot of his interviews and he talked about how he lost to a FCS team early in his first year there and really described how that became a turning point, talked about protecting his home," Bielema said. "And since that point, they've gone 18-2. I had to endure that on Saturday and as much as I didn't like it, don't want to accept it, it's real. It happened and if I ignore it, like it never happened, there's never going to be something that you can't learn from."
Bielema didn't quite have everything in context. UVA has won 18 of its last 20 games, but Mendenhall's first year was a disaster. The season-opening loss to Richmond in Charlottesville was the only game of his career where one of Mendenhall's teams lost to an FCS opponent.
"I hadn't prepared," Mendenhall said after Saturday night's rout over another FCS foe, William & Mary.
UTSA, by the way, is a Group of Five program, not an FCS school, and the Roadrunners, which have only been in existence for 10 years, came to Champaign ready to play.
They rushed for 216 yards and three touchdowns against Illinois's defense, averaged 4.3 yards per carry and had several passes of 30+ yards against the Illini secondary. UTSA also converted 9 of 17 third down plays.
Perhaps Illinois fans got a little too hyped up after that win over Nebraska, considering the Cornhuskers went only 3-6 the year before, including a 41-23 loss to Illinois, coached by Lovie Smith. Illinois was 2-6 in 2020.
Still, Bielema was glad to get a look on film of Virginia this season because "Virginia has altered its path a little bit."
He noted that Virginia plays four quarterbacks, has a wildcat package, that Billy Kemp IV is the star receiver and that defensive back Joey Blount makes the defense better.
One of Illinois' problems last week was the absence of starting quarterback Brandon Peters, who suffered a non-throwing shoulder injury early in the Nebraska game. He was replaced by Art Sitkowski, a Rutgers transfer, who was 22 of 42 passing for 266 yards and three touchdowns.
Sitkowski, who isn't as mobile or experienced as Peters, was criticized for some of his decision making and missing open receivers. However, Sitkowski drove Illinois down the field on the final drive of the game and completed a pass to his target in the end zone, which would have tied the game, but the pass was caught out of bounds.
Peters' status for this week was undetermined according to Bielema.
"He's practicing, but he's not cleared," the coach said. "Our players really rallied behind Art, and what he does in the way he competitively fights. Everybody can play better on Saturday and I think all of our guys rally behind the quarterback whether BP was in there or not."
Illinois offensive line is a bit undersized at spots, and even though it didn't surrender a sack, Sitkowski was pressured and hit more than offensive coordinator Tony Peterson would have liked. He's impressed with Virginia's defense from what he's seen on film.
"I think at the end of the day, Virginia is probably going to have one of the top three or four defenses that we play," Peterson said.
If nothing else, the Illini will be experienced. They have 22 "super seniors" on their roster.
Support JerryRatcliffe.com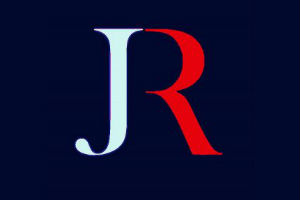 Make a one-time or recurring gift to support JerryRatcliffe.com online below. Your gift is not tax-deductible. Thank you for your support of JerryRatcliffe.com and the "Jerry Ratcliffe Show" podcast!