Will UVA's bats wake up in time against a hungry Coastal squad?
By Scott Ratcliffe
The Virginia baseball team begins its quest for another trip to Omaha Friday when the Cavaliers face Coastal Carolina in their opening game of the NCAA Greenville Regional at 6 p.m. on ESPN+.
The Wahoos (38-17) enter the weekend with hopes of snapping their current three-game losing skid after climbing as high as No. 2 nationally earlier in the season.
UVA is still ranked in four of the six major polls (No. 19, 21, 24 and 25) going into Friday, and is the 2-seed this weekend in Greenville behind host East Carolina, the tournament's No. 8 overall seed. The Pirates go up against 4-seed Coppin State to kick things off at 1 p.m.
Coastal Carolina (36-18-1) is the No. 3 seed, and the Chanticleers certainly have the potential to give the Hoos a battle. Under longtime coach Gary Gilmore, CCU won 19 of its final 24 games to close out the regular season before falling to Troy in the Sun Belt Conference Tournament last week.
Gilmore is no stranger to success, as he's currently fourth among active Division-I skippers with 1,290 career victories, none sweeter than claiming the College World Series title in 2016, just a year after Brian O'Connor led his Cavaliers to a CWS championship.
In fact, O'Connor — making his 19th NCAA postseason appearance with the Hoos — and Gilmore are members of a very select group; they're two of just seven active D-I coaches with a CWS trophy to their name. With 11 more wins, Gilmore will crack the top 20 for career D-I wins. The fans inside ECU's Clark-LeClair Stadium should be in for a treat Friday, and the Hoos should not take the underdog Chants lightly.
After falling short in the conference tournament and seeing several upsets prior to Sunday's Selection Show, Gilmore admitted that he was nervous in terms of whether or not he'd be taking his team dancing for the 18th time. The Chanticleers were briefly ranked by one poll early in the season, but haven't been back since. Gilmore was obviously relieved when CCU was included in the field of 64.
"I was really glad our name came off the board really quick, because I'll be honest, I was sweating it," the coach said of receiving one of the 34 at-large bids.
Across the past 21 seasons, Gilmore's Coastal squads have been right up there with the big boys when it comes to winning ball games, as CCU is tied for fourth in the country — with UNC, Miami and FSU — with five 50-win campaigns during that span.
Gilmore credited this year's team for coming together and playing well as the season went on, particularly in non-conference games. That success included a home-and-home sweep of in-state rival Clemson, and CCU can brag that it's the only South Carolina school in this year's Big Dance.
A handful of contributors have returned from injuries, and Gilmore feels his team has gelled nicely and is getting hot at just the right time, as referenced by the strong finish.  
"Our kids played great down the stretch," said Gilmore, "and played kind of like I honestly thought we would play all year long, but injuries and just trying to find roles and different things for guys, it just took us a little while. They really turned it on when they had to."
Coastal, which finished third in the Sun Belt standings behind Texas State and Georgia Southern, features a strong, veteran pitching staff to go along with some big bats and speed on the base paths. It all starts on the mound with Sun Belt Pitcher of the Year Reid VanScoter (9-2, 3.06 ERA), the team's Friday starter, who is part of a solid, senior-laden rotation that strikes out 9.2 opposing batters a night on average.
VanScoter, who also earned first-team all-conference honors, joins fellow seniors Nick Parker (5-3, 4.91) and All-Sun Belt second-teamer Michael Knorr (5-0, 2.81) as part of Coastal's three-headed pitching monster, and Virginia could see two or more of them by the time the weekend's over. Another graduate student, Elliot Carney, has started a few times and also leads the team in saves with four. 
At the plate, the Chanticleers can light up a scoreboard in a hurry, and just like the Hoos, they have relied on "big innings" — racking up multiple runs within a single frame — as part of their formula for success. The team finished the regular season scoring 10-plus in eight of its final 13 contests.
Senior designated hitter Tyler Johnson was also a second-team All-Sun Belt selection and leads CCU in batting average (.366), home runs (17) and runs batted in (56), despite missing eight contests. Leadoff hitter Austin White is a speedy, veteran center fielder who hasn't missed a game and has swiped 33 bases on the year to go along with his team-high 64 hits.
Junior third baseman Dale Thomas, another second-teamer, is a dangerous hitter who has belted 13 homers of his own, while shortstop Eric Brown (.332 average; team-best 57 runs scored), right fielder Graham Brown (.301 average) and left fielder Nick Lucky (six game-winning RBI in 2022) can all get it done at the dish as well.
The two teams haven't met since the 2016 regular season, but Gilmore and O'Connor have squared off eight times over the years, with Coastal holding a slim 5-4 all-time series lead.
CCU has blasted 72 home runs this season, a stat that matches Virginia's record-setting, single-season mark. Don't be surprised to see some offensive fireworks in a rather high-scoring affair as a result. UVA is certainly the favorite on paper, outranking CCU in just about every category, but in June, the games aren't played on paper.
Gilmore referred to the Cavaliers as a "scary team" with "incredible talent," adding, "We've got our work cut out for us." As scary as they can be and have been, Virginia's bats were silent at last week's ACC Tournament in Charlotte, posting just three runs in two games including a shutout loss to Notre Dame and a run-rule spanking by Florida State.
O'Connor has shuffled his batting order around all season with over 30 different variations, but moving second-year catcher Kyle Teel back into the No. 2 spot might help bring an offense that scored double-digit runs in 24 games back to life.
Teel hit second behind freshman shortstop Griff O'Ferrall in every contest this season up until the second game of the Clemson doubleheader on May 15. Teel was moved back to the seventh/sixth spot and the Hoos have gone 2-4 and haven't put up a ton of runs since, aside from the 16-run explosion at Louisville sandwiched in between.
The Cavaliers will not only need to put some crooked numbers on the board, but they'll also need a strong performance on the mound from Friday starter Nate Savino, whom O'Connor selected due to his experience in big-game scenarios, including in Omaha a season ago.
"To win at this time of the year, to advance out of a regional, you've got to get quality starts," O'Connor said, adding that Savino has more experience than anyone on the staff. "I'm not saying every [starter] has got to pitch into the seventh and eighth inning, but they've got to keep you competitive in the first half of the game, and we just felt like [Savino] gave us the greatest chance to do that on Friday night."
Speaking of quality starts (six-plus innings with three or less runs allowed), Savino registered four of the team's seven so far this season back in March, but O'Connor would no doubt be elated to see another one — or more — over the next few days.
The Chanticleers are an impressive 30-4-1 this season when scoring six runs or more. If they fail to hit that total, however, they are 6-14, which is even more need for a deep, effective, shutdown-kind of outing from Savino to help get the Hoos into the winner's bracket right off the bat.
"They have a lot of history, a lot of history of success, and they're having a great year as well," O'Connor said of the Chants, "so it should be a fun weekend and we're grateful to be here."
Check out our team stat breakdown, player stats, lineups and more below:


Projected Starting Pitchers:
VIRGINIA — LHP Nate Savino (5-6, 4.02 ERA, 71.2 IP, 30 BB, 75 SO)
COASTAL CAROLINA — LHP Reid VanScoter (9-2, 3.06 ERA, 82.1 IP, 22 BB, 80 SO)
Projected Batting Order:
VIRGINIA
SS O'Ferrall; 2. 2B Cotier; 3. LF Tappen; 4. 3B Gelof; 5. 1B Ortiz; 6. C Teel; 7. RF Saucke; 8. DH Anderson; 9. CF Newell
COASTAL CAROLINA
CF White; 2. SS E.Brown; 3. DH Johnson; 4. 1B Rowan Jr.; 5. LF Lucky; 6. 3B Thomas; 7. RF G.Brown; 8. C Guangorena; 9. 2B McDermott
When The Hoos Take The Field:
When The Chanticleers Take The Field:
Support JerryRatcliffe.com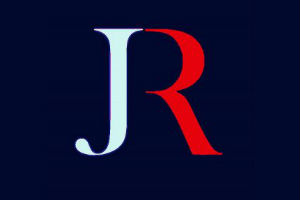 Make a one-time or recurring gift to support JerryRatcliffe.com online below. Your gift is not tax-deductible. Thank you for your support of JerryRatcliffe.com and the "Jerry Ratcliffe Show" podcast!