Will Virginia have to put up 40 or more points to win the rest of the season?
By Jerry Ratcliffe
If you've listened to any radio shows that I've been a guest on, or caught any of my podcasts since the beginning of August training camp, then you'll probably remember my two greatest points of emphasis about Virginia football and the ACC's Coastal Division.
Throughout the beginning of fall practice, I've said that Virginia may boast its most productive offense in its history, that the Cavaliers were going to score a lot of points … and that they may need to because of all the question marks on the defensive side of the football.
I also pointed out that because there were so many good offenses in the Coastal Division, that the team most likely to win the scrambled division would be the team that could field a championship defense.
Three of the top four teams leading the ACC in scoring offense thus far are Coastal Division teams: 1) Pitt 44.3 ppg.; 2) North Carolina 42.7 ppg.; Tie-3) Virginia 41.3 ppg. Six of the bottom seven teams in ACC scoring defense are from the Coastal.
So no Coastal team has exhibited a championship-like defense to this point, while several teams have proven they could score in bunches.
What does this mean?
Virginia left offensive tackle Ryan Nelson described it best this week.
"No matter what, the Coastal is always going to be hard," Nelson said. "It's Coastal chaos and everyone knows that. Going out, we have to do everything we can to win out."
With no divisional play last season due to the pandemic, the previous seven years saw seven different Coastal champions, Virginia having been the last one in 2019. The Cavaliers truly believe they can capture the division title again this year, particularly as long as quarterback Brennan Armstrong remains on a roll.
The left-handed QB has already passed for 1,248 yards in three games, along with 13 touchdowns. His 554 yards passing against North Carolina alone are more than 27 teams have thrown all season. His 13 TD passes are more than four ranked teams combined (No. 5 Iowa, No. 6 Penn State, No. 9 Clemson and No. 18 Wisconsin).
Along the way, Armstrong hasn't exactly dinked and dunked pass defenses to death. He's played l-o-o-o-n-g ball.
Not only does he own a 93.9 pass rating from PFF (first in the nation) this season, but is first in "big-time" throws with 13 and also leads the nation in deep passing yards with 473.
"Brennan is confident," Nelson said. "He's putting up Madden numbers. It's ridiculous. He's doing everything he can to pull the team together. When we were down early on, he went by and dapped up everyone and told the offensive line to get up, let's go, and we rallied to it."
With Armstrong's ability to strike quickly, Nelson and his teammates believe they're never really out of a game.
"With a quarterback like that everyone knows how good he is," Nelson said. "I have no worry about it. I have faith in him."
What is it about Armstrong that his teammates believe so strongly in his ability to win? 
"I've been here forever now it feels, and I've seen Kurt (Benkert), and I've seen Perk (Bryce Perkins) and now I'm watching Brennan grow up," said Nelson. "Because I've been here the entire time, it's not surprising because I've watched him do it in practice, I've watched him shred defenses, I've watched him play well in games. For me, it's expected."
Bronco Mendenhall said this week that he wouldn't trade Armstrong for any other quarterback in the league. Mendenhall likes everything about his QB, including his toughness, something that has gained the respect of not only the coaching staff, but all of his teammates — particularly the offensive line.
"That kid has a different world of toughness," Nelson said. "Offensive linemen are crazy. Nobody voluntarily signs up to get the crap beat out of them every day of their life. Fingers and toes don't count on the O-line.
"Brennan is the kind of kid, he gets hit, he's ready to go. He pops up. He does not care. He doesn't care how hard you hit him, he doesn't care how often you hit him. He'll run into you. That's a whole different world."
It is also a world that Mendenhall sometimes worries about, and that's why after Armstrong took a lick in the Illinois game and came back wearing a knee brace, UVA's offensive staff has greatly reduced the number of "called quarterback runs" in the game plan. Armstrong still has the freedom to run at will if things break down, but they're not going out of their way to risk his health.
As UNC defensive coordinator Jay Bateman said last week: "If [Armstrong] got hurt, they can't replace him. He's that kind of guy."
Bateman was right, and Mendenhall knows it. The Cavaliers need to keep him healthy if they're going to knock off the No. 24 Demon Deacons, and hope that the defense can get enough stops so that UVA can outscore Wake, which put up more than 40 on Virginia last season.
Support JerryRatcliffe.com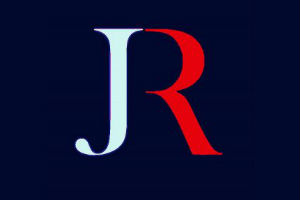 Make a one-time or recurring gift to support JerryRatcliffe.com online below. Your gift is not tax-deductible. Thank you for your support of JerryRatcliffe.com and the "Jerry Ratcliffe Show" podcast!