Willoughby leads Cavaliers to second straight ACC win at BC, 69-52
Courtesy UVA Media Relations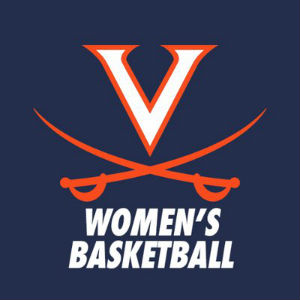 The Virginia women's basketball team picked up a 69-52 road win at Boston College on Sunday at the Conte Forum in Chestnut Hill, Mass.
The game was tied at 17 at the end of the first quarter, but the Cavaliers (7-9, 2-3 ACC) slowly built up a 10-point lead, holding a 49-39 advantage heading into the final period. The Cavaliers closed out strong, scoring 20 points in the fourth quarter to cap the victory.
Senior guard Jocelyn Willoughby scored 23 points with eight rebounds to lead the Cavaliers. Freshman guard Shemera Williams scored a season-high 17 points. Emma Guy led Boston College with 21 points. Taylor Soule had a double-double with 14 points and 10 rebounds.
HOW IT HAPPENED
After both teams combined to make their first five field goal attempts of the game, BC (9-7, 2-3) edged out to a 12-5 lead, scoring three baskets in a 1:18 span. Virginia erased the deficit on a fast-break layup from Williams, tying the game at 12 with 4:05 left in the first quarter. UVA extended out the run to 12-0, taking a 17-12 lead, before the Eagles rallied, scoring the final five points of the quarter to knot things at 17.
The two teams traded baskets to start the second quarter with the Eagles edging out to a 26-25 advantage with 3:17 remaining in the period. A layup from freshman guard Kylie Kornegay-Lucas gave the game its fifth lead change. UVA added four more points in the final 1:42, including a fast-break layup from senior guard Dominique Toussaint to go into the locker room with a 31-26 lead.
The Cavaliers built up a double-digit lead on a layup from Williams with 3:44 remaining in the third quarter and held that same edge heading into the final 10 minutes of play. A three-pointer from Toussaint followed by a layup from senior forward Lisa Jablonowski extended UVA's lead to 62-48 heading into the final three minutes of play. A three-pointer from Williams followed by a layup from Willoughby in the final minute put an exclamation point on the victory.
FROM HEAD COACH TINA THOMPSON
"I wouldn't say we played a complete game, but it was about 95 percent. There were some lapses at times, but our expectations are high because we know what they are capable of and what is possible for them. Defensively, I would say we definitely played a complete game. Offensively, there were some things we could have done better. I think you have to have the same expectations in a win as you would have in a loss.
"We are going to go back and look at things. Our effort today, our second-effort was a key. Boston College is a really tough team and very physical. They have great second effort. Our emphasis for this game was 50-50 balls. Making the second, third and fourth effort to make sure that when balls were loose, we were going after them. Another emphasis was our rotation. The way they swing the ball, action screens and things like that. It was necessary for us to be in help, but also helping the helper."
NOTES
Virginia shot 53.7 percent (29 of 54) including going 9 of 12 (75.0 percent) in the fourth quarter. Boston College shot 33.9 percent (19 of 56)
Boston College missed 10 straight field goal attempts in the first quarter and went 0 of 9 from the field to close out the second quarter. The Eagles had a span of 6:21 in the first quarter between field goals and did not hit a field goal for the final 6:58 of the second quarter
Virginia held a 14-7 edge in rebounding in the first quarter and finished the game with a 36-32 advantage on the boards
Jocelyn Willoughby was 10 of 14 from the field
Willoughby went 2 of 3 from the free-throw line. She had her streak of consecutive made free throws snapped at 24 in the third quarter. It was the second time this season she has made more than 20-straight after putting together a streak of 25-consecutive made free throws in a streak that spanned parts of the first five games of the season
This was Willoughby's eighth 20-point game of the season
Shemera Williams was 6 of 9 from the field and 4 of 5 from the free throw line
This was Williams' fifth double-digit scoring effort in eight games this season
Dominique Toussaint also finished in double figures, scoring 12 points, on 5-of-8 shooting, with five assists and five rebounds
ON THE HORIZON
Virginia travels to play at Wake Forest on Thursday at 7 p.m., before returning home on Sunday to host Virginia Tech in a Commonwealth Clash game at 3 p.m.
Sunday's game is also the celebration of National Girls and Women in Sports Day. There will be a pregame sports festival on the upper concourse of JPJ beginning at 1:30. The festival will include sports stations for youth eighth grade and under to visit. Those completing all of the sports stations will receive a complimentary t-shirt. There will also be face painting, balloon artist, pop-a-shot, Plinko and a chance to meet Virginia student-athletes. Doors to the arena open at 1:30, 30 minutes earlier than normal. The sports festival is free with admission to the game
TICKET INFORMATION
Reserved single-game tickets are $8 if purchased in advance or online and $10 if purchased at the JPJ Box Office. General admission tickets are $5 if purchased in advance or online and $8 if purchased at the JPJ Box Office. Single-game courtside tickets may be purchased for $15
For more information or to purchase tickets, fans should contact the Virginia Athletics Ticket Office at 1-800-542-UVA1 (8821). Fans can also purchase tickets online at VirginiaSports.com or in-person at the Virginia Athletics Ticket Office in Bryant Hall at Scott Stadium

Comments