Willoughby puts up a game-high 24 as Virginia squashes Orange, 57-41
Courtesy UVA Media Relations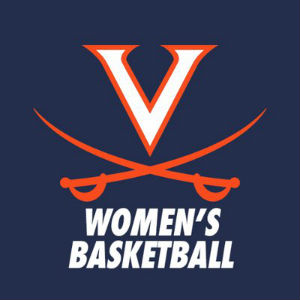 The Virginia women's basketball team picked up a 57-41 victory over Syracuse on Sunday at John Paul Jones Arena. Virginia (9-13, 4-7 ACC) led wire-to-wire, limiting Syracuse to 26.3 percent shooting and its lowest point total since 2007.
Senior guard Jocelyn Willoughby had her 10th 20-point game of the season, finishing with 24 points and seven rebounds. Freshman guard Shemera Williams came off the bench to score 11 points. Syracuse's Emily Engstler had a double-double with 10 points and 11 rebounds.
HOW IT HAPPENED
Virginia, taking advantage of seven straight missed shots by Syracuse, opened the game on a 6-0 run. The Cavaliers made four straight field-goal attempts to build up a 12-4 lead. The Orange (10-11, 4-6) went on a 6-0 run of their own, but the Cavaliers held on to a 14-10 lead heading into the second quarter.
An and-one from Williams gave UVA a 21-13 lead with 6:24 remaining in the first half. Back-to-back jumpers from senior forward Lisa Jablonowski and freshman guard Kylie Kornegay-Lucas extended UVA's run out to 9-0 and gave the Cavaliers a double-digit lead, 25-13. Syracuse chipped away at the deficit, going into the break trailing 28-19.
Back-to-back baskets from redshirt freshman guard Amandine Toi and Jablonowski extended the Cavalier lead back out to double-digits, 34-21, with 6:11 remaining in the third quarter. Syracuse scored six straight points to whittle UVA's lead to 38-29, but a fast-break layup from Williams ended the run and gave UVA a 40-29 advantage heading into the fourth quarter.
Virginia stifled all hints of a comeback from the Orange in the final period. After Jablonowski blocked a Syracuse attempt, Willoughby scored a layup on the opposite end to give UVA a 46-35 lead with 5:03 remaining. After Syracuse scored on its next possession, Willoughby hit another jumper. An and-one transition basket from Williams with 2:16 remaining made it a 54-39 game, cementing the victory.
FROM HEAD COACH TINA THOMPSON
"This was a necessary win for us. I'm really excited for our kids. We needed to get this one today and we played from start to finish. We're doing a much better job of playing a complete game and stringing quarters together and when we can do that, we have very positive results. Rebounding was very important today. We emphasized boxing out.
"Kylie [Kornegay-Lucas] does a really good job from the point guard position of getting back and getting rebounds and she was definitely key when our bigs, or our not-so-bigs were boxing out their bigs and getting the ball. Jocelyn [Willoughby] is always one of the top players on our team in the rebounding respect, but Tihana [Stojsavljevic] did a great job coming in and taking care of the boards. We had a total team effort in that area."
NOTES
The 41 points by Syracuse was its fewest scored in a game since falling to Rutgers, 68-40, on Feb. 14, 2007
The 41 points was the fewest points allowed by the Virginia defense this season
Virginia shot 40.7 percent (22 of 54) while Syracuse was 15 of 57 (26.3 percent) and 2 of 17 (11.8 percent) from 3-point range
Virginia was 0 of 11 from 3-point range, the first time since Nov. 29, 2013 that the Cavaliers failed to make at least one 3-point basket
Virginia held a 46-31 edge in rebounding
Virginia outscored Syracuse 34-24 in the paint
Willoughby had a hand in UVA's first four baskets of the game, scoring three and assisting on the other
Willoughby was 10 of 12 from the free throw line
Kornegay-Lucas grabbed five of Virginia's first six rebounds. She had eight rebounds in the first half and finished the game with 12, tying her career high
Junior forward Tihana Stojsavljevic had a career-high eight rebounds in 13 minutes on the court
Senior guard Dominique Toussaint did not play in the game due to a violation of team rules
ON THE HORIZON
Virginia closes out its current home stand by hosting Clemson on Thursday at 7 p.m. at John Paul Jones Arena