Willoughby's double-double not enough for Virginia at No. 5 Louisville
Courtesy UVA Media Relations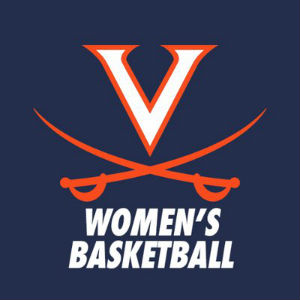 The Virginia women's basketball team suffered a 71-56 loss at No. 5 Louisville on Thursday at the KFC Yum! Center.
Louisville (19-1, 8-0 ACC) led by 20 points in the first half, but the Cavaliers (7-12, 2-6) narrowed the gap to 10 in the third quarter. The Cardinals built their lead back up to 20 in the fourth quarter and held on for a 15-point victory to remain perfect in conference play.
Freshman guard Shemera Williams scored a season-high 20 points. Senior guard Jocelyn Willoughby had a double-double with 17 points and 11 rebounds. Dena Evans led Louisville with 21 points. 
HOW IT HAPPENED
Virginia and Louisville traded baskets early in the game, with freshman guard Carole Miller scoring Virginia's first six points. A 3-pointer from Willoughby gave UVA a 9-7 advantage, but Louisville immediately hit a 3-pointer to retake the lead and then grabbed a steal and another quick three to build up a cushion.
The Cardinals closed out the period on a 12-2 run, and then scored the first four points of the second quarter to build up a 29-13 lead. A fast-break layup from Evans extended the lead out to 20, 37-17, before a layup from senior forward Lisa Jablonowski and a free throw and layup from Willoughby whittled the deficit back to 15.
In the third quarter, five different Cavaliers scored during an 11-1 run, with an and-one from Williams making it a 44-33 game. The Cavaliers cut the deficit to 10, 46-36, with 1:12 remaining in the third on a Williams free throw, but the Cardinals built back up a 20-point lead, 47-67, with just over four minutes remaining.
Williams scored six straight points in a 30-second span to make it 67-53, but the Cavaliers couldn't cut further into the deficit. Louisville made four free throws in its next three possessions, going up 71-53. Williams hit her second 3-pointer of the game in the final 10 seconds to close out the action.
FROM HEAD COACH TINA THOMPSON
"I am really proud of the fight in our kids. That was a very tough game against a top-five team. We dug a hole for ourselves in that first quarter and then we had to fight after that. In the second, third and fourth quarter, we were very consistent in playing how we wanted to play. We have to put together a full game, especially when we are playing a team like this."
NOTES
Virginia shot 36.2 percent (21 of 58) while Louisville shot 43.9 percent (25 of 57)
Louisville held a 40-33 edge in rebounding
Carole Miller scored Virginia's first six points, going 3 of 3 from the field to start the game
Shemera Williams scored all 20 of her points in the second half. She scored eight points in the third quarter and 12 in the fourth quarter
This was Williams' first 20-point game of her career
This was Willoughby's seventh double-double of the season and the 21st of her career
Louisville shot 71.4 percent in the first quarter (10 of 14) and went 5 of 8 from 3-point range. The Cardinals went 1 of 10 from long range the remainder of the game
Louisville went 7:12 between field goals in the third quarter
ON THE HORIZON
The Cavaliers are back at John Paul Jones Arena on Sunday, hosting Notre Dame (7-12, 2-5 ACC) in a 2 p.m. game

Comments