With Armstrong's status unknown, Bronco's lips are sealed
By Jerry Ratcliffe
With no scheduled meetings with media during Virginia's bye week, everyone was hoping that Bronco Mendenhall might update the fan base on the status of injured star quarterback Brennan Armstrong on his weekly radio show Tuesday night.
No such luck.
Host Ahmad Hawkins did his job in asking Mendenhall for an update, but Mendenhall apparently believes in an old George Welsh adage from his days as a naval officer: "Loose lips sink ships."
Mendenhall would not reveal anything. Hawkins asked if the coach knew his QB's health.
"Even if I did, I wouldn't share it," Mendenhall said.
Armstrong, who became UVA's single-season passing yardage record-holder during the game, exited with 10:40 to play Saturday night at BYU after he was intercepted for the second time, with the Cavaliers trailing, 59-49. It was believed Armstrong was injured on the previous play when he scrambled for four yards and a first down at midfield.
Walking off the field, Armstrong was pointing to his left rib cage and appeared to say, "They're broken." He went straight to the medical tent on the sideline and then left the field with UVA's team doctor to the locker room.
A TV sideline reporter quoted Armstrong as telling his teammates: "[The interception] is on me. I should have taken a knee. I should have gone down."
With his status unknown, Virginia faces some various scenarios.
Could it be that Armstrong's ribs are broken? Cracked? Bruised?
Does Mendenhall not want to tip off Notre Dame about his quarterback's health? If Armstrong can't answer the bell for the Nov. 13 home game against the visiting Irish (game time is on a six-day hold by the TV networks), who will Virginia play at the position?
There are a few options, such as true freshman Jay Woolfolk from Chesterfield or sophomore Ira Armstead from South Bend, Ind., or even Keytaon Thompson, listed as FBP, meaning Football Player, who was a former quarterback at Mississippi State before transferring to UVA.
Thompson has practiced at his unique spot, wide receiver/running back, for more than a year. Thompson has taken direct snaps as a "wildcat" runner this season just as he did for a brief span last season when Armstrong missed most of two games.
Last year, Thompson couldn't throw because he injured his shoulder in training camp when he was "neck and neck" in competition for the starting quarterback job.
Woolfolk has made a couple of appearances at quarterback in recent weeks either in mop-up duty or finishing up the loss at BYU when Armstrong left the game.
One theory is that if Armstrong can't play by the Notre Dame game, Virginia will use one of the above scenarios in a non-conference game against the Irish, a game that will have no bearing on the Cavaliers' chances to win the Coastal Division of the ACC.
That could give Armstrong three weeks to heal for UVA's showdown at Pittsburgh on Nov. 20 before finishing at home against Virginia Tech the following week.
Virginia controls its own destiny, meaning if it can defeat Pitt, it could be tied with the Panthers with two league losses, and own a tie-breaker by beating Pitt. Virginia Tech could remain in the picture as well.
There also was no word on any other UVA players that left the game with injuries, including running back Wayne Taulapapa, who may have suffered a concussion on a controversial overturned targeting play just one possession before Armstrong's injury.
Support JerryRatcliffe.com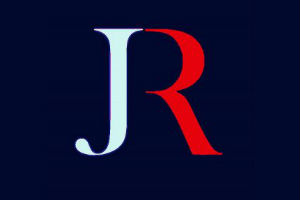 Make a one-time or recurring gift to support JerryRatcliffe.com online below. Your gift is not tax-deductible. Thank you for your support of JerryRatcliffe.com and the "Jerry Ratcliffe Show" podcast!