With nation's No. 1 passing offense, can Virginia end its frustration in Hard Rock's red zone?
By Jerry Ratcliffe
Virginia has struggled to score in its last two trips to Miami, chiefly because the Cavaliers have come up short in the red zone.
When UVA visits Hard Rock Stadium on Thursday night, it will come armed with the nation's No. 1 passing offense and the No. 7 total offense machine in a critical ACC Coastal Division battle. The Cavaliers are 0-2 in league play and a third consecutive loss to a suspect Miami team could be disastrous.
In a 37-17 home loss to underdog Wake Forest last week, UVA's offense was a mere 2 of 5 in the red zone, something that offensive coordinator Robert Anae mentioned after Tuesday's practice.
"On offense, we had opportunities and did not capitalize," Anae said. "That is our challenge, to score touchdowns in the red zone and we did not do that."
Anae said that converting on third and fourth downs in order to get to the red zone is a key to putting points on the board.
In a 19-14 loss at Miami last season, UVA was 1 of 2 in red zone opportunities. In 2019's loss at Miami (17-9), the Cavaliers were 3 for 3 in the red zone, but the problem was, all three scores were field goals.
The Hurricanes are 5½-point favorites for this matchup, but have been struggling as well. Miami is 2-2 on the season, but the latest win was a 69-0 rout of hapless Central Connecticut State.
In fact, head coach Manny Diaz has taken over defensive coordinator duties, going back to his roots as he rose through the profession. Diaz is well aware of what Virginia has packed in its luggage.
"This is a deep, deep league with anybody that can get you pretty much on any weekend," Diaz said.
The Cavaliers depend heavily on quarterback Brennan Armstrong, who ranked No. 2 nationally in passing with 1,705 yards, and sixth nationally in TD passes with 13. Virginia is best in the country in passing offense with 430.5 yards per game and seventh in total offense with 546 yards per game.
UVA also boasts one of the nation's most dangerous receivers in Dontayvion Wicks, who is ranked sixth in the country with 460 yards receiving and four touchdowns. He's averaging 21 yards per catch.
Diaz has made his defense keenly aware of what they will be facing, particularly cornerback Tyrique Stevenson.
"First of all [Armstrong's] a lefty and he makes great throws," Stevenson said. "He doesn't put his receivers in harm's way. He just makes great decisions."
He's also aware of what North Carolina coach Mack Brown described as "eye candy," when describing Anae's offense, which features lots of shifts, motions and some trickeration.
"Eye candy makes the defense panic because they know that once they motion and shift, the whole defense has to change, and that calls for the back end and the D-linemen and the linebackers to do a lot of communication," Stevenson explained.
While Virginia can boast all those fancy-schmancy offensive numbers, its kryptonite has been the red zone. The Cavaliers are No. 112 out of 130 FBS teams in red-zone efficiency.
Part of that problem is the running game. While Bronco Mendenhall and Anae talked about how this should be their best running attack in the Bronco era, the Cavaliers are a horrid No. 109 in the country in rushing with just 115.5 yards per game on the ground.
Some of that is because Virginia has fallen behind early in its last two blowout losses to UNC and Wake, with Anae shelving the ground attack and going to the passing game while playing from behind.
"Sometimes the game changes in real time and you have to make those adjustments as a play caller," Anae said. "A lot of things were not as routine, not as normal. That's part of the game, adjusting, adapting and excelling. That's the motto. We adapted, but we did not excel."
Virginia will be facing a Miami team most likely playing without sixth-year senior starting quarterback D'Eriq King, who suffered a shoulder injury two weeks ago and did not play in the Central Connecticut win.
Instead, second-year freshman Tyler Van Dyke is expected to start for the second week in a row. He will be backed up by true freshman Jake Garcia, who made his college debut in that same game.
Van Dyke was 10 of 11 for 270 yards and three scores, while Garcia was 11 of 14 for 147 yards and two scores.
One of the things Virginia fans will notice is that Miami plays an up-tempo pace, one even faster than Wake Forest last week, Mendenhall said. 
"You have to acknowledge (three quarterbacks), but it's best to prepare for the starter and adjust from there," Mendenhall said.
Miami's defense is ranked No. 72 in the country and allows 369.8 yards per game, while also giving up 26.3 points per game.
If nothing else, perhaps that will help Virginia have more success in Hard Rock's red zone.
Support JerryRatcliffe.com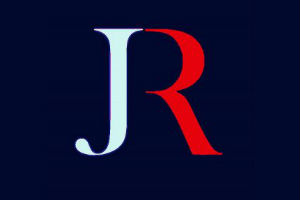 Make a one-time or recurring gift to support JerryRatcliffe.com online below. Your gift is not tax-deductible. Thank you for your support of JerryRatcliffe.com and the "Jerry Ratcliffe Show" podcast!