Without BVP, Virginia advances to ACC semifinals with 68-59 win over No. 7 seed UNC
By Scott Ratcliffe
GREENSBORO, N.C. — No. 2 seed Virginia advanced to the ACC Tournament semifinals in thrilling fashion Thursday night, knocking out No. 7 seed North Carolina, 68-59, in front of a packed house at Greensboro Coliseum. It was UVA's first career win against the Tar Heels in the city of Greensboro (0-6 all-time prior to Thursday).
The Cavaliers (24-6) will face No. 3 seed Clemson in Saturday's second semifinal (tip approximately 9:30 p.m.). The Tigers defeated No. 6 NC State, 80-54, in Thursday's nightcap.
UVA announced shortly before Thursday's game that grad transfer forward Ben Vander Plas fractured his right hand in Wednesday's practice and would miss the remainder of the season, and with it the rest of his collegiate career.
Tony Bennett's team rallied together, with redshirt senior center Francisco Caffaro and redshirt junior Kadin Shedrick combining forces with Jayden Gardner and Ryan Dunn to put together an impressive all-around performance on both ends in the interior.
It seemed as if every time the Tar Heels got within striking distance, Bennett's team had a response.
"I thought we were running good, tough offense," said Bennett. "Our guys were screening well, we got some nice drives, and I just thought it was kind of a slugfest in a way as to who was going to be last standing, but you have to answer. [The Tar Heels] made some big plays. I thought our defense was really good, but you have to answer, and our guys stayed within themselves, took the shots that were there."
Carolina (20-13) was dealing with injury issues of its own, with star big man Armando Bacot dealing with another ankle injury, this one occurring in the Tar Heels' Wednesday-night, second-round victory over Boston College.
"It was really difficult for him to get position or hold position down low in the post, very difficult for him to make any moves," UNC coach Hubert Davis said of Bacot's limited abilities. "When he set screens, it appeared and looked difficult for him to get out of the screens. Then I can't remember when he came out, I think it was like the 15-minute mark, he said he couldn't go back in for the rest of the game."
The UVA defense limited Bacot to just 4 points on 2-of-4 shooting in 21 minutes of action, but junior guards RJ Davis and Caleb Love did all they could to keep the Heels in the contest.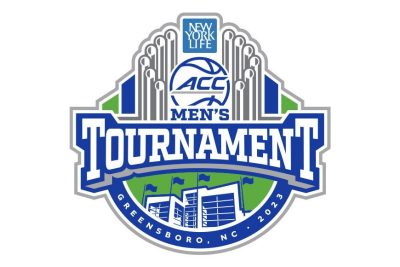 When Virginia built its largest lead of the night, 47-37, on an Isaac McKneely 3-pointer with 11:08 remaining, Carolina began to chip away behind the duo. Davis, who led all scorers on the night with 24 points, converted an old-fashioned three-point play to cut the Cavaliers' once-comfortable lead to just 57-55 with just over two minutes to go.
UNC went to its full-court press to try and create turnovers, but Virginia fifth-year guard Kihei Clark was fouled and calmly sank a pair of free throws to give the Hoos a little breathing room and briefly quiet the mostly Carolina crowd.
"Just one possession at a time," Clark said of the team's late-game philosophy. "Stop, score — get a stop and get a good look. That's all you can do, and try to minimize the mistakes."
The Heels misfired on their next six field-goal attempts, and Virginia secured some important defensive rebounds, but more importantly knocked down 9 of 10 from the free-throw line in the final two minutes to secure the victory (Gardner was 5 for 6, Clark was a perfect 4 for 4).
Virginia shot 49 percent from the field (24 for 49), 27 percent from downtown (4 for 15) and 73 percent (16 for 22) from the charity stripe. The Cavaliers were outrebounded, 34-29, but scored 14 points off of 11 Carolina turnovers, while only giving the ball away 6 times all evening.
Gardner scored a team-high 17 points (5 of 11 from the field, 7 of 8 from the line) and hauled in a game-high 10 rebounds for his fourth double-double of the season, which couldn't have come at a better time for the Hoos.
Beekman finished with 15 points, 5 assists and a game-high 5 steals, proving why he was selected as the conference's Defensive Player of the Year, while Franklin added 14 points despite connecting on just 1 of 5 from long range.
Clark had 8 points, 5 rebounds, 3 assists and a steal, and while nobody else had more than 6 points, everyone else had a hand in the victory. McKneely connected on his first postseason triple in the first half and finished with 6 points; Shedrick (2 for 3, game-high 5 blocks in 19 minutes) and Caffaro (2 for 2 in 13 minutes) each scored 4 points, although both battled with foul trouble throughout the evening. Ryan Dunn didn't attempt a shot, but provided an extra body across his 10 minutes and added a highlight-reel block on UNC's Pete Nance when the Heels were making a charge midway through the second half.
Davis was 8 for 14 from the floor and 4 for 8 from 3-point land to lead the Heels, who shot 36 percent on the night (19 for 53) and will have to wait and see if their name is called on Selection Sunday. Love was the only other Tar Heel in double figures with 11 points (3 for 15, 2 for 10 from deep).
FIRST HALF
Virginia struggled with its shot in the early going, but caught fire midway through the opening half with 11 unanswered points, part of a 14-2 run that transformed a 13-9 Cavalier deficit into a 23-15 advantage with 4:24 left in the first half on a Reece Beekman 3-pointer.
The Heels answered with an important 9-2 spurt of their own to close the half, including the final six points cutting Virginia's advantage to just a point, 25-24.
Team Notes
Courtesy UVA Media Relations
No. 13 Virginia improved to 24-6
UVA went on an 11-0 run to gain an 20-13 lead
UVA forced one shot clock violation (25 in 2022-23)
UNC closed the first half on an 11-5 run as UVA led 25-24
UVA owned a 28-20 advantage in points in the paint
UVA 24 or more wins for the first time since winning 35 in 2018-19
UVA has a three-game winning streak.
UVA is 9-5 record away from home, including a 3-0 mark on neutral courts
UVA has a program-best one win in each of the last eight ACC tournaments
ACC Tournament Notes
The Cavaliers are 45-64 all-time in the ACC Tournament and 19-24 in Greensboro, including the 2014 tournament title
UVA has posted a 7-4 mark as the No. 2 seed in tournament
UVA is 27-37 in the ACC quarterfinals
UVA has advanced to the ACC Tournament semifinals in seven of the last nine ACC tournaments
Bennett is 14-9 all-time in the ACC Tournament
Series Notes
UVA is 62-134 all-time vs. North Carolina in the series that dates to 1910-11
UVA won 2 of 3 from UNC this season
Virginia is 5-14 all-time vs. the Tar Heels in the ACC Tournament, including a 1-6 mark in Greensboro
Tony Bennett is 14-11 all-time vs. UNC, including a loss as head coach of Washington State in the 2008 NCAA Sweet 16
Player Notes
Double Figure Scorers: Jayden Gardner (17), Reece Beekman (15), Armaan Franklin (14)
Gardner reached double figures for the 122nd time
Gardner added 10 rebounds for his fourth double-double (40th career)
Beekman reached double figures for the 28th time
Beekman had a season-high five steals
Isaac McKneely (2 3-pointers) has made at least one 3-pointer in 23 games and two or more 3-pointers in 15 contests
Kadin Shedrick had a season high five blocks, registering his 28th multi-block game
Ben Vander Plas is out for the remainder of the season after fracturing his right hand Wednesday in practice
Highlights