Woldetensae shakes off pressure to give Cavaliers another long-range weapon
By Jerry Ratcliffe
What Tomas Woldetensae pulled off Saturday night in Virginia's 73-66 win over Pitt, was somewhat amazing.
The 6-foot-5 senior guard from Bologna, Italy, came off the bench to provide a scoring spark during a tight first half, then helped the Cavaliers pull away from the Panthers in the second. Pitt was shutting down UVA's point guard duo of Kihei Clark and Reece Beekman, and Tony Bennett had a feeling that Woldetensae might be the answer.
The Italian rang the bell.
He finished with 14 points and made 4 of 5 shots from the 3-point arc to help loosen Pitt's defense and opened things up for Sam Hauser and Jay Huff down low.
Perhaps that's not impressive enough for the pedestrian college basketball fan, but consider that Woldetensae had not scored in six of his previous seven games, including the last three. During those six games, in which he had limited minutes, he was a collective 0 for 8.
What pressure he must have felt when Bennett called his name on Saturday. Pitt was coming off a huge upset over a ranked Virginia Tech team just days before. Parlaying that with another upset of a Top 15 team would give the Panthers an important midseason boost.
Bennett expected Woldetensae to come out firing, instant offense. Having not scored since Jan. 18, coming into the game cold only added to the burden.
A lot to ask but that's what hired guns do.
Woldetensae had been there before. That's why Virginia sought him out of Indian Hills Community College a couple of years ago. They needed another guy who could deliver daggers from downtown. He delivered with big baskets, big wins.
Pitt led Virginia 26-22 with less than three minutes to go in the first half. That's when the Panthers began to wish that Woldetensae had stayed in Iowa.
He drilled a three at the 2:11 mark, came back down the floor and drilled another at 1:25 to put UVA up 28-26.
During the Cavaliers' key 16-0 run in the second half, Woldetensae drove to the hoop, was fouled and made two free throws. He went on to nail another pair of 3's.
Not every team in the ACC has the luxury of pulling a sniper off the bench to play havoc with the opposing defense, and Bennett is thankful for having an experienced player like Woldetensae on board.
"Tomas has stayed ready and that was important," Bennett said. "We were struggling the way [Pitt] was guarding Kihei and Reece.
"We needed someone to knock down shots other than Sam. Tom his those shots and that opened things up, loosened the defense. It was a great lift from Tomas. Such a great attitude to stay ready."
Bennett always encourages his non-starters to stay ready because they could be called upon at any time, they could be the difference-maker in a game. Woldetensae is a prime example.
"It was awesome," Hauser said of Woldetensae's performance off the bench. "Tomas hasn't played much but every day he comes to practice excited and energetic. It's tough to come off the bench like that."
Difficult indeed, particularly when shots hadn't fallen in previous games. It can toy with a shooter's confidence.
"Yes, it's hard to stay confident and ready to go once your name is called," Woldetensae said. "But I'm always happy when the guys produce and win a game because at the end of the day, it's about the team and winning."
He said his role is all about confidence, that it's about mindset and motivation to help the team every time he goes in.
Always considered a streaky shooter, Woldetensae chuckled at the label and said, "these cases, I guess I'm a streaky shooter."
His role wasn't completely clear to him early on this season, but he has now settled in.
"At the beginning of the season, settling into my role was a little bit challenging, a bit unsettling," he said. "But now I'm seeing myself in that type of role for this team [as a shooter] and I'm getting myself ready for this type of action. So, most of it is about mindset and just understanding the role."
Even though he had a long span without making a field goal until Saturday, Woldetensae is still shooting 39 percent from the 3-point line (12-31). He's not that far off from becoming the fourth Cavalier shooting more than 40 percent from the arc.
Trey Murphy is shooting 49 percent on 3's (35-71), Huff 45 percent (20-44) and Hauser 41 percent (36-87).
No wonder Virginia ranks fifth in the nation in team 3-point field goal percentage (39.78 … 144-362). When the Cavaliers are "on," from Bonusphere, they are essentially unbeatable.
If Woldetensae can continue to contribute like he did against Pitt, Virginia is going to become very, very difficult to beat.
Support JerryRatcliffe.com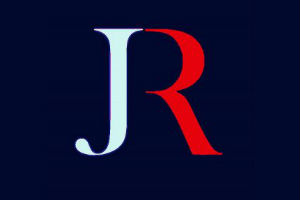 Make a one-time or recurring gift to support JerryRatcliffe.com online below. Your gift is not tax-deductible. Thank you for your support of JerryRatcliffe.com and the "Jerry Ratcliffe Show" podcast!