Women's Basketball: Virginia Closes Road Trip with a 72-47 Win at CSUN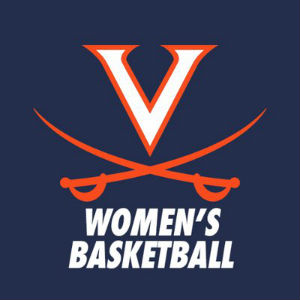 The Virginia women's basketball team (2-1, 0-0 ACC) closed out its California road trip with a 72-47 victory at CSUN (0-3, 0-0 Big West) on Tuesday (Nov. 12) at Matador Arena in Northridge, Calif.
Virginia went on a 21-0 second-half run to break open a once one-point game. Senior guard Jocelyn Willoughby (East Orange, N.J.) led the team with 19 points, seven rebounds and four assists. Senior guard Dominique Toussaint (Staten Island, N.Y.) scored 12 points, going 5-of-8 from the field, with seven assists and six rebounds. Freshman guard Kylie Kornegay-Lucas (Camden, Del.) had a team-high nine rebounds, while scoring eight points.
Five-straight points from Toussaint pushed Virginia out to its first significant lead of the game, 12-7. Another Toussaint layup with 9.8 seconds left in the period to put the Cavaliers ahead 16-11. Back-to-back threes from Toussaint and Willoughby extended the Cavaliers advantage to 24-13 with 3:45 remaining in the first half. CSUN's Lauren Shymkewicz scored the final four points of the half to narrow UVA's lead to 24-17 at the break.
In the third quarter, CSUN went on an 8-0 run to narrow the gap to just one, 26-25, with 7:08 remaining in the period, but a three-pointer from Willoughby, on a feed from Toussaint, kept the Cavaliers ahead. Virginia found its stroke in the period, going 10-of-13 from the field and 4-of-5 from three-point range to build back up a 50-37 lead. The Cavaliers ended the quarter on a 7-0 run and picked things right back up at the start of the fourth quarter with Willoughby free throws followed in shortly thereafter by a layup from senior forward Lisa Jablonowski (Ernster, Luxembourg). A three from redshirt freshman guard Amandine Toi (Paris France) pushed the Cavalier advantage to 20 points, 57-37, with 7:06 remaining. The Cavaliers added seven more points to make it a 14-0 run to start the quarter and a 21-0 overall run, going up 64-37 with 4:31 remaining in the game.

Comments