Women's Basketball: Virginia wins 60-48 at Fullerton
Courtesy UVA Media Relations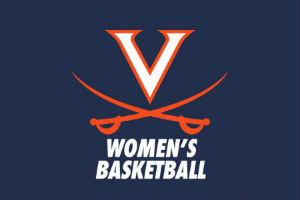 The Virginia women's basketball team (1-4) picked up its first victory of the season with a 60-48 win against Cal State Fullerton (2-3) on Tuesday at Titan Gym in Fullerton, Calif.
The Cavaliers, fueled by strong post play and the hot shooting of grad student guard Amandine Toi, built on a 33-27 halftime lead to pick up the 12-point road victory.
Toi led all scorers with 20 points, going 4-of-9 from three-point range. Junior forward Camryn Taylor scored 17 points with nine rebounds. Grad student center Eleah Parker led the defensive efforts with 12 rebounds.
Lily Wahinekapu led Fullerton with 13 points.
The Cavaliers opened the game on a 6-0 run, on three baskets from Taylor. After Fullerton found its offensive flow, the two teams traded baskets in the period with Toi closing out the first period with a steal and a fast break that gave UVA a 16-12 advantage.
Fullerton tied the game with 7:50 remaining in the second on a step-back jumper. The Titans took a 22-20 lead with 5:02 left in the half. Toi answered 16 seconds later with a three on the opposite end that ignited an 8-0 run capped by a three from Miller to put UVA ahead 28-22. After the Titans narrowed the gap to four, Toi hit a three pointer with a minute left in the period to put the Cavaliers ahead 33-27 at the break.
Virginia built up a double-digit advantage on a Taylor layup with 6:35 left in the third. A steal and a fastbreak layup from Toi that built UVA's advantage to 12 was the only scoring by either team in a five and a half minute span. Virginia headed into the fourth quarter with a 44-32 lead.
The Titans started the fourth quarter hot, making four baskets in the first 2:00, with a three-pointer from Wahinekapu cutting the lead to five, 46-41. Back-to-back three-pointers from Toi stopped the Titan run. Toi added a jumper from just inside the arc to make it a personal 8-0 run, giving the Cavaliers a 54-41 lead with six minutes left in the game. Taylor had an and-one with 2:10 remaining that made it a 57-46 game. Virginia held on to secure their first win of the season
Support JerryRatcliffe.com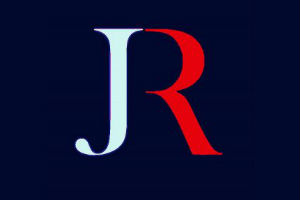 Make a one-time or recurring gift to support JerryRatcliffe.com online below. Your gift is not tax-deductible. Thank you for your support of JerryRatcliffe.com and the "Jerry Ratcliffe Show" podcast!