Women's Golf: Behind Cleary's 67, UVA surges to lead at NCAA Regional
Courtesy UVA Media Relations
The No. 8 Virginia women's golf team put together one of the best team scores ever recorded at the University of Michigan Golf Course to move into first place after the second round of play at the NCAA Ann Arbor Regional on Tuesday. The Cavaliers shot 3-under 281, the third best single-round score by a women's team in the course's history, to enter Wednesday's final round in first place at 7-over 575. The top four teams from the site's 12-team field will advance to the NCAA Championships.
Top seeded San Jose State is in second place at 10-over 578. The No. 5 Spartans shot even par 284 during the second round. No. 20 Arkansas is third at 14-over 582 and No. 18 Michigan is in fourth place at 25-over 593.
"I'm really proud of the way the team played today," said UVA head coach Ria Scott. "Everybody was really clear in their course management plan and a majority of them executed the shots they intended. When you marry those two things together it equals some great scores."
Sophomore Jennifer Cleary led the Cavaliers by shooting a career-best 4-under 67. She finished the day in second place at 2-under 140, one shot behind San Jose State's Natasha Andrea Oon. Cleary posted birdies on her first, sixth and ninth holes to make the turn at 3-under par. A bogey on No. 12 cost her a stroke but she answered with back-to-back birdies on holes 14 and 15 before finishing her round with three consecutive pars.
"Everyone seems to be trending right in time for postseason," Cleary said. "We got some momentum today and are ready for more steady golf tomorrow."
Cleary became the fourth Cavalier to ever shoot 67 during an NCAA Regional event. That's the lowest round ever posted by a UVA competitor at a regional site. UVA's team score was the fourth best by a Cavalier squad in regional competition history.
UVA first-year Amanda Sambach is in fourth place at 1-over 143. She shot 1-under 70 during the second round. Graduate student Beth Lillie matched that number to finish the day in eighth place at 3-over 145. Junior Celeste Valinho is in 17th place at 6-over 147. She shot 3-over 74, that included a triple bogey on her final hole. Senior Riley Smyth entered the UVA lineup for the second round as a substitute player and shot 4-over 75.
"We know Wednesday's hole locations will be the most challenging we will see this week, but we feel like we are getting to know this golf course and these greens very well and we can play some smart golf and finish it off tomorrow," Scott said. "It feels good to be in the position we are in, but I think you'll see a team that will go out and play to win during the final round. They won't be looking back at cut lines."
Wednesday's final round will start at 8 a.m. with the Cavaliers paired with San Jose State and Arkansas.
NCAA Ann Arbor Regional
University of Michigan Golf Course
Ann Arbor, Mich.
Par 71, 6,265 yards
Second Round Results
Team Results
Virginia        294-281-575
San Jose State  294-284-578
Arkansas        291-291-582
Michigan        293-300-593
Washington      293-305-598
Ohio State      300-304-604
Pepperdine      300-304-604
Virginia Tech   302-302-604
UCF             300-304-604
North Carolina  299-306-605
Xavier          299-310-609
Oakland         316-312-628
Individual Leaders
Natasha Andrea Oon, San Jose State 70-69-139
Jennifer Cleary, Virginia          73-67-140
Ela Anacona, Arkansas              69-73-142
Virginia Results
Jennifer Cleary 73-67-140
Amanda Sambach  73-70-143
Beth Lillie     75-70-145
Celeste Valinho 73-74-147
Rebecca Skoler  76-na-na
Riley Smyth     na-75-na
Support JerryRatcliffe.com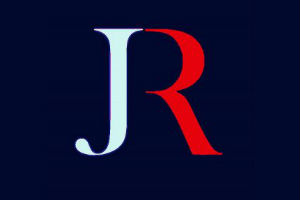 Make a one-time or recurring gift to support JerryRatcliffe.com online below. Your gift is not tax-deductible. Thank you for your support of JerryRatcliffe.com and the "Jerry Ratcliffe Show" podcast!