Women's Golf: Cavaliers down Georgia 5-1 in match play
Courtesy UVA Media Relations
The No. 8 Virginia women's golf defeated No. 27 Georgia 5-1 in a match play competition Sunday at the UGA Golf Course.
After the homestanding Bulldogs grabbed early leads in five of six matches, the Cavaliers rallied for the victory. Both teams led in three matches at the turn before Virginia took command on the back nine.
Two Cavaliers, Beth Lillie and Amanda Sambach, fresh off competing at the Augusta National Women's Amateur, picked up wins for UVA. Lillie, a graduate student, defeated Candice Mahé 2-up while Sambach, a freshman, won 2-up against LoraLie Cowart.
UVA's other wins came from senior Riley Smyth and sophomores Rebecca Skoler and Jennifer Cleary. Smyth downed Alison Crenshaw 4-and-3, Skoler beat Zoë Walker 1-up and Cleary defeated Caterina Don 5-and-3. UVA's Celeste Valinho lost to Georgia's Céleste Dao 1-up.
The competition was UVA's final regular-season event. The Cavaliers will compete at the ACC Championships April 14-17 at The Reserve Golf Club in Pawleys Island, S.C.
Virginia 5, Georgia 1
Match 1 – Riley Smyth (UVA) def. Alison Crenshaw (UGA), 4-and-3
Match 2 – Rebecca Skoler (UVA) def. Zoë Walker (UGA), 1-up
Match 3 – Beth Lillie (UVA) def. Candice Mahé (UGA), 2-up
Match 4 – Céleste Dao (UGA) def. Celeste Valinho (UVA), 1-up
Match 5 – Jennifer Cleary (UVA) def. Caterina Don (UGA), 5-and-3
Match 6 – Amanda Sambach (UVA) def. LoraLie Cowart (UGA), 2-up
Support JerryRatcliffe.com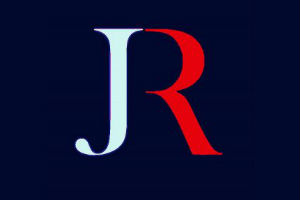 Make a one-time or recurring gift to support JerryRatcliffe.com online below. Your gift is not tax-deductible. Thank you for your support of JerryRatcliffe.com and the "Jerry Ratcliffe Show" podcast!