No. 9 Virginia tops No. 10 Duke, 14-11
Courtesy UVA Media Relations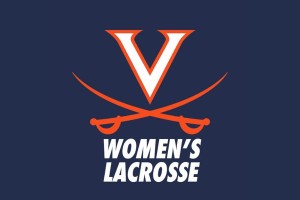 The No. 9 Virginia women's lacrosse team (7-2, 3-2 ACC) picked up a 14-11 win over No. 10 Duke (6-3, 2-3 ACC) on Sunday to split the two-game weekend.
UVA's defense came up big in the game, led by redshirt senior goalkeeper Charlie Campbell's (Lloyd Harbor, N.Y.) season-high 13 saves. Graduate student Meredith Chapman (Apex, N.C.) had four ground balls and three caused turnovers.
Senior Taylor Regan (Larchmont, N.Y.) paced the offense with a career-high four goals. Juniors Lillie Kloak (Ridgewood, N.J.) and Ashlyn McGovern (Phoenix, Md.) each had two goals and an assist.
Virginia finished with 12 turnovers to 16 for the Blue Devils. Duke had the edge in shots (34-21), draw controls (17-9) and ground balls (15-11).
Virginia struck first with goals by Kloak and sophomore Kiki Shaw (Owings Mills, Md.) to lead 2-0 at the 23:14 mark. Duke had a 3-0 run before UVA tied it up 3-3 when Kloak found junior Annie Dyson (Alexandria, Va.) for a goal. Senior Chloe Jones (Slingerlands, N.Y.) added a goal before the half, but Duke took a 6-5 lead into halftime.
The Cavaliers opened the second half with back-to-back goals by Regan to lead 6-5. Duke tied it up again, but Regan completed a hat trick in six minutes to keep UVA in front. Duke scored two goals to go ahead 8-7 with 19:46 to play. UVA took control with a 4-0 run over five minutes. Senior Olivia Schildmeyer (Upper Arlington, Ohio) dished it to freshman Morgan Schwab (Fairport, N.Y.) to tie the game.
McGovern scored back-to-back goals and Jones added her second of the afternoon as UVA went up 11-8 with 13:15 remaining. The Blue Devils cut it to 11-10, but Shaw scored the game-winner with 7:18 remaining. Kloak and Regan added goals in the final five minutes to secure the victory.