Women's Lacrosse: Virginia Announces Nine Signees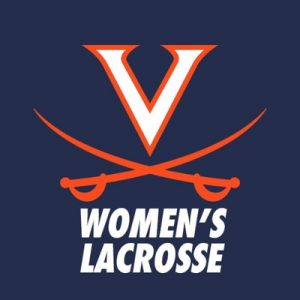 The Virginia women's lacrosse team inked nine signees to National Letters of Intent, head coach Julie Myers announced on Friday (November 22).
"This is one of the best classes ever to sign at UVA and should be among the best classes in the country as well," Myers said. "We are so excited to get all nine student-athletes at Virginia. They will have a huge impact on this program for years to come. Their excitement and love for Virginia as well as their classmates/teammates will be contagious. It is going to be a FUN and successful four years."
The class includes Maggie Bostain (Richmond, Va.), Mackenzie Hoeg (Lauren Pederson (Park City, Utah), Ellena Schildmeyer (Upper Arlington, Ohio), Morgan Schwab (Fairport, N.Y.), Ashley West (Bethesda, Md.), Devon Whitaker (Wayne, Pa.) and Aubrey Williams (Purcellville, Va.).
Bostain is a four-year member of the varsity squad at Collegiate School. Voted a captain for 2020, she is a two-time U.S. Lacrosse All-American (2018 & 2019) and team MVP. As a junior, Bostain was named All-League Player of the Year and All-Metro First Team. She was All-Metro Player of the Year as a sophomore. A three-time All-League and two-time All-State First Team selection, she has been named to the Inside Lacrosse Young Gun Rankings as a sophomore, junior and senior. Boston was invited to the US Women's U-19 National Team tryouts in 2018. Bostain also played field hockey, basketball and ran track at Collegiate.
Myers on Bostain (Midfield/Drawer): "Maggie is one of the fastest players in the country. Her speed, quickness and talent put her at the top of any class. She will win draws, push in transition and will make things happen all over the field. She'll add to our midfield immediately."
Hoeg is a six-year varsity starter at Mattituck High School. She is a 2019 US Lacrosse All-American and a four-time Under Armour All-American Underclassmen honoree. Hoeg has been named All-County three times and All-Division twice. She is a two-time National Schoolgirls Team I selection and 2019 New York State All-Tournament Team. Hoeg is a Top-50 Long Island player and was named the Suffolk Times High School Athlete of the Year in 2019. Hoeg's sister Riley is a freshman at UVA.
Myers on Hoeg (Middie/Attack): "Mac's game sense, IQ and stick skills will add versatility to the attack. She creates, assists and finishes equally well and will be hard to contain as she can do it all. She will have a huge impact very early in her career at UVA."
Pederson is a four-year letterwinner at Park City High School. She has helped lead the team to two State Championships. Voted a captain in 2019, Pederson is a Second Team All-State selection. She participated in the Under Armour All-American Classic showcase. She also lettered in swimming, cross country and basketball.
Myers on Pederson (Midfield): "Lauren is a winner, a worker and a player that will learn in every setting. Lauren is scrappy and uses her reach and creativity consistently to make a difference all over the field. She comes from an athletic family, her dad played won a football national championship at Michigan and her twin brother is set to join their older brother at Princeton to play lacrosse."
Schildmeyer is a four-year varsity starter for Upper Arlington High School. She has helped her team to three consecutive state championships. As a junior, Schildmeyer was named a US Lacrosse All-American, US Lacrosse Academic All-American, first team All-Ohio Capital Conference, First Team All-Region and First Team All-State. She earned First Team All-Ohio Capital Conference and First Team All-Region honors. She was named Rookie of the Year in 2017 and is a three-time Academic All-Ohio honoree. She is the sister of current UVA junior Olivia Schildmeyer. She also played soccer in high school.
Myers on Schildmeyer (Middle/Attack): "Ellena is one of the best high school players in the midwest. Her mental and physical toughness will add to our ability to get to goal in creative ways."
Schwab is a four-year varsity starter at Fairport High School. She was named a US Lacrosse All-American in 2019 and was a member of the USA Women's Lacrosse Training Team. Schwab is a two-time Monroe County All-League First Team selection (2018 & 2019), two-time Section Five Class "A" All-Tournament Team selection and NYSSWA All-Star Second Team honoree (2019).
Myers on Schwab (Attack): "Morgan is an exciting player in every way. She is one of the most dynamic attackers in high school. She creates with both hands and has the ability and vision to finish a dodge or find the open player. Her savvy, athleticism and IQ are among the best I've ever seen for her age. She will be a quarterback of the offense and a player that will impact the field right away."
Vaught is a four-year varsity athlete at Darien High School. She helped her team to three-straight Fairfield County Interscholastic Athletic Conference championships and two Connecticut State championships. Vaught competed in the Under Armour All-America tournament (2016 & 2017) as well as the US Lacrosse National Tournament (2017). Vaught's dad was a swimmer at UVA.
Myers on Vaught (Midfield/Attack): Jordan is a fast, strong and determined attacker.  She uses her assets well all over the field and can win the battle for the ball & get to goal as well as any player I've seen.
West is a varsity goalie for St. Stephen's & St. Agnes School. She is ranked among the Inside Lacrosse Top Ten" College-Bound goalies. West helped lead her high school to the 2019 Virginia State Championship and Independent School League Championship as a junior. A two-time Under Armour Lacrosse All-American D.C. Metro Region and two-time Brine/Maverik National High School Lacrosse All-American, she was a member of the 2019 Inside Lacrosse/Epoch Lacrosse Tournament championship team. She also competed on the 2019 US Lacrosse National Schoolgirls #1 Team for the D.C. Metro region. She competed for the U-18 Israeli National Team at the 2019 World Lacrosse Festival and the U-19 USA Team at the 2017 World Lacrosse Festival. She also competes on the swimming and tennis teams and St. Stephen's & St. Agnes.
Myers on West (Goalie): "Ashley is a fundamentally sound left-handed goalkeeper that is anxious to learn and contribute to the team in any way possible.  She comes from top-ranked high school and club programs. She will bring that experience with her as she works to climb the ladder."
Whitaker is a four-year member of the varsity team at Episcopal Academy. She has helped her team to three-straight Inter-Academic League championships (2017-19). A two-time US Lacrosse All-American (2018 & 2019), she is ranked No. 31 by Inside Lacrosse for the Class of 2020. Whitaker is a senior captain with 100 career goals and points. She is a two-time First Team All-Inter-AC (2018 & 2019) and Second Team All-Inter AC as a freshman.
Myers on Whittaker (Midfield): "Scrappy, quick and fast, Devon will lift our midfield and our ability to win draws, push a ball in transition and she'll score lots of goals as well.  Her toughness and resiliency will be great assets on the team from day one."
Williams is a four-year member of the Bishop Ireton varsity team. She was named a 2019 US Lacrosse All-American. Williams is ranked No. 21 on the Inside Lacrosse Top Seniors list. She is a First Team All-Conference and All-State selection, while earning All-Met honorable mention accolades.
Myers on Williams (Midfield/Draw Specialist): "Aubrey wins the vast majority of the draws she takes to herself. She wins, she pushes, and she is able to finish a play as consistently as anyone I've seen. She will look to have an immediate impact all over the field."
"We are excited to welcome all nine players to the team and to the University," Myers said. "They will all be tremendous assets to our community and will help us be very successful in the years to come."

Comments