Woods: His number is '0,' but his production could be off the charts
By Jerry Ratcliffe
Jelani Woods had a good reason why he chose the number zero for his jersey during Virginia's selection celebration last week.
"I wanted to make a statement that nobody (as in zero) can stop me," Woods said.
A pretty big statement from a very big dude with really big ambitions. After watching him in the Spring Game and listening to Bronco Mendenhall describing him as the best player on the team, no one should underestimate UVA's new starting tight end.
At 6-foot-7, 265 pounds, Woods didn't transfer halfway across the country from Oklahoma State, not to make a splash. So far it's a big splash about to become much bigger. Originally a national top 20 dual threat quarterback out of Ellenwood, Ga., Woods chose Oklahoma State over a large pool of suitors, including the likes of Michigan.
Before long though, Woods realized that tight end might be his best option to become a college standout. He made honorable mention All-Big 12 two years in a row before transferring to Virginia after last season.
At Oklahoma State, the Cowboys didn't throw to their tight ends a lot, rather getting the ball to outside receivers. During his career in Stillwater, Woods hauled in 31 passes for 361 yards and four touchdowns in 34 games (28 starts). When he decided to transfer, he looked for a place that needed a tight end, who could not only block but be a receiver and for an offensive coordinator with some imagination.
He liked what he saw in UVA and coordinator Robert Anae.
With the most pieces he's had to work with during his six seasons at Virginia, Anae has added wrinkles to the offense that may catch opponents by surprise. Woods is part of that equation.
"[Anae] is brilliant when it comes to the different mismatches and things he puts together," Woods said. "I feel like me moving around the whole offense, it helps, and the creativity that he does bring, helps broaden my aspect to the offense. I feel like it creates a potential benefit for us, and just the mismatches that it can create and everything of that nature."
Woods said he's never seen some of the formations and calls that Anae comes up with on a daily basis in practice.
For instance, Woods and Keytaon Thompson lining up beside one another for pass routes, or Thompson (also a former dual-threat quarterback at Mississippi State), lining up at quarterback or running back in Anae's offense. Or, Woods lining up at running back or receiver.
"It just gives a broad perspective of what the offense is going to look like," Woods said.
Having been a former quarterback, could we see Woods attempting a pass somewhere along the line?
"I can't tell you that," Woods smiled.
Certainly that's in Anae's playbook, but mostly we will see Woods on the receiving end of passes, something he did in the spring with great efficiency.
He's an upgrade from tight end Tony Poljan, who transferred from Western Michigan to UVA for the 2020 season and was the Cavaliers' second-leading receiver (38 catches, 411 yards, six touchdowns). Poljan, also a former quarterback, was also 6-7 but lacked quickness and wasn't considered a strong route runner.
Woods is much more athletic, versatile and faster. He also has great hands. One of the UVA defensive backs noted recently that he couldn't remember Woods dropping a pass the entire training camp.
Part of the reason Woods has been so effective in August is that he and quarterback Brennan Armstrong are on the same page.
"Brennan's chemistry, I would say is pretty much 100 percent," Woods said. "Since the spring I came in, we locked in with him. During the [offseason] we were getting together and learning and stuff, and then talking about just the different routes and stuff that we run with Coach Anae and just developing those.
"We're right now, probably like 150 percent because since I used to be a quarterback, I kind of see exactly what he sees. We always talk about it after the play or when we're in the locker room."
Like Mendenhall has said in the past of his tall receivers, such as Poljan and similarly 6-7 Lavel Davis, Jr., "When you're 6-7, you're always open."
Anae, who hasn't given away what fans might see from an offense with so many working parts, is delighted that Virginia managed to land such a talented tight end.
"To come in and make an early impact like [Woods] has done, he's already made a mark," Anae said. "He is part of the leadership of this team and our fan base should be very excited for his leadership.
"His competitiveness and his effort, and who he is, before what he does, it's who he is," Anae continued about what has impressed him about Woods. "He's demonstrated that and his teammates recognize it … to come in and make an early impact like he's done."
Anae also pointed out that Woods is also a member of two special team units, which speaks volumes about him being a team guy.
"Boy, he was outstanding in the weight room, outstanding in the conditioning. That's just kind of a sense of who he is," Anae said.
Above all, Woods is "0," and nobody is going to stop him. Opponents, you've been warned.
Support JerryRatcliffe.com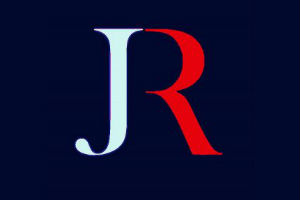 Make a one-time or recurring gift to support JerryRatcliffe.com online below. Your gift is not tax-deductible. Thank you for your support of JerryRatcliffe.com and the "Jerry Ratcliffe Show" podcast!