Wrestling: Cavaliers fall at UNC; Danals, Stewart win individual titles at App State Open
Courtesy UVA Media Relations
The Virginia wrestling team won three weight classes on Friday night, but fell at North Carolina by a score of 30-9 in ACC action at Carmichael Arena.
HOW IT HAPPENED
In a dual that started at heavyweight, the Tar Heels built the early lead by claiming the first four weight classes of the night before the Cavaliers (6-4, 0-2 ACC) got on the board with a victory from Jarod Verkleeren at 149 pounds. UNC won again at 157 pounds before Virginia's Justin McCoy picked up a decision at 165 pounds. The Cavaliers then got the final victory over the evening at 197 pounds as Michael Battista closed out the night with a decision.
NOTES ON THE DUAL
North Carolina (6-6, 2-0) leads the all-time series with the Cavaliers, 50-32-0.
Jarod Verkleeren and Justin McCoy improved to 5-1 in dual action this year while Michael Battista is 8-2.
Battista continued to build on his team-leading wins with 23 victories this season and a 23-6 overall mark.
FROM HEAD COACH STEVE GARLAND
"We need to get back to the brand of Virginia wrestling we were putting out earlier in the year. The way we are wrestling now is not ok. I love my guys; they know that. We had a long talk in the locker room and I'm looking forward to seeing changes moving forward with everyone, including myself."
NORTH CAROLINA 30, VIRGINIA 9
HWT: Aydin Guttridge (UNC) dec. Ethan Weatherspoon, 8-3 – UNC 3, UVA 0
125: No. 19 Jack Wagner (UNC) major dec. Patrick McCormick, 13-4 – UNC 7, UVA 0
133: Jace Palmer (UNC) dec. Keyveon Roller, 6-1 – UNC 10, UVA 0
141: No. 13 Lachlan McNeil (UNC) pinned Dylan Cedeno, 2:00 – UNC 16, UVA 0
149: No. 28 Jarod Verkleeren dec. No. 25 Zach Sherman (UNC), 6-4 – UNC 16, UVA 3
157: No. 3 Austin O'Connor (UNC) tech fall Jake Keating, 22-8 (7:00) – UNC 21, UVA 3
165: No. 17 Justin McCoy dec. Joey Mazzara (UNC), 6-4 – UNC 21, UVA 6
174: Michael Goldfeder (UNC) over Vic Marcelli by injury default – UNC 27, UVA 6
184: No. 13 Gavin Kane (UNC) dec. No. 18 Neil Antrassian, 6-4 – UNC 30, UVA 6
197: Michael Battista dec. Cade Lautt (UNC), 9-7 – UNC 30, UVA 9
Eight Hoos place at App State Open on Saturday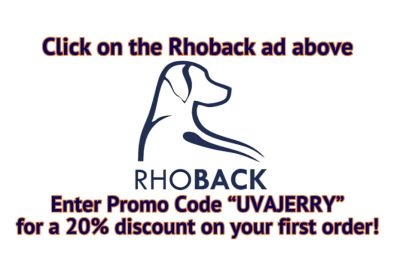 Hadyn Danals and Hudson Stewart both claimed individual titles to lead a group of eight placewinners for Virginia at the App State Open in Boone, N.C., on Saturday. Danals claimed the title at 184 pounds, while Stewart claimed the title at 174 pounds.
Danals went 4-0 on the day with a pair of pins and a tech fall, while Stewart notched a pin in his championship match to take the title.
Two Cavaliers took runner-up finishes with Brian Courtney finishing second at 141 pounds and Peyton Fenton taking second at 125 pounds. A trio of Virginia wrestlers took third place with Kyren Butler (141), Mason Stefanelli (157) and Krystian Kinsey (197) all claiming medal finishes.
Justin Phillips rounded out the placewinners for the Cavaliers with his fifth-place finish at 174 pounds.
125
Peyton Fenton – Second Place Finish
R16: Fenton major dec. Brayden Adams (Presbyterian), 8-0
QF: Fenton dec. Chad Bellis (App. State), 8-5
SF: Fenton pinned Noah Luna (App. State), 5:17
FINAL: No. 27 Eddie Ventresca (Va. Tech) over Fenton by injury default
141
Evan Buchanan
R16: Buchanan tech fall Leo Maguidad (UNC), 19-4 (7:00)
QF: Josh Wilson (Greensboro College) dec. Buchanan, 6-3
Conso R8-2: Buchanan pinned Mitchell Johnson (unaffiliated), 0:50
Conso. R4: Ryan Luna (Presbyterian) dec. Buchanan, 3-2
Kyren Butler – Third Place Finish
R16: Butler pinned Nathan Controneo (Citadel), 3:52
QF: Butler dec. Ryan Luna (Presbyterian), 10-4
SF: Josh Wilson (Greensboro College) dec. Butler, 3-2
THIRD-PLACE MATCH: Butler dec. Ike Byers (App. State), 10-3
No. 29 Brian Courtney – Second Place Finish
R16: Courtney tech fall Alfonso Vargas (Florida), 16-0 (2:58)
QF: Courtney pinned Thomas Termini (Citadel), 1:31
SF: Courtney major dec. Ike Byers (App. State), 14-4
FINAL: Josh Wilson (Greensboro College) over Courtney by medical forfeit 
157
Nick Sanko
R16: Sanko tech fall Hayden McCandless (Florida), 18-1 (3:42)
QF: Austin Paradice (Chattanooga) pinned Sanko, 6:14
Conso. R8-2: Sanko tech fall Payton Hornsby (Presbyterian), 16-0 (3:00)
Conso. R4: Thomas Snipes over Sanko by injury default
Mason Stefanelli – Third Place Finish
R16: Stefanelli pinned Hornsby (Presbyterian), 2:27
QF: Stefanelli dec. Drake Acklin (App. State), 9-6
SF: Jackson Spires (Va. Tech) pinned Stefanelli, 2:32
THIRD-PLACE MATCH: Stefanelli over Austin Paradice (Chattanooga) by medical forfeit
174
Griffin Gammell
R16: Gammell pinned Zane Van Fleet (Citadel), 2:30
QF: Don Cates (NC State) dec. Gammell, 9-5
Conso. R8-2: Gammell pinned Roy Price (Citadel), 1:45
Conso. R4: Justin Phillips (Virginia) dec. Gammell, 4-0
Justin Phillips – Fifth Place Finish
R32: Phillips dec. Anthony Spera (Davidson), 3-2
R16: Dylan Reinart (NC State) dec. Phillips, 6-0
Conso. R16-2: Phillips pinned Christopher Salazar (UNC), 2:16
Conso. R8-1: Phillips dec. Cade Tenold (UNC), 3-2
Conso. R8-2: Phillips over Austin Dempsey (Va. Tech) by medical forfeit
Conso. R4: Phillips over Griffin Gammel (Virginia), 4-0
FIFTH-PLACE MATCH: Phillips dec. Braden Welch (App. State), 3-0
Hudson Stewart – Champion
R16: Stewart dec. Roy Price (Citadel), 4-0
QF: Stewart over Will Miller (App. State) by medical forfeit
SF: Stewart dec. Kolton Clark (Va. Tech), 7-6
FINAL: Stewart pinned Brock DelSignore (NC State), 3:47
184
Hadyn Danals – Champion
R16: Danals pinned Aiden McCafferty (NC State), 1:10
QF: Danals tech fall Dalton Battle (App. State), 15-0 (4:42)
SF: Danals pinned David Bertrand (Presbyterian), 1:49
FINAL: Danals dec. Joey Milano (NC State), 8-6
197
Krystian Kinsey – Third Place Finish
R16: Kinsey pinned George Hopkins (Presbyterian), 1:56
QF: Christian Knop (NC State) dec. Kinsey, 4-3
THIRD-PLACE MATCH: Kinsey over Cade Lautt (UNC) by medical forfeit