Wrestling: Virginia's run at NCAA Championship ends Friday night
Courtesy UVA Media Relations
The Virginia wrestling team's run at the NCAA Championships ended on Friday night at Little Caesar's Arena. Jay Aiello, Brian Courtney and Justin McCoy all fell in the round of 12 to finish one win shy of locking up All-America honors.
Aiello was looking for his second All-America honor  at 197 pounds while Courtney and McCoy were looking to claim All-America honors for the first time. Aiello was named an All-American in the 2020 season after claiming the ACC Championship and a top-10 seed before the NCAA Championships were canceled due to COVID-19.
Courtney competed in the quarterfinal round at 133 pounds, dropping a 13-6 decision to reigning NCAA Champion and top-seeded Roman Bravo-Young of Penn State in the morning session. He then dropped a tight 5-3 decision to No. 11 seed Devan Turner of Oregon State in the evening session. Courtney went 2-2 at the NCAA Championships and knocked off a pair of top-10 seeds on the way to the quarterfinal round.
Aiello and McCoy both picked up a pair of wins in the morning session to advance to the Friday night round of matches.
Aiello knocked off No. 15 seed Isaac Trumble of NC State and No. 9 seed Cameron Caffey of Michigan State in the morning session. He dropped a 4-2 decision to No. 3 seed Eric Schultz of Nebraska on Friday night. Aiello went 3-2 at the event, moving to the consolation bracket after a tight battle with top-seeded Max Dean of Penn State on Thursday night.
McCoy picked up major decisions over No. 20 seed Will Formato of Appalachian State and No. 11 seed Izzak Olejnik of Northern Illinois in the morning session. He dropped an 11-3 major decision to No. 9 seed Peyton Hall of West Virginia on Friday night. McCoy also went 3-2 at the event.
Jake Keating also advanced to Friday at the competition, but was eliminated in the morning session after going 1-1. Keating was 2-2 at the tournament.
NOTES ON THE CHAMPIONSHIPS
The Hoos had a quarterfinalist for the fifth consecutive NCAA Championship with Brian Courtney's appearance.
The three wrestlers in the round of 12 Friday night was the most for UVA since the 2015 NCAA Championships.
That season All-American Nick Sulzer was joined in the round by George DiCamillo and Blaise Butler.
FROM HEAD COACH STEVE GARLAND
"We had three guys in the All-American round tonight which is one of the biggest rounds for our sport. It's been a while since we've had that many guys in that round. That's what we want to do moving forward is keep the momentum and get more and more groups of guys back in that situation. Justin McCoy wrestled the best he has all season until tonight's round. Brian Courtney was out of his mind knocking off two top-10 guys to get to this point. Jay Aiello battled through so many studs. But, in this round the emotion and the weight of this round – you can't let it get to you and we let it get to us. The weight of it all affected us. You can't feel it until you're in the situation and the guys who are coming back have been in it now. That's the key with a nice core group coming back next year."
Support JerryRatcliffe.com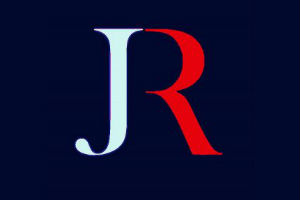 Make a one-time or recurring gift to support JerryRatcliffe.com online below. Your gift is not tax-deductible. Thank you for your support of JerryRatcliffe.com and the "Jerry Ratcliffe Show" podcast!