Zero Covid-positive football players in latest UVA testing
Courtesy UVA Media Relations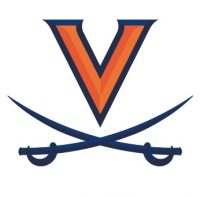 On Friday, the Virginia athletics department announced its seventh and final round of COVID-19 testing results for the student-athletes who have returned to Grounds. This will be the final report issued. The Cavaliers open in-season competition Saturday, when the UVA women's soccer team hosts Virginia Tech.
With student-athletes from all 27 programs back on Grounds, the number of student-athletes to have been tested for COVID-19 has increased from 568 to 768.
There were five new positive tests since the last update issued on Sept. 4. Four of the five new tests were for individuals who recently returned to Grounds. To date, there have been a total of 14 positive tests among Virginia student-athletes since July 5, when teams began reporting back for practice and conditioning.
None of the 14 student-athletes who tested positive have required hospitalization.
Since July 5, the UVA athletics department has conducted a total of 2,164 tests of student-athletes. The percentage of positive tests was below one percent (0.0065 percent).
The UVA football team reported no new positive tests since the last report. There have been no positive test results for the football program, which has tested 118 student-athletes, since the July 24 report. The football program has had a total of three positive tests since student-athletes reported back for summer conditioning on July 5.
All positive tests were reported to the Thomas Jefferson Health District of the Virginia Department of Health.
The individuals who tested positive for COVID-19 were notified according to local health guidelines as a means to trace contacts. Those individuals will self-isolate for at least 10 days, or until symptoms are gone plus three days fever free (whichever is longer) and be medically evaluated until they have been cleared to resume daily sports functions.
Known close contacts of those who test positive will also be asked to self-quarantine for at least 14 days and are unable to participate in daily sports functions during that time.
During the competition season, Virginia athletics teams will follow the recently updated testing protocols announced by the Atlantic Coast Conference.

Comments