Zimmerman's No. 11 immortalized on special day at The Dish
By Jerry Ratcliffe
With nearly 6,000 fans crammed into every nook and cranny of Virginia's Disharoon Park on Saturday to celebrate Ryan Zimmerman Day, it was only fitting for the guest of honor to get a little emotional.
Surrounded by his wife and kids, his parents and other family, by his Virginia coaches from two decades ago, Zimmerman watched as his Number 11 became the first ever retired in 134 years of Cavaliers baseball. Former teammates and Wahoo Nation rose for a standing ovation as Zim choked up a bit during his acceptance.
No blaming the springtime pollen in the air on a perfect day for baseball. It was Zim's day – as proclaimed by the governor for goodness sakes – so he could do whatever the heck he wanted.
Pete Gillen used to tell us that he cried at supermarket openings, so being the only UVA baseball player in more than a century to have his number so honored was reason enough to shed a tear.
"I feel like I do that all the time," Zimmerman said during a post-ceremony chat in the stadium's Hall of Fame room. "Ever since I had kids, I cry at random things, and then even things where you're supposed to cry."
The weekend brought back a flood of memories for Zimmerman, who wasn't highly recruited out of high school in the Tidewater. He wasn't even at the top of the heap of his summer travel team, giving way to the Brothers Upton, David Wright and Mark Reynolds.
Had it not been for then-UVA baseball coach Dennis Womack's assistant Steve Heon, Zimmerman probably would have signed with JMU. Womack listened to his assistant, brought Zimmerman to Charlottesville, and the rest is history.
Saturday was the first time Zimmerman had been back to a game at "The Dish" since he was drafted as the heart and soul of the Washington Nationals. Same for his parents, taking in their first game at UVA since their famous son headed to The Show.
"To have the ultimate honor, it's humbling," Zimmerman said. "I still keep in touch with so many of my teammates from here and obviously the coaches and so many people from the community here. So Charlottesville is a special place to me to have something like this done for us. There's no chance I would be where I'm at now without this place."
He hasn't taken his history with UVA for granted. Zim has given back to the baseball program, donating funds to help make the stadium a better place for the players and coaches to do their jobs and so that fans can more enjoy gameday experiences. Like Cavaliers coach Brian O'Connor pointed out postgame, the indoor batting cage bears Zimmerman's name.
"My parents always taught me to give back and to give back to the place that helped you get where you are," No. 11 said. "You show up here as a first-year in 2002 and never dreamed of being back here for something like this."
Rewinding 20 years, Heon had discovered Zimmerman on that Tidewater travel team and reported back to Womack that the kid was worth an offer. Womack went over to a tournament at Bridgewater to take a look-see and liked the kid.
"I felt like [Zimmerman] was gonna catch the ball, but how much would he progress with the bat?" Womack said after Saturday's ceremony. "I think if you watched his college career and then his pro career, as he grew into his body, that was the thing. He was the youngest player on our team. He just kept getting better and better."
Zimmerman started all 54 games as a freshman, hitting .308 for the season. He didn't have a home run – remember what Womack said about growing into his body – but did post 36 RBI.
He went on to start in all 174 games he appeared in, posting 250 hits, 140 RBI, 128 runs, 47 doubles, seven triples and nine home runs. He set the school record for hits in a season with 90 in 2004, then broke that record with 92 the following year when he was an All-American before going on to a glorious career with the Nationals.
Zimmerman played one year for Womack before the veteran coach retired, but Womack made sure that new coach O'Connor knew what a special gift he had inherited.
"It's just so rare to see a player of that magnitude do what they did at the highest level of baseball and then to be so engaged back at the school that they went to is so impressive and speaks to who he is as a man," O'Connor said after his team delivered a win over rival Virginia Tech in Zimmerman's honor Saturday.
"It was great to see his whole family here," O'Connor continued. "A lot of his teammates were here, and so look up and see the [packed] stadium on this day, that the greatest player that's worn our uniform and to honor him was really, really special. I'm so thankful that our fans responded and came out to support our team, but to support Ryan."
Zimmerman has not only given back to UVA, but to numerous charities through his foundation over the years. Neither Womack nor O'Connor are surprised by his generosity and caring for his fellow man.
Womack said no one could ask for a better teammate, a better person, that Zimmerman checks every box.
It was no wonder that Womack said he nearly broke down when he was out on the field for the ceremony.
"I was standing beside [longtime UVA hitting coach] Kevin McMullen and during the ceremony, I told Mac that I got chills and he said he did, too," Womack said. "I'm sure Coach O'Connor would agree that these kind of players don't come around that often. Don't get me wrong, there are a lot of guys who can play, but you don't get that many who are the total package like Ryan."
Zimmerman was impressed with what he saw at the stadium Saturday and chuckled about when he played, "We got the young, fiery O'Connor, back when you were allowed to yell at people. I think he's still the same now. He and Mac held us to the standards and I think that's why the program is the way it is, because they expect a lot of their players, but respect them as men as well."
Zimmerman said now that he's retired from the game (as of February), he misses baseball but doesn't miss the grind of playing every day or playing through injuries.
He wants to stay involved with baseball on some level – he hasn't figured out exactly in what way as of yet, and is taking some time to spend with his family before he makes any definite decisions.
He hopes to get back to Charlottesville a little more often now and have his family become more familiar with where he grew as a player and a man.
All in good time. Number 11 is forever immortalized on a pillar at The Dish, a constant reminder to everyone how Zim checked all of Womack's and O'Connor's boxes.
Support JerryRatcliffe.com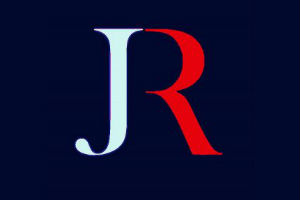 Make a one-time or recurring gift to support JerryRatcliffe.com online below. Your gift is not tax-deductible. Thank you for your support of JerryRatcliffe.com and the "Jerry Ratcliffe Show" podcast!