ACC Tournament Team Capsules, Updated Bracket
By JerryRatcliffe.com Staff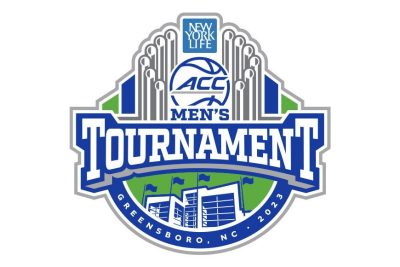 The 2023 New York Life ACC Tournament is finally here, and we've got you set for this week's action here at JerryRatcliffe.com. No. 13 Virginia finished with a share of the ACC regular-season title, a double-bye and a No. 2 seed in Greensboro, N.C.
The Cavaliers (23-6, 15-5 ACC) will begin play on Thursday night at 7 p.m. in the quarterfinal round against either No. 7 seed North Carolina, No. 10 seed Boston College or No. 15 seed Louisville.
Click on the image below for all you need to know about all 15 participating teams. Also, you can bookmark this page and check back throughout the tournament for updated results, brackets and links to box scores of each game, all of which will be listed below.
Note: NET rankings and ESPN Bracketology projections listed are as of Monday, March 6. All stats are also as of Monday (these will not be updated here).
2023 ACC Tournament Schedule, Results
FIRST ROUND – Tuesday, March 7
Game 1: 2 p.m. – No. 13 Georgia Tech 61, No. 12 Florida State 60 Box Score Recap
Game 2: 4:30 p.m. – No. 10 Boston College 80, No. 15 Louisville 62 Box Score Recap
Game 3: 7 p.m. – No. 11 Virginia Tech 67, No. 14 Notre Dame 64 Box Score Recap
SECOND ROUND – Wednesday, March 8
Game 4: Noon – No. 9 Wake Forest 77, No. 8 Syracuse 74 Box Score Recap
Game 5: 2:30 p.m. – No. 5 Pitt 89, No. 13 Georgia Tech 81 Box Score Recap
Game 6: 7 p.m. – No. 7 North Carolina 85, No. 10 Boston College 61 Box Score Recap
Game 7: 9:30 p.m. – No. 6 NC State 97, No. 11 Virginia Tech 77 Box Score Recap
QUARTERFINALS – Thursday, March 9
Game 8: Noon – No. 1 Miami 74, No. 9 Wake Forest 72 Box Score Recap
Game 9: 2:30 p.m. – No. 4 Duke 96, No. 5 Pitt 69 Box Score Recap
Game 10: 7 p.m. – No. 2 Virginia 68, No. 7 North Carolina 59 Recap
Game 11: 9:30 p.m. – No. 3 Clemson 80, No. 6 NC State 54 Box Score Recap
SEMIFINALS – Friday, March 10
Game 12: 7 p.m. – No. 4 Duke 85, No. 1 Miami 78 Box Score Recap
Game 13: 9:30 p.m. – No. 2 Virginia 76, No. 3 Clemson 56
ACC CHAMPIONSHIP – Saturday, March 11
Game 14: 8:30 p.m. – No. 2 Virginia vs. No. 4 Duke (ESPN)
ACC Tournament Bracket