Duke's Scheyer: 'I'm pissed;' wants clarification of controversial call
By Jerry Ratcliffe
Duke coach Jon Scheyer left John Paul Jones Arena in a bad mood on Saturday night after a controversial call at the end of regulation that sent the game into overtime, eventually leading to a 69-62 Virginia win over the Blue Devils.
Officials initially called a foul on UVA's Ryan Dunn, who blocked Kyle Filipowski's shot at the buzzer. After reviewing the play on TV monitors, the officiating crew of Lee Cassell, Jeffrey Anderson and Tim Clougherty ruled that the shot was cleanly blocked and the contact occurred after the buzzer sounded, so the foul didn't exist.
UVA went on to win in overtime, but neither Scheyer nor Virginia coach Tony Bennett were given a full explanation of the call, or "no-call." The ACC issued a statement hours after the game, essentially saying that the officiating crew misinterpreted the rule and that Filipowski should have been awarded free throws.
However, Virginia fans discovered a clause in the NCAA rulebook that defended the decision because TV monitors were available and used to make the correct call.
The official statement from the ACC cites a section of the NCAA rulebook that does not apply in this situation.

Clearly they had courtside monitors available. pic.twitter.com/oalhWVy0FL

— Danny Neckel (@DNeckel19) February 12, 2023
Wahoo fans were quick to question where was the review in 2016 when Duke's Grayson Allen clearly traveled on the winning basket against the Cavaliers?
Still Scheyer was not a happy camper after the game, as Duke fell to 17-8, 8-6 in the ACC.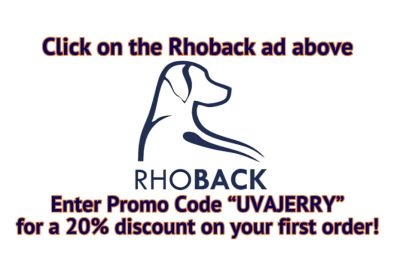 "I still would like an explanation exactly what happened, and I don't have clarity on that," Scheyer said. "I can't give you clarity.
"[Officials] told me after the fact that the call was made after the buzzer. And you can see the ball left his hands before point zero, so I don't know exactly what the rule is. I would like to get some clarification. But the call was made, so I don't know how the call can be taken away."
Scheyer was asked what lessons he and his team might take away from the loss to Virginia.
"It's hard for me to take lessons right now," Scheyer said. "I'm pissed for our guys. I'm pissed that we were right there and we weren't able to come away with a win.
"We had an opportunity to beat a great Virginia team. I have a ton of respect and credit for who they are and what they're about. They're as good as anybody in our league. They've been the best team up to this point. But we'll figure out how to move on and to learn from this and use it as motivation to keep going. There's a lot left for us still and we need a quick response."