Fast-paced Furman will try to speed up Virginia in Thursday afternoon's first-round NCAA clash
By Jerry Ratcliffe
Furman likes to run. Virginia doesn't. Pace of play will be a big deal in Thursday's first round of the NCAA's Orlando Regional when the mid-major Paladins try to force their will on the ACC's co-regular-season champions.
Furman's strategy is as simple as cornbread. Speed up Virginia's pace. Easier said than done.
The old coaches will tell you it's much easier to slow a team down than to speed one up. Check that box for Tony Bennett's Cavaliers heading into the 12:40 p.m. tip (truTV). See a complete breakdown of the game in our "Wahoo Preview" here.
"Furman will get down the floor so fast, after a make, after a miss, and they're efficient," Bennett said in media interviews at Amway Center on Wednesday afternoon. "They lead the country in two-point percentage, but they shoot a lot of 3s from all five spots."
Virginia will not stray from what has been a blueprint of winning basketball during Bennett's 14 years at the helm. Pack the lane, make teams beat you from the perimeter. On the other end of the floor, don't turn it over, hunt good shots, after a miss get back on defense so as not to give up anything easy in transition.
"[Furman has] to do what they do well and we've got to try to do what we do well, and it's always, can you get your defense set against teams that really like to push, so they're playing against a set D and then you've got to go to work," Bennett said. "Sometimes if you get back and get them stopped, you're in great shape. You've got to do that against them, but then when their ability to stretch you and cut and move, you've got to be continuous and really good."
The Paladins, champions of the Southern Conference, are a veteran team that boasts a pair of fifth-year players in Mike Bothwell and Jaylon Slawson, a 6-foot-7 NBA prospect. Coach Bob Richey runs a solid system with an ability to shoot the 3-pointers and stretch out defenses, but has players who make good cuts and actions that puts pressure on opponents.
Kihei Clark, UVA's fifth-year point guard, has had plenty of opponents try to speed him up over the years without success, so he's used to the strategy.
"I think on the offensive end, just grinding them with size and hitting them with screens, getting the shots that we want," Clark said. "And then on the flight of the ball, if a shot is taken, just make sure we get back, try to get at least two or three guys back so they can't run out, and set our defense. I think once we set our defense, I think we're pretty tough to score against."
That is an understatement.
Earlier this season, a veteran NBA scout, formerly a head coach, whispered to this reporter at the end of a Virginia game, "This is the first time I've seen UVA in person, and man they are hard to score against."
Even harder in person than by merely watching on film.
"Virginia will run some ball screens," Richey pointed out. "They have a ball-screen continuity to go to, and in the second half of the ACC championship, they ran a lot of ball-screen action. There will be some carryover with a lot of that. It's more so discipline in the other concepts that you don't see on a daily basis, which for us, I think that's also why we're successful offensively. We've got a unique identity there.
"Virginia's going to hedge the ball screen. We actually hedge a decent amount. We've gotten away from it a little bit this year just with our personnel, but we've played against hedging all summer, all fall."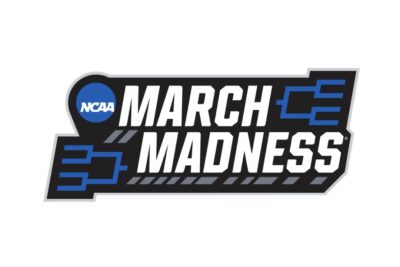 Still, Richey knows he can't simulate how good Virginia is on either end of the court, but only scout tendencies to his players and advise them on what to try to avoid, what to focus on.
"We play conceptual, so it's a lot of if this, then that," Richey said. "It's not as much set base as a typical offense. You've got to give them the guardrails in terms of how to navigate this. That will be a big job for me — managing the game.'
Richey remembered back when he was an assistant at Charleston Southern and attending a Final Four breakfast with his wife.
"My wife was reminding me of that yesterday," Richey said. "We sat there in awe of Tony Bennett."
The Furman coach knows that while he will keep that respect in his coat pocket, that's where it has to stay.
"Listen, this is going to be a hard game. We know that. This is going to be a very challenging game," Richey said. "But at the same time, this is a program built on belief and conviction. I think not getting caught in that sight line of they're up here and we're here. We don't want to get lost in the idea that we're not allowed to win the game or we're on a different level."
Furman hasn't been to the Big Dance in over 40 years, so it's a big deal to the Paladins and their fan base. It's also a big deal to a pair of Virginia players who have never punched their tickets before, Jayden Gardner and Armaan Franklin. Also, Clark, who made the unforgettable pass to Mamadi Diakite in the Elite Eight game against Purdue, hasn't won an NCAA Tournament game since the 2019 national championship.
Since that title, UVA has gone through a Covid year, a loss to Ohio U in the first round of the NCAA, then an NIT last year.
"Excited for sure," Clark said. "To just be in this position that we've worked to get here. But it feels good to just be back in the NCAA Tournament, and one last run. Hopefully we can make it a good one."
Gardner, who transferred to UVA from East Carolina, has never played in an NCAA Tournament.
"I mean, it means everything," Gardner said. "It's the reason why I came here to Virginia, to play in games in environments like these. Just ready to go at it with my brothers with everything we've got, and hopefully we get the right outcome."