No. 8 Cavaliers stop Duke in overtime, 69-62
By Kenneth Cross
JerryRatcliffe.com Correspondent
Saturday night's 69-62 win for No. 8 Virginia over Duke saw the Cavaliers have to play through many adverse situations that ended with the aggressive and consistent play of guard Armaan Franklin, not only throughout the game, but in the clutch, as well.
Franklin led the Cavaliers on the offensive end of the floor all evening as he led all scorers with 23 points on 9-of-13 shooting, which included three triples. Potentially, his biggest make of the game was a 3-point field goal off the left baseline with 40 seconds remaining in overtime that gave the Cavaliers a 66-62 lead.
"Somehow, I ended up in like the 'dunker' spot and then I saw that there was no way that I was supposed to be there," explained Franklin afterward. "Then, I saw them mashed up on the side with Kihei on the wing." 
Point guard Kihei Clark had been a solid distributor and a solid scorer, as he netted 16 points with five assists and went 7 of 10 from the floor. 
"I just ran to the corner and his man didn't switch off," said Franklin. "I said, 'Oh the corner, look,' and I shoot a million of those a day, and it was good to see that shot go in."
Virginia head coach Tony Bennett discussed how Franklin had suffered a broken nose or a cracked nose two days ago in practice.
"I thought he showed some great toughness to respond as he did," said Bennett.
The Cavaliers needed some positivity as the Blue Devils were trying to work off the 81-59 loss at Miami on Monday night. 
Down the stretch in regulation, Virginia led 58-53 after Franklin rebounded his own miss for a stickback and then scored on a layup off another Clark assist with 1:43 to play.
From there, Duke's Jeremy Roach scored on a layup and then Jacob Grandison hit a 3 off the right baseline with 51 seconds remaining.
On a throw-in by the Blue Devils with only 1.2 seconds remaining, Kyle Filipowski drove to the basket and Beekman clearly blocked his shot, which eventually forced overtime. 
However, one of the officiating triplicate of Tim Clougherty, Jeffrey Anderson, and Lee Cassell had blown a whistle for a foul. The trio then went to the monitor and looked at whether there was, indeed, a foul (see related press release from the ACC office posted hours after the game, pointing out the officiating crew erred in its judgment).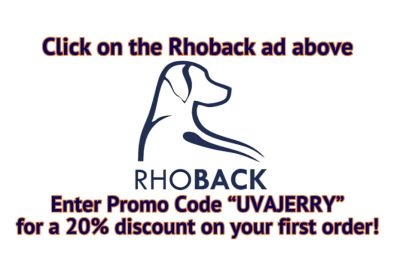 The foul call was erased and neither Bennett nor Duke coach Jon Scheyer was given an explanation by the officials as to the ruling on the call. This allowed overtime to thankfully ensue for the Cavaliers.
"We have the advantage of seeing the replay and it looked like a good block on it," said Bennett. "I would assume that the time ran out."
The Cavaliers were able to overcome making only 9 of 22 free throws, which were only 41 percent for a team that shoots 72.3 percent for the line on average. 
"We're gonna shoot some more free throws," said Franklin. "It just shows how much work we put in on the offensive end down the stretch trying to get those stops. Then on the offensive end, trying to have poise with our guards and our bigs to execute down the stretch to get those looks."
Defensively, UVA forced Duke into 22 turnovers, as the Cavs scored 20 points from the Blue Devils' miscues.
"A big emphasis for us was just getting the ball stopped and keeping it out of the paint," noted Cavalier forward Ben Vander Plas, who scored 13 points and grabbed four boards. "They ran a lot of middle ball screens and I thought we did a really good job on the ball screen and people flooding over and helping out."
With the win, Virginia improved to 19-4 overall and 11-3 in the ACC, and remained tied with Pitt atop the league standings. Pitt downed Florida State, 83-75. Meanwhile, Clemson, which entered the weekend tied with UVA and Pitt, was clobbered 91-71 at North Carolina and fell a game behind. Miami is a half-game back in third place after beating Louisville, 93-85.
Broadcast Highlights from today's win vs. Duke!#GoHoos pic.twitter.com/YY4E2YA6VV

— Virginia Men's Basketball (@UVAMensHoops) February 12, 2023
Team Notes
Courtesy UVA Media Relations
No. 8 Virginia improved to 19-4, 11-3 ACC
Virginia hosted Duke as an unranked opponent for the first time since Jan. 13, 1996
UVA has limited 39 consecutive ACC opponents to fewer than 70 points at John Paul Jones Arena.
Virginia is 12-1 at John Paul Jones Arena
UVA is an ACC-leading 84-13 in league home games over the past 11 seasons
UVA scored 42 points in the paint and 20 points off 22 Duke turnovers
UVA forced four shot clock violations
Duke had a 16-2 advantage in second chance points and 27-7 in bench points
UVA was 9 of 22 from the free throw line and 4 of 14 from 3-point range
UVA held Duke leading scorer Kyle Filipowski (15.5 ppg) scoreless
UVA is 12-10 in overtime under Tony Bennett
Series Notes
UVA is 54-123 all-time vs. Duke, including a 36-41 home mark
UVA is 4-4 all-time vs. Duke in overtime games (3-3 at home)
Head coach Tony Bennett is 6-13 all-time against Duke at UVA
Player Notes
Double Figure Scorers: Armaan Franklin (23), Kihei Clark (16), Ben Vander Plas (13)
Franklin had his team-leading sixth 20-point game
Clark (70 ACC wins) needs one ACC win to pass Duke's Shane Battier (70 from 2017-20) for first on the career ACC wins (regular season and ACC Tournament) list
Franklin reached double figures for the 50th time
Clark reached double figures for the 65th time
Vander Plas reached double figures for the 93rd time (8th at UVA)
Vander Plas matched a career high with four steals
UVA started Clark, Beekman, Franklin, Gardner and Vander Plas for the eighth-straight game
UP NEXT
The Cavaliers travel to Louisville Wednesday to face the Cardinals for the first of two meetings this season. Tip off is set for 7 p.m. (ESPNU) from the KFC Yum! Center.