One-dimensional Virginia derailed by Wake Forest, 37-17
By Jerry Ratcliffe
Ask any old coach and he'll tell you that passing numbers are usually losing numbers.
Yes, it's great that Virginia quarterback Brennan Armstrong has the school's record-keepers reaching for the WhiteOut, because he continues to crush the passing numbers that came before him. Armstrong is not the problem. In fact, UVA will never lose because of Armstrong.
The fiery red-headed southpaw can sling it all over the lot for 60 minutes in Robert Anae's "flying circus" offense. Truth is, Armstrong doesn't have enough help, practically no help on the other side of the ball.
It was evident last week in Chapel Hill when the Tar Heels annihilated UVA's defense for 59 points and 699 yards, and didn't punt the entire game. Carolina exposed a lot of warts within the Cavaliers' defense, and Wake Forest coach Dave Clawson — one of the most underrated coaches in major college football — certainly took note of it before bringing his undefeated Demon Deacons to Charlottesville for a Friday-night battle.
The Deacs followed the script, drove railroad spikes down the Cavaliers' throats to the tune of 203 yards on the ground, then watched experienced quarterback Sam Hartman pick UVA's secondary apart in a 37-17 win.
Virginia, whose aim was to win the ACC's Coastal Division title, is now 0h-and-2 in the league and hasn't beaten Wake Forest in the last five tries. The last two meetings between the two schools haven't even been close.
Bronco Mendenhall's team stands at 2-2 on the season with wins over low-profile William & Mary and Illinois. There's back-to-back road trips coming up at Miami (for the third consecutive year) and at Louisville. While Mendenhall said after Friday night's loss that with eight games remaining, "I'm not ruling us out," something has to change or this season could implode.
The biggest problem, which should come as no surprise, is that the defense is just putrid at this point.
Last week, Carolina scored on every possession and didn't punt the entire game. Wake scored on its first seven possessions and didn't punt until 8:36 was left in the game.
Before that, the last punt by a Virginia opponent came with 8 minutes and change two weeks ago against Illinois. Over the next 21 possessions before Wake's punt, opponents scored 96 points.
The Wahoo defense gave up 473 total yards Friday, never laid its mitts on Hartman, while Armstrong was sacked six times, and never really harassed the Wake QB the entire game. Meanwhile, Wake did the same thing that Carolina did last week, cutting UVA's front seven to ribbons with a basic inside running game that the Cavaliers seldom stopped.
It was uncharacteristic that Virginia's offensive line couldn't protect its quarterback, but Armstrong was under pressure most of the night. Most of those sacks were coverage sacks, but under stress Friday night, Armstrong was only 3 for 11 passing for 39 yards. Even a QB as good as Armstrong can only do so much when he's ducking defensive linemen in his face.
What the Deacons did was the same thing Carolina did. They made Virginia one-dimensional on offense. UVA's running game has produced 120 yards the last two outings — only 21 at UNC last week — and most of that was in the second half Friday night after the outcome had been determined.
The Cavaliers have fallen behind so quickly the past two weeks that Anae has shelved the run game and gone almost exclusively with the pass.
This time around, he didn't boast the full complement of weapons because the team's Football Player, Keytaon Thompson, was battling a wrist injury and only had two touches (two catches for 35 yards) and no rushes, something he has become quite adept at having success with. Starting tailback Wayne Taulapapa was under concussion protocol and did not play.
With little running game to speak of, which means essentially no play-action to freeze the defense, Armstrong is essentially on his own to make something happen.
He threw it 59 times for 407 yards, becoming the only quarterback in UVA history to throw for 300 or more yards in four consecutive games. That's 971 yards in the last seven days. He also ran it for 82 yards, becoming the team's leading rusher on the night, except the six sacks accounted for minus-49 yards, leaving him with a net-33. Still the effort was there.
The support was not.
Virginia's players said after the game that they must quickly put this loss behind them and look ahead to yet another short week of preparation, traveling to Miami for a Thursday night game.
Easier said than done.
We wondered aloud last week how Bronco and his defensive staff could fix 699 yards on a short week. Obviously they didn't, even though he said he saw significant improvement in the defensive effort this week.
Coaches' eyes see things the rest of us usually don't. We see the numbers and they aren't pretty.
All this is fixable, the coaches and players say. So far, the general public isn't buying into it.
Like any good coach worth his salt, Mendenhall fell on his spear.
"We weren't able to play cleanly, and that's a direct reflection on me as the head coach, which then is my job to pass that on to my assistant coaches and their job then is to pass that on to the players," Mendenhall said. "We have lots and lots of work to do in terms of execution, in terms of discipline, in terms of making the right plays at the right times and having that sustained consistently from beginning to end.
"Again, that's a direct reflection of my leadership, and the coaches are now an extension of that, and how the players play reflects preparation."
He saw improvement in his defense giving up less "explosive" plays, but what we saw was Wake Forest dominating the line of scrimmage on both sides of the ball.
Mendenhall didn't expect six sacks, nor just 17 points by his offense.
"I expected more big plays," the coach said.
He didn't see 11 penalties coming either, some of them coming at the worst time, stalling drives that might have helped the Cavaliers remain within striking distance of Wake.
Give the Deacs credit. They're well coached and disciplined. Their offense has been one of the most lethal in the ACC for the past five seasons. Clawson had a brilliant game plan and his team executed it almost flawlessly.
"The reality is I didn't have our team executing well enough to maintain the home-field advantage," Mendenhall said.
As poorly as Virginia has performed on the road, the Cavaliers have to hold serve at home or the season is lost. Problem is, they'll have to wait three weeks to get back to Scott. If the running game can't be established to take some pressure off Armstrong, and if the defense continues to play bullfighter-cape defense, three weeks may be too late.
Support JerryRatcliffe.com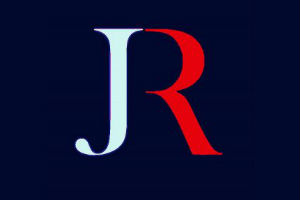 Make a one-time or recurring gift to support JerryRatcliffe.com online below. Your gift is not tax-deductible. Thank you for your support of JerryRatcliffe.com and the "Jerry Ratcliffe Show" podcast!