UVA 2022-23 schedule breakdown: January
By Scott Ratcliffe
With the 2022-23 Virginia men's basketball season on the horizon, we are posting a four-part breakdown of the UVA schedule. Today, we'll go over what's on tap for the month of January (click here to check out the November recap, and here to review the December matchups).
The 18th-ranked Cavaliers (21-14, 12-8 last season) will dive into ACC competition at the turn of the new year, and it's highlighted by a Jan. 10 meeting with preseason No. 1 North Carolina in what could be the first of two regular-season battles for supremacy at the top of the conference standings.
Below, we'll dissect each matchup, with every January opponent's key returners and newcomers, last year's numbers, the all-time series history with Virginia, tip-off times, where you can watch if you can't make it to the game, and much more:
Game 14: at Pittsburgh Panthers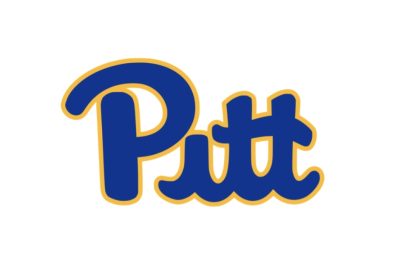 Tuesday, Jan. 3 | 9 p.m.
Petersen Events Center, Pittsburgh, PA
TV: ACC Network
Series History: UVA is 19-4 all-time against the Panthers.
Head Coach (Career W-L): Jeff Capel (226-179)
2021-22 W-L: 11-21, 6-14 (12th) in ACC
Postseason: None
2021-22 Final KenPom: 195 (243/147)
Notes: Junior forward John Hugley IV, who led the team in scoring (14.8 ppg) and rebounding (7.9 rpg) is one of three returning starters, along with fifth-year guard Jamarius Burton (12.4 ppg) and junior forward William Jeffress. Redshirt-senior guard Nike Sibande was injured last season, but is healthy and ready to contribute. Sophomore forward Nate Santos is the only other player who's back on the roster, as Pitt lost nine players to either transfer or graduation. To compensate, Capel brought in three Division-I transfers, a pair of junior-college transfers and three true freshmen. Four-star guard Dior Johnson, a top-50 recruit who decommitted from Syracuse and then Oregon, should come in and help right away. Grad transfer guard Nelly Cummings was first-team All-Patriot League selection as a senior last season at Colgate. He'll be looking to add to the 1,112 points he's scored in his college career. Pitt was picked to finish 14th in the ACC this season. Virginia has only lost to the Panthers once (12-1) — an 88-76 overtime loss in Pittsburgh in 2017 — since they became a conference member in 2014. After completing a two-game sweep last season, the Cavaliers have won eight in a row and 15 of the last 16 against Pitt, dating back to the 1975-76 season.
Game 15: vs. Syracuse Orange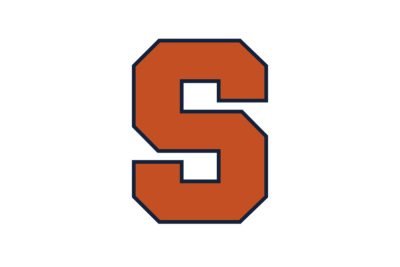 Saturday, Jan. 7 | 5 p.m.
John Paul Jones Arena
TV: ACC Network
Series History: Virginia is 11-6 all-time against the Orange.
Head Coach (Career W-L): Jim Boeheim (998-426)
2021-22 W-L: 16-17, 9-11 (9th) in ACC
Postseason: None
2021-22 Final KenPom: 69 (15/207)
Notes: UVA took the lone meeting last season at Syracuse, 74-69. The Orange were picked to finish 8th in the ACC. Boeheim is entering his 47th season at the helm in Syracuse, but the first in a few years without another Boeheim listed on his roster. His sons, Buddy and Jimmy, who combined for more than 30 points a game last season, have moved on from the program. Also gone is another big-time scoring threat in Cole Swider (13.9 ppg), who's now a member of the LA Lakers. Senior point guard Joe Girard (13.8 ppg, 4.2 apg) and 6-foot-11 senior Jesse Edwards (12.0 ppg, 6.5 rpg, 2.8 bpg) are the lone returning starters. The Orange will have a few freshmen from the area making their first homecoming appearance in this one — 4-star guard Justin Taylor attended Charlottesville's St. Anne's-Belfield before finishing his high-school career at IMG Academy, while 3-star forward Maliq Brown hails from Culpeper and played for former Wahoo Cade Lemcke at Blue Ridge School in Albemarle County. Virginia has won four of the five meetings at JPJ since the Orange joined the ACC in 2014. The Hoos will travel to Syracuse at the end of the month on Jan. 30. You can read more about that matchup and the Orange's other contributors below.
Game 16: vs. No. 1 North Carolina Tar Heels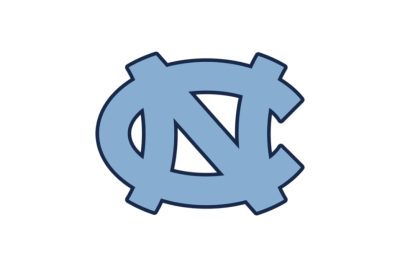 Tuesday, Jan. 10 | 9 p.m.
John Paul Jones Arena
TV: ESPN or ESPN2
Series History: The Hoos are 60-133 all-time against the Tar Heels.
Head Coach (Career W-L): Hubert Davis (29-10)
2021-22 W-L: 29-10, 15-5 (3rd) in ACC
Postseason: 8-seed in NCAA Tournament; lost to Kansas in national championship game
2021-22 Final KenPom: 16 (18 O/35 D)
Notes: Virginia was walloped in the lone regular-season meeting with the Tar Heels in Chapel Hill last season, and lost to UNC again in the ACC Tournament in Brooklyn. The Cavaliers had beaten Carolina seven-straight times prior to last season. The two longtime ACC rivals will square off in Chapel Hill for a rematch on Feb. 25. UNC alum and second-year coach Hubert Davis has just about everyone back from his national runner-up squad, which was picked to finish first in the conference in 2022-23. Armando Bacot, a 6-foot-11 senior big man, was a near-unanimous decision for preseason league MVP (he got 82 of the 101 media votes). He lit Virginia up with a 29-point, 22-rebound performance in the regular-season affair before notching 10 points and 11 boards against the Hoos in the tournament, two of his 32 double-doubles on the season (in 39 games). Junior guard Caleb Love joined Bacot on the preseason All-ACC first team, while junior backcourt mate RJ Davis was a second-team selection. Also returning are fifth-year forward Leaky Black and junior wing Puff Johnson, who were both major contributors a season ago. Sharpshooting big Brady Manek is the lone departure amongst the starters, but the Heels got Pete Nance, a 6-foot-11 transfer forward from Northwestern, who — like Manek — can shoot from the outside. A trio of 4-star true freshmen, 6-7 marksman Tyler Nickel (VHSL's all-time leading scorer from East Rockingham HS in Harrisonburg), 6-10 Jalen Washington (a top-50 consensus center) and 6-3 guard Seth Trimble (Wisconsin's Gatorade Player of the Year), all received votes for the ACC's Preseason Rookie of the Year. Nickel put up 2,909 points in just 102 career games at the high-school level.
Game 17: at Florida State Seminoles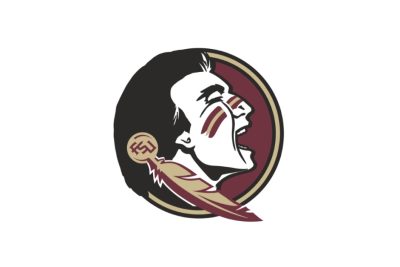 Saturday, Jan. 14 | 4 p.m.
Donald L. Tucker Center, Tallahassee, FL
TV: ESPN or ESPN2
Series History: UVA is 26-28 all-time against the Seminoles.
Head Coach (Career W-L): Leonard Hamilton (617-452)
2021-22 W-L: 17-14, 10-10 (8th) in ACC
Postseason: None
2021-22 Final KenPom: 105 (130/106)
Notes: The Hoos' dropped last year's lone heartbreaking meeting against the Seminoles, after losing by a point, 64-63, on a deep-heave Matthew Cleveland 3-pointer as time expired. The Noles are coming off one of their least successful seasons in recent memory, failing to qualify for the NCAA Tournament for the first time since 2016. Coach Hamilton lost four of his starters, but Cleveland — the reigning ACC Sixth Man of the Year — is back in Tallahassee, along with FSU's leading scorer from a season ago, Caleb Mills (12.7 ppg), a redshirt junior guard who transferred in from Houston last year. At the annual ACC Tip Off last month, FSU was predicted to place fifth. Highly touted freshman big man Baba Miller (6-foot-11 with guard-like skills) from Spain and 7-4 sophomore center Naheem McLeod will be looked to for interior production. Hamilton said that McLeod (4.5 ppg, 2.1 rpg last season) and 6-7 wing Cam'Ron Fletcher (6.8 ppg, 3.4 rpg) were "our most improved players" in the offseason. Also expected to provide an instant lift in the paint on both ends of the floor is 6-9 Brown transfer Jaylan Gainey, who averaged an Ivy League-best 2.2 blocks per night to go with 9.3 points and 6.9 rebounds. This will be the second matchup of the season, as the two teams will play in the ACC opener in Charlottesville on Dec. 3. Virginia has lost four of the last five overall against the Seminoles, and three of the last four in Tallahassee.
Game 18: vs. Virginia Tech Hokies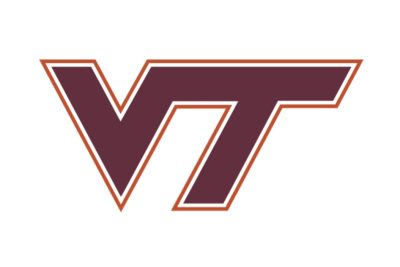 Wednesday, Jan. 18 | 7 p.m.
John Paul Jones Arena
TV: ESPN/ESPN2/ESPNU
Series History: Virginia is 96-58 all-time against the Hokies.
Head Coach (Career W-L): Mike Young (353-280)
2021-22 W-L: 23-13, 11-9 (7th) in ACC
Postseason: 11-seed in NCAA Tournament; lost to Texas in opening round
2021-22 Final KenPom: 19 (17 O/54 D)
Notes: The Cavaliers split last season's Commonwealth Clash matchups with the rival Hokies, with each team winning on their home floor. Virginia has won the last three meetings — and eight of the last nine — against the Hokies in Charlottesville. Tech eventually won the ACC Tournament as a No. 7 seed, and is picked to finish seventh this season. The Hokies lost three starters — top scorer Keve Aluma (15.8 ppg, 6.5 rpg), Nahiem Alleyne (9.6 ppg) and Storm Murphy (8.0 ppg). Preseason All-ACC second-teamer Justyn Mutts, who led the team in rebounding (7.4 rpg) and assists (3.4 per game) to go with a 10.1 scoring average, is back for one more year, along with senior sharpshooter Hunter Cattoor (10.0 ppg, 42 percent from 3-point range) and junior Darius Maddox (6.4 ppg), who's likely to step into a starting role. There are several new faces on the roster this season, including Grant Basile, a 6-foot-9 forward who transferred from Wright State (18.4 ppg, 8.5 rpg). Basile was a second-team All-Horizon League selection, and should help replace some of Aluma's lost production. Young acquired two other quality transfers in Mylyjael Poteat (7.7 ppg), a 6-9 forward from Rice, and John Camden, a guard who only played one game for Memphis last season. Four freshmen are expected to challenge for minutes right away — guards Rodney Rice (6-4) and MJ Collins (6-4), and big men Patrick Wessler (7-0) and Darren Buchanan Jr. (6-7). Rice was the lone 4-star among the group. Round Two in Blacksburg between the Hoos and Hokies comes a few weeks later on Feb. 4.
Game 19: at Wake Forest Demon Deacons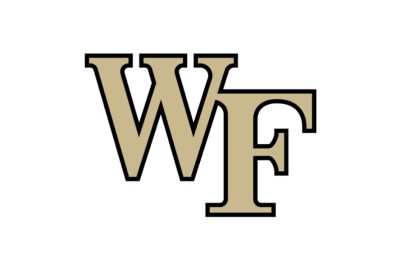 Saturday, Jan. 21 | 2 p.m.
Lawrence Joel Coliseum, Winston-Salem, NC
TV: ESPN2 or ESPNU
Series History: The Cavaliers are 69-71 all-time against Wake.
Head Coach (Career W-L): Steve Forbes (161-69)
2021-22 W-L: 25-10, 13-7 (5th) in ACC
Postseason: 2-seed in NIT; lost in quarterfinals to Texas A&M
2021-22 Final KenPom: 35 (41 O/42 D)
Notes: Virginia lost the lone meeting with the Demon Deacons last year at JPJ. Wake was selected to finish ninth in 2022-23 after its most successful season since 2009-10. The Deacons lost four starters, including their top two scorers, Alondes Williams (18.5 ppg) and Jake Laravia (14.6 ppg), along with Isaiah Mucius, 7-footer Dallas Walton and Khadim Sy. Fifth-year guard Daivien Williamson (11.8 ppg) is the lone returning starter. Wake is another team that will look a lot different through the use of the transfer portal. Forbes brought Williams, Laravia and Williamson in from other schools prior to last year's turnaround, and he's got four more established additions coming in this year. Jao Ituka (Marist) was the Rookie of the Year in the MAC in 2021-22. Ituka was the Red Foxes' leading scorer with 15.3 points a night, and was a 41-percent 3-point shooter. Grad-transfer guard Tyree Appleby comes over from Florida, where he averaged 10.9 points and 3.7 assists per game. Wake also added some size with two more transfers, 6-10 Andrew Carr (10.0 ppg, 5.1 rpg last season at Delaware) and 7-footer Davion Bradford (3.3 ppg, 1.9 rpg at Kansas State), and a pair of talented true freshmen, 6-10 Zach Keller and 6-9 Bobi Klintman.
Game 20: vs. Boston College Eagles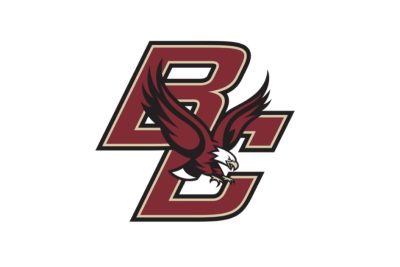 Saturday, Jan. 28 | Noon
John Paul Jones Arena
TV: Regional Sports Networks
Series History: UVA is 18-8 all-time against the Eagles.
Head Coach (Career W-L): Earl Grant (140-109)
2021-22 W-L: 13-20, 6-14 (13th) in ACC
Postseason: None
2021-22 Final KenPom: 114 (146/120)
Notes: Virginia has won nine of the last 10 meetings in the series, and seven in a row at JPJ, including the lone meeting with the Eagles last season. BC returns four starters — Makai Ashton-Langford, DeMarr Langford Jr., Jaeden Zackery and T.J. Bickerstaff — and was predicted to finish 13th under second-year coach Earl Grant. The Langford brothers and Zackery were the Eagles' top three scorers, combining for 33.7 points per contest. Senior 7-footer Quinten Post (9.4 ppg, 5.4 rpg, 1.0 bpg) should slide in to replace James Karnik. Cincinnati transfer guard Mason Madsen is expected to add some much-needed perimeter shooting, while four-star freshman wing Prince Aligbe is expected to make an immediate splash. Cavalier fans may recognize another BC freshman, Donald Hand Jr., the son of the former UVA point guard. UVA travels to Chestnut Hill on Feb. 22.
Game 21: at Syracuse Orange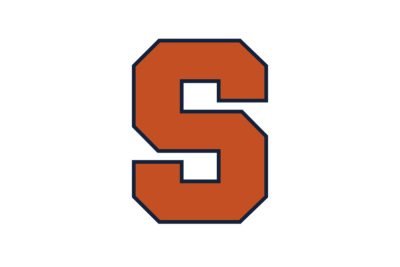 Monday, Jan. 30 | 7 p.m.
JMA Wireless Dome, Syracuse, NY
TV: ESPN
Notes: This will be the second meeting of the month between the Hoos and the Orange (see above). Virginia has won four-straight road contests in the series, and is 5-1 at the Dome since Syracuse joined the conference in 2014. Along with the aforementioned Orange freshmen Taylor and Brown, big things are expected from four-star guard Judah Mintz, who could certainly help to fill some of the scoring void. Mintz, who describes himself as "relentless" and even has that word tattooed on himself, was No. 51 nationally in the 247Sports composite rankings, and is considered the seventh-best incoming combo guard in the country. Boeheim signed three other freshmen as well — 6-7 4-star forward Chris Bell, 6-6 3-star guard Quadir Copeland and 6-11 3-star forward Peter Carey. Veteran guard Symir Torrence, who transferred prior to last season from Marquette but played just 13.1 minutes per game, could see more floor time as a senior.
Friday: A look at the Wahoos' remaining opponents
Comments