UVA Women Fall 71-65 at Clemson Sunday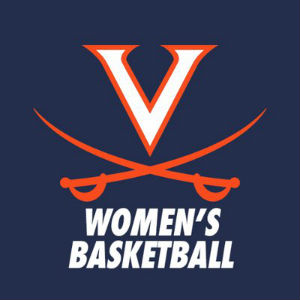 Courtesy UVA Sports Media Relations
The Virginia women's basketball team fell 71-65 on the road at Clemson on Sunday. The Cavaliers had four players finish the game in double figures, led by junior guards Dominique Toussaint with 16 points and Jocelyn Willoughby with 15.
Willoughby also led the defensive efforts with nine rebounds. Simone Westbook led the Tigers with 21 points on 7-of-9 shooting. Virginia shot 37.9 percent (22 of 58) while Clemson shot 46.7 percent (28 of 60). Virginia held a 38-34 edge in rebounding.
Virginia (6-9, 0-2 ACC) took a 56-54 lead into the fourth quarter, but the game was tied for the seventh time, 60-60, with four minutes remaining. Junior forward Lisa Jablonowski made a layup with 3:28 remaining to put the Cavaliers back up 62-60, but Clemson (10-5, 1-1) went back ahead, 64-62, on an and-one by Westbrook with 2:10 remaining. The Tigers outscored the Cavaliers 11-3 in the final three minutes of play to pick up their first conference win.
Two Cavalier forwards also finished them game in double figures: senior Moné Jones and Jablonowski scored 10 points apiece. Willoughby grabbed the 500th rebound of her career with 5:56 remaining in the third quarter. In the last 10 years, seven other UVA players have topped 500 career rebounds including Lauren Moses, who finished her career with 748.
The Cavaliers are back at John Paul Jones Arena next week with back-to-back home games, hosting Virginia Tech on Thursday, January 10 at 7 p.m., and NC State on Sunday, January 13 at 2 p.m.
Comments