Virginia and Duke: it's going to resemble old-fashioned hoops wars for the ACC title tonight
By Jerry Ratcliffe
GREENSBORO, N.C. — Tonight's showdown for the ACC Championship between Virginia and Duke is going to be a war, reminiscent of some of the great battles for the league title.
The Blue Devils are on their revenge tour since losing a controversial ending in overtime a few weeks ago, a disputed outcome that left Duke fans claiming they deserved a piece of the regular-season pie. Virginia, which claimed a share of that pie with Miami, is hoping to claim the tournament title for only the fourth time in program history.
Virginia's defensive game plan for Duke in the first meeting was the mastermind of Tony Bennett, a defensive wizard, and the difference in the outcome. In that game, the Cavaliers blanked Devils' 7-footer Kyle Filipowski for the entire 45 minutes, including the controversial ending of regulation (see today's "Wahoo Preview" for more details on the play and tonight's rematch).
Duke's first-year head coach Jon Scheyer complained long after the ending of that game and said he was not satisfied by the thorough lack of an explanation of the controversial ruling by the officiating crew. Blue Devils fans have barked that the ruling was wrong, that Duke should have been awarded free throws for a chance to win the game in regulation, and that their team should have been co-regular season champions.
Both teams enter tonight's tournament championship hot. Duke brings an eight-game winning streak to the contest, while Virginia has won four in a row and hasn't allowed any team to score 60 points during that stretch.
UVA simply put on a clinic in its 76-56 semifinals win over Clemson on Friday night. The Tigers were hoping to impress the NCAA Tournament committee and play their way off the bubble. Instead, they were dominated and surrendered 40 points in the paint to the Cavaliers.
"They're probably the hardest team in the league to play against in terms of what it takes, consistency of effort and discipline," Clemson coach Brad Brownell explained about facing 25-6 Virginia. "Their offensive movement is very good and taxing on you, and if you're just a little fatigued and wear down a little bit, you're going to get burned."
UVA scored eight-straight points at the end of the first half to take a 37-25 lead, then ballooned that margin to 50-27 six minutes into the second half.
Game, set, match.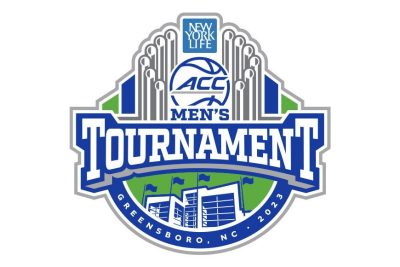 "That probably took the air out of our sails a little bit," Brownell said of that span. "They were just better, a little bit quicker to the ball, and they just played much better than we did tonight."
Virginia has gone back to its mover-blocker style of offensive play and has been more efficient in doing so, having won by an average margin of 12.8 points per game during its recent four-game winning streak. UVA has become much improved in screening, which gives other teams fits as Tony Bennett allows his veteran players to use their instincts.
Clemson had difficulty blocking out some of the bigger Cavaliers in rotations and paid a huge price for it in the paint, where UVA dominated the game.
"It's obviously an outstanding offense," Brownell said of Virginia. "Constant moving has a wearing effect. I think the thing that I always say about Tony and his program and team, their offense and defense fit together perfectly. That's why they're consistently very hard to beat and play against … It's obviously hard to guard."
On the other end of the floor, Virginia makes opposing offenses earn a good look, a good shot. Add all that together and it can be exhausting, especially for a young team like Duke, to handle. Most likely, the Devils will find it difficult to match their offensive averages during its winning streak (58.7 field-goal percentage; 45.2 percent from beyond the arc; 79.1 free throws) against Virginia's "Pack Line" defense.
While Duke is chiefly comprised of One-and-Done's, it has had little time to prepare for the complexities of Virginia's playing styles, something familiar to the Cavaliers' veteran lineup.
Keeping Duke's big men out of the paint will be a point of emphasis, meaning it could be a very physical game. Jayden Gardner, coming off back-to-back, double-doubles in the ACC Tournament, will be a part of that, while teammates Kadin Shedrick and Francisco Caffaro will likely be used to post-trap Filipowski.
In the previous meeting, Ben Vander Plas played a key defensive role against Filipowsiki, but has since been sidelined with a broken right hand suffered in practice leading up to this week's tournament. At least Bennett has had an opportunity to tinker with some defensive strategies in the tournament and plan for the Duke attack.
Still, it may come down to Virginia's guards keeping pace scoring with the productive Blue Devils, meaning Reece Beekman will have to play aggressively to match the scoring output of teammate Armaan Franklin against Duke. Fifth-year senior guard Kihei Clark will have to engineer an offense that can match Duke, while containing the Devils on the other end of the floor.