Virginia's post defense will be challenged by the 'Big, Bad Wolf' – State's Burns – in tonight's showdown
By Jerry Ratcliffe
Wahoo Nation appears to be coming unhinged over Virginia's post defense of late, after Syracuse and Virginia Tech both enjoyed success scoring in the paint against the Pack-Line defense last week.
Syracuse put up 36 points in the paint (only 10 in the second half), while Virginia Tech scored 40 of its game-winning 74 points in the paint against the Cavaliers.
In both cases, Tony Bennett stuck largely with a smaller lineup, choosing to go with 6-foot-8 Ben Vander Plas at the five and 6-6 Jayden Gardner at the four. At Syracuse, Bennett used 6-11 Kadin Shedrick at times to help double the post, and went with less-mobile, 7-1 Francisco Caffaro for a while against the Hokies in a similar manner. Shedrick did not play against Tech, but according to Bennett, was available.
Wahoo fans are befuddled about Shedrick's diminished playing time, which went from 20-plus minutes per game through the first meeting with Syracuse on Jan. 7, to 17 or less since then, all the way up to Saturday when he got his first DNP of the season.
In fact, beginning with the Carolina game on Jan. 10 against big man Armando Bacot, Shedrick clocked 17 minutes, but his court time has gone down dramatically since. He played 5 minutes at Florida State, 4 minutes in the first meeting with Virginia Tech a few days later, 2 minutes at Wake Forest, 14 minutes against Boston College's big man Quinten Post, 10 minutes in the rematch with Syracuse and zero vs. the Hokies over the weekend.
Tonight, No. 8 Virginia (17-4, 9-3 ACC) will host perhaps the ACC's most underrated team in No. 22 NC State (19-5, 9-4 ACC) in a 9 p.m. start (ACC Network) at John Paul Jones Arena. Not only does the Wolfpack own the conference's No. 1 offense, but it boasts one of the better or most potent big men in the league in D.J. Burns, who is an imposing 6-9, 275.
For a complete matchup of tonight's game, see our "Wahoo Preview" here.
Bennett wasn't about to tip his game plan on defending Burns during his conference with media on Monday, but UVA fans are wondering how the Cavaliers are going to stop the State big man. Will Bennett go with the Vander Plas-Gardner plan or throw any combination of Caffaro and/or Shedrick at Burns?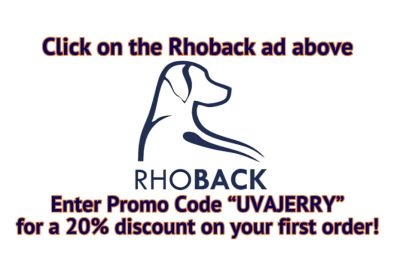 Shedrick, who is foul-trouble-prone and not as physical, may have difficulty staying with Burns. That may be the case as well with Caffaro being a bit slow afoot.
In his last three outings, Burns has been difficult to defend. He put up 31 points and 9 rebounds against Wake Forest, 15 points vs. Florida State and 24 and 8 against Georgia Tech.
"Against Virginia Tech we played Papi (Caffaro) for a little bit and we've been having a good stretch, gone a little more with our 'sturdier,' I like to say, 6-6, 6-7 guys and occasionally we'll use one of the big guys, and at times we've even gone with four guards, so I think it's always a kind of a point-counterpoint chess match that way," Bennett said Monday.
"That's the hardest thing about coaching is that guys like Francisco and Kadin, they're such good young men, and they keep working and stay encouraged and staying ready because you see size and sometimes the game is at the rim and rebounding, so I think that's just a feel thing. You want to play everyone, but you've kind of got to make decisions and go with it, and that's what I did last game. I guess the last few games, that's why we haven't had as many of our big lineup or bigger guys on the floor."
Still, Bennett has done his homework on Burns, and has a good feel for the potential damage the Big, Bad Wolf can do.
"It's challenging because [Burns] can pass," Bennett said of the former 2021-22 Big South Player of the Year at Winthrop. "He's a lefty. He can score. He's got good feet, a soft touch. So when he can catch the ball in different spots, with that touch, it makes it challenging."
NC State coach Kevin Keatts has described Burns as a throwback, way back, kind of player, even gone as far as calling him a dinosaur by today's standards in that Burns is a big man who plays with his back to the basket. None of this stretch-five stuff for this big man.
"It's becoming extinct," Bennett chuckled, playing off Keatts' description. "It's becoming less and less the case. He's played a lot of games and has the experience and doesn't seem to get sped up at all."
Conversely, if Bennett chooses to double Burns in the low post, which is almost a guarantee, then Burns is going to have to chase smaller, quicker players on the other end of the floor as well.
"I don't think Tony will change just because he's playing us," Keatts said of potential strategy. "No matter who we play or have had at that position, there's probably going to be some double teams, and so D.J. has got to do a good job of trying to score the basketball, but also, if those double teams come, then he has to find guys who can make shots.
"When you play against Gardner (20 points vs. Virginia Tech), with his ability to step out and make shots, it'll be a different thing for [Burns] to guard guys outside the block. And so he's got to do a good job in that area and sit down and defend."