Wahoo Preview: No. 8 Virginia vs. No. 22 NC State
By Scott Ratcliffe
The No. 8 Virginia men's basketball team looks to get back on track Tuesday night at 9 p.m. against 22nd-ranked NC State at John Paul Jones Arena on the ACC Network.
The Cavaliers (17-4, 9-3 ACC) saw their seven-game winning streak come to an end in Blacksburg over the weekend, as Virginia Tech held on for a 74-68 win on Saturday afternoon.
Still, UVA lost no ground in the race for the conference's regular-season title, as first-place Clemson dropped its second straight and sits just a half-game ahead of the Wahoos in the standings. Tony Bennett's team still theoretically controls its own destiny, as the Tigers come to town for the lone regular-season meeting at the end of the month.
Virginia fifth-year forward Jayden Gardner is averaging 18.3 points and 8 rebounds per game across his last three outings, and he's coming off of his 38th career double-double after posting team highs of 20 points and 10 boards in the loss to the Hokies.
Senior guard Armaan Franklin's 10-game streak of registering double figures in the scoring department came to an end Saturday, as he finished with 6 points on 2-for-9 shooting (1 for 4 from downtown). Franklin leads the Cavaliers in scoring, averaging 12.7 points per game on the season.
Junior guard Reece Beekman added 15 points and 5 assists, while Kihei Clark inched closer to breaking John Crotty's school record for assists with 4 against Tech, to go with his 17 points and 5 rebounds. Clark, who passed former teammate Kyle Guy for 26th place on UVA's all-time scoring list over the weekend (1,326 points), needs just 20 more assists to ascend past Crotty's record of 683, which has stood for over three decades (1991).
Clark, who already sits atop the Cavaliers' all-time lists in games played (149), overall wins (114), ACC wins (68) and minutes played (4,939), is three starts away from tying London Perrantes' career mark of 132.
Freshman Isaac McKneely has been one of the most efficient outside shooters in the country of late, as he extended his streak of games with at least one 3-pointer to 10 games, sinking 2 of 2 against the Hokies. McKneely has connected on 23 of his 39 attempts (59 percent) from beyond the arc during the streak.
He'll look to stay hot against the Wolfpack (19-5, 9-4), winners of their last four games and eight of their last nine, who have crept within a game of Clemson in the league standings. State is also ranked in the top 25 of both the AP and Coaches Poll for the first time this season.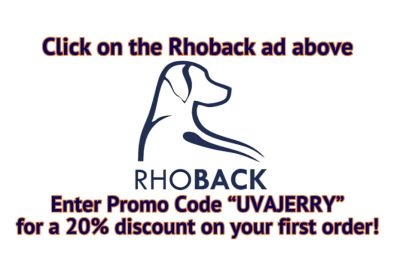 Sophomore guard Terquavion Smith is the ACC's top scorer, averaging 18.5 points per contest. He also ranks third in steals (1.7 spg), third in 3-pointers made (2.9 per game) and fifth in assists (4.6 apg).
Ole Miss grad transfer Jarkel Joiner is eighth in the conference in the scoring category with 16.2 points per game, while former Wahoo Casey Morsell is putting up 12.6 points per game and is shooting 44 percent from long range (58 for 132) this season.
"He was a joy to coach and he's such a good young man, and I'm happy for his success there," Bennett said of Morsell, adding that he hopes his time at Virginia was helpful and that he wishes there was a way his former player could have stuck around. "He's a big part of their success on both ends. He's really improved."
Another grad transfer, big man D.J. Burns, was the Big South's Player of the Year last season at Winthrop, and has been a force in the paint for the Wolfpack. Burns is averaging 12.1 points and 4.9 rebounds, and has patented a spin move off the glass as his go-to post move, but can pop a midrange jumper and pass effectively out of double teams, all of which the recent UVA small-ball lineup may have issues with. You can read much more in Hootie's breakdown of the matchup with Burns here.
It'll be the first of three-straight road games for the Wolfpack, which is 3-3 in true road games this season. The Cavaliers, conversely, are 10-1 at JPJ this season. Including tonight's tilt, three of Virginia's next four games are at home.
State took last year's lone meeting in Raleigh, 77-63, and has claimed three of the last four matchups with the Hoos.
"They have a different team," NC State coach Kevin Keatts said of last year's victory. "They're playing different. We have a different group of guys. You could certainly look at [the game tape] if you want, just to see how the flow of the game went, but at the end of the day, I thought we played one of our better games at home last year when we shot the ball well against those guys."
UVA is listed as a 7-point favorite to prevail on Tuesday, according to Caesars Sportsbook.