Wahoo Preview: No. 13 Virginia vs. Clemson
By Scott Ratcliffe
GREENSBORO, N.C. — Virginia is two victories away from claiming its fourth ACC Tournament title, with a meeting against Clemson in the semifinals next up tonight in Greensboro (9:30 p.m., ESPN2).
It'll be the second meeting in 10 days between Tony Bennett's second-seeded Cavaliers (24-6) and Brad Brownell's third-seeded Tigers (23-9), as UVA prevailed by a 64-57 margin in the lone regular-season contest on Feb. 28 at John Paul Jones Arena.
On Thursday night, Jayden Gardner, Reece Beekman and Armaan Franklin carried the majority of the offensive load in a 68-59 win over North Carolina in the quarterfinals, as the Wahoos experienced their first game without grad transfer Ben Vander Plas, who broke his wrist in practice on Wednesday.
Kihei Clark said the Hoos "just really wanted to play a Virginia-style basketball game" against the Tar Heels, which he described as making the opponent work hard defensively, and he and Gardner's clutch free throws down the stretch (9 for 10 combined in the final two minutes) helped seal the program's first-ever win over the Heels in Greensboro.
"Coach Bennett brought us together and just kind of talked about how much Ben brought to the team and his impact he had, he helped us get an ACC championship, but just telling us about his injury," Beekman said of the team talk after learning Vander Plas would miss the rest of the season. "So now we all knew the situation, but we just came out today, every man stepped up, and that was great for us."
In particular, it was redshirt senior Francisco Caffaro and redshirt junior Kadin Shedrick who split the time down low in Vander Plas' absence, and collectively the two were highly productive on the defensive end against UNC big men Armando Bacot and Pete Nance.
Caffaro said he didn't find out until Thursday morning that he would be starting against the Tar Heels, but was ready to step up when his number was called.
"Yeah, so [Wednesday] during practice, Ben broke his wrist," Caffaro explained, "and we didn't know who was gonna start until [Thursday] morning when we had shootaround. And it wasn't really clear either. Coach was just like, 'Um, Papi, you go out there with the team that usually starts,' and I was like, 'Okay,' and that's kind of what happened.
"With the team we have, everybody's always ready, trying to do their best to contribute for the team, so I think we've been doing that pretty well."
Shedrick had started the first 10 games of the season (and 14 of the first 15) before Bennett mixed things up and inserted BVP in the starting lineup for the final 14 games. Despite the drop in minutes, Shedrick was also prepared for battle when called upon.
"I'm really proud of Papi, because he's been in the same position as I have this whole season actually," said Shedrick. "So I'm glad he stayed ready, and he was real physical with Armando out there. I know Armando, we know he turned his ankle or whatever [Wednesday], so that was big for us that he was real physical with him today. As for my performance, I'm happy with it but I'm not content. I know there's things I can do better. And you know, I'm getting back in my groove and I felt good in the second half. I felt more comfortable in the second half than the first half, so I'm ready to go for the rest of the way."
Beekman was impressed with how the two big men were able to step right in and give it their all for the team.
"Very proud," said Beekman of the effort. "You know, they sometimes during the course of the season didn't get as much playing time, but for both of them to just come in and step in — and this a big moment for us — so for them to produce in that big moment means a lot."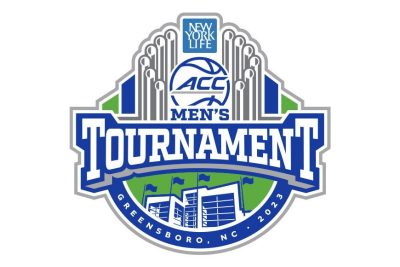 The Cavaliers will have to bring that same collective intensity against the Tigers' one-two punch down low of 6-foot-8 graduate forward Hunter Tyson and 6-10 junior center PJ Hall. Against Virginia, the duo combined for 36 points and 18 rebounds (15 for 29 FG; 4 for 13 from long range), and will be the top priorities in UVA's defensive scheme.
Tyson (15.5 ppg, 9.5 rpg) has been one of the most consistent ACC performers all season, as he's registered 16 double-doubles on the season. He came up one rebound shy of making it 17 against the Cavaliers. Tyson knows how much of a different look Virginia will have this time around without Vander Plas.
"Yeah, I mean, that definitely changes things for them," Tyson said of the injury. "He's a great player. He can really shoot it. We really had to key into him defensively last game. But I will say I feel like they played a little bit bigger against us and used their bigger lineup because PJ is such a handful inside. So I think we'll see a similar lineup to what we saw. But yeah, I really hate it for him, man, he's a great player. You don't ever want to see anyone get injured like that this late in the season."
Hall (15.5 ppg, 5.5 rpg) is another talented big man who can score from just about anywhere on the floor. He was a handful 10 days ago for the Cavaliers, pouring in 19 points on 9-of-13 shooting to go with his 9 rebounds. He believes the Tigers have to worry more about themselves this time around against UVA.
"I think the biggest thing on offense is just to calm down a little bit," Hall said when asked about what adjustments the Tigers can make in preparation for Round Two against the Hoos. "They really sped us up, kind of made us uncomfortable, but for [Friday] they could come out with a completely different game plan. Who knows, with some of the guys that they have out, so we'll have to see."
Junior guard Chase Hunter (13.9 ppg, 4.7 apg) runs the point for the Tigers, and had his struggles offensively in the first meeting with the Cavaliers, connecting on 3 of his 10 field-goal attempts (1 of 4 from 3-point range) for just 7 points, two off his season low.
"They've definitely got a great backcourt," Hunter said of the matchup with Virginia's guards. "Great older players that've been through the fire, been through some big games. We're just gonna battle, man. I think that going into this game [Friday], it's going to be a battle and it's going to be a tough game for us. We're just going to play our hardest and just go at them."
Hunter believes that Friday's game will ultimately be decided in the paint, and he's got faith in teammates Hall and Tyson to help get the Tigers one step closer to their first ACC championship.
"We've got one of the best bigs in the league in PJ, and one of the best [power forwards] in the league in Hunter," he said. "I think when the other team looks at that, they're more scared of that than we are of them, I think. So going into this game with Hunter and PJ, I think that we definitely want to exploit that 4-5 matchup, definitely gonna go inside to PJ like we always do, and we're just gonna play off of that and just keep making plays."
Sophomore forward Ian Schieffelin (5.5 ppg, 4,0 rpg) had one of his best games of the season in Thursday's win over NC State, finishing with 15 points and 6 rebounds, his second-straight game in double figures after only three such performances across his first 30 contests. Schieffelin has made 13 of his last 15 shots from the field in those two games, including a 7-for-7 outing in the regular-season finale against Notre Dame.
Clemson won 10 of its first 11 conference games for its best ACC start in program history, but stumbled a bit down the stretch, dropping five of the last nine heading into the postseason. As of Friday morning, the Tigers still appear on ESPN bracketologist Joe Lunardi's "first four out" list, even after defeating NC State (currently projected as a No. 10 seed) for the third time this season in Thursday's quarterfinal round. The average margin of victory in those three Clemson wins over the Wolfpack was 21.7 points.
Another quality victory against a tournament-bound team would be a solidifying achievement for the Tigers, who are a 3-point underdog against UVA tonight, according to Caesars Sportsbook. The Hoos have won 13 of their last 14 matchups against the Tigers.