Spring Football: Starting over again, Tujague's mission is a familiar one: 'Fix It'
By Jerry Ratcliffe
During a head-spinning, two-week span in January, Garett Tujague pulled off an amazing recruiting feat. Virginia's offensive line coach convinced six high school prospects and two players out of the transfer portal to commit to the Cavaliers.
"I'd have to write down on a piece of paper in the hotel room where I was, so when I woke up in the morning, I knew where I was and where I was going next,' Tujague laughed when he looked back at his journey. "It was awesome, it was amazing."
He wasn't kidding. The pressure was too great to kid around. Virginia desperately needed players. The entire starting offensive line, and a good one at that, transferred out of the program after the Cavaliers finished 6-6 and experienced a coaching change.
"Fix it," Tujague said. "We're right back to fix it."
UVA's veteran line coach probably heard that phrase in his sleep after hearing former head coach Bronco Mendenhall's message over the time it took Tujague to build an offensive line. For years, the O-Line was considered the weak link in the program and Bronco was always telling Tujague to "fix it."
It's not certain whether new coach Tony Elliott repeated a similar message to Tujague after the mass exodus of Big Uglies. Tujague already knew what needed to be done.
"I love the challenge, the opportunity to take something and have it excel," Tujague said. "It's going to happen, it's going to come to fruition, I promise you. It's a lot of fix it, a lot of going back and redoing, doing it right.
"Going into a [practice] period where you have five minutes, where you want to work a drill and you don't move on until everybody hits it right. Baby steps. That's a beautiful thing about this game. It's doing the little things right."
While the team awaits the high-schoolers and some transfers to fill up the offensive-line room, Tujague is putting together a patchwork group, rotating positions and hoping everyone present stays healthy.
Meanwhile, he's not hesitant to push these guys to get better during spring drills, which end Saturday (4 p.m.) with the annual "Blue-White" Spring Game at Scott Stadium.
Tujague issued a challenge to his guys at the beginning of spring practice.
"I took them all, sat them down and said it would kind of be embarrassing if a kid came in here in fall camp or over the summer and took their job," the coach said. "I mean, honestly, there's 15 practices. If someone who didn't have those 15 practices comes in here and takes your job, you probably should be embarrassed."
Not only was the pressure on Tujague to rebuild the numbers along the offensive line, but pressure to develop them into a cohesive unit that can protect one of the nation's most productive quarterbacks in Brennan Armstrong.
"Pressure? Yeah, there's always that opportunity to make sure you have your allotments in your rooms for scholarships," the coach said. "But again, it's the quality of player. To me, it's the quality of player and the guys that are coming in that aren't here yet. They are going to be good football players."
Tujague said that it was up to the linemen who left to pay it forward, to have the responsibility before they left to pass knowledge and techniques to the next guy.
"It was Ryan Swoboda's job to pass that down to Logan Taylor. It waw Olu's job to pass that down to Ty Furnish, Chris Glaser to pass that down to Noah Josey. I mean, that's how you make a place better than when you found it," Tujague said.
Furnish and Jestus Johnson III have been playing at the center position, while Josey, Jonathan Leech and Derek Devine have been working at guard, with Devine getting some experience at right tackle and Charlie Patterson at left tackle.
"Charlie's getting his feet wet and has gotten a lot better in the weight room and obviously needs to keep going,' Tujague said. "I got to make sure I protect him that he doesn't do or get outside of himself. Leech has been really good at right tackle. Taylor, who plays at tackle, has been on the mend."
The coach believes Devine has a chance to make a difference. Devine took every rep last spring when Glaser was down with injury, had grown leaps and bounds, but was injured in the fall when he was scheduled to receive snaps equivalent to Joe Bissinger.
In case you missed it: For more UVA Spring Football coverage, click here: Quarterbacks; Defense
Support JerryRatcliffe.com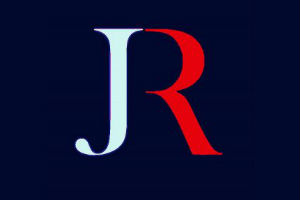 Make a one-time or recurring gift to support JerryRatcliffe.com online below. Your gift is not tax-deductible. Thank you for your support of JerryRatcliffe.com and the "Jerry Ratcliffe Show" podcast!