UVA 2022-23 schedule breakdown: February and March
By Scott Ratcliffe
The 2022-23 Virginia men's basketball season is just a few days away, and this week we've been breaking down the schedule in four parts. Today, we'll wrap things up with the remaining games in February and March. In case you missed it, we also broke down the November, December and January schedules.
The 18th-ranked Cavaliers (21-14, 12-8 ACC last season) continue conference play, highlighted by a Commonwealth Clash rematch before a home meeting against Duke. There's also a trip to the Dean Dome and a pair of games against Louisville, the latter to close out the regular season on Senior Day.
Below, we'll go over each remaining matchup, with every opponent's key returners and newcomers, last year's numbers, the all-time series history with Virginia, tip-off times, where you can watch if you can't make it to the game, and much more:
Game 22: at Virginia Tech Hokies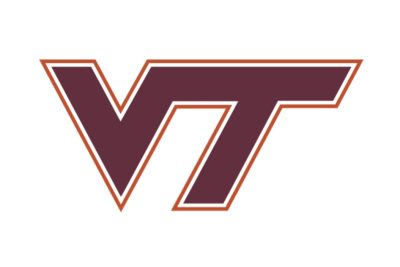 Saturday, Feb. 4 | Noon
Cassell Coliseum, Blacksburg, VA
TV: ESPN/ESPN2/ESPNU
Series History: Virginia is 96-58 all-time against the Hokies.
Head Coach (Career W-L): Mike Young (353-280)
2021-22 W-L: 23-13, 11-9 (7th) in ACC
Postseason: 11-seed in NCAA Tournament; lost to Texas in opening round
2021-22 Final KenPom: 19 (17 O/54 D)
Notes: The first meeting of the season between the Hoos and Hokies will be played in Charlottesville on Jan. 18. The two in-state rivals split last season's Commonwealth Clash matchups, with each team winning on their home floor. The Hokies, who have won two in a row and four of the last seven against UVA at Cassell Coliseum, won the ACC Tournament last season as a No. 7 seed, and are picked to finish seventh this season. The Hokies lost three starters — top scorer Keve Aluma (15.8 ppg, 6.5 rpg), Nahiem Alleyne (9.6 ppg) and Storm Murphy (8.0 ppg). Preseason All-ACC second-teamer Justyn Mutts, who led the team in rebounding (7.4 rpg) and assists (3.4 per game) to go with a 10.1 scoring average, is back for one more year, along with senior sharpshooter Hunter Cattoor (10.0 ppg, 42 percent from 3-point range) and junior Darius Maddox (6.4 ppg), who's likely to step into a starting role. There are several new faces on the roster this season, including Grant Basile, a 6-foot-9 forward who transferred from Wright State (18.4 ppg, 8.5 rpg). Basile was a second-team All-Horizon League selection, and should help replace some of Aluma's lost production. Young acquired two other quality transfers in Mylyjael Poteat (7.7 ppg), a 6-9 forward from Rice, and John Camden, a guard who only played one game for Memphis last season. Four freshmen are expected to challenge for minutes right away — guards Rodney Rice (6-4) and MJ Collins (6-4), and big men Patrick Wessler (7-0) and Darren Buchanan Jr. (6-7). Rice (No. 69 overall in the 247Sports composite rankings) was the lone four-star among the group.
Game 23: vs. NC State Wolfpack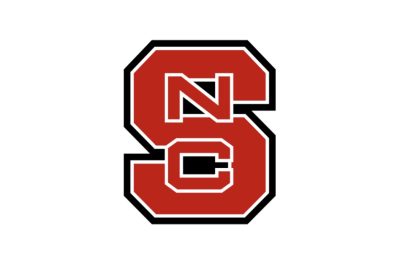 Tuesday, Feb. 7 | 9 p.m.
John Paul Jones Arena
TV: ACC Network
Series History: The Cavaliers are 68-85 all-time against the Wolfpack.
Head Coach (Career W-L): Kevin Keatts (162-96)
2021-22 W-L: 11-21, 4-16 (15th) in ACC
Postseason: None
2021-22 Final KenPom: 128 (59/246)
Notes: After finishing in last place in the ACC a season ago, the Wolfpack is picked to finish 10th in 2022-23. Virginia lost last year's only meeting between the schools in Raleigh. Sophomore guard Terquavion Smith (16.3 ppg) chose to return to Raleigh after testing his draft stock, and will be the go-to guy after losing top scorer Dereon Seabron (17.3 ppg) to the NBA. Smith was a preseason All-ACC first-team selection. Jericole Hellems (13.7 ppg) and Cam Hayes (7.0 ppg) are also no longer with the team. Former Wahoo Casey Morsell is back in Raleigh for his junior year and could be a major contributor. DJ Burns comes over from Winthrop after claiming Big South Player of the Year honors as a junior. He averaged 15 points and 4.5 rebounds per game last season. Another grad transfer, Jarkel Joiner, who put up 13.2 points a night for Ole Miss in 2021-22, will take over the point-guard duties for the Wolfpack. Keatts also acquired a pair of transfer forwards in Greg Gantt (Providence) and Jack Clark (La Salle), who can rebound and score from the outside. Grad transfer Dusan Mahorcic (Utah) is another big body that came to State in the offseason. Sophomore forward Ernest Ross returns from an ankle injury that ended his season in January. Another returning frontcourt contributor is 6-11 junior forward Ebenezer Duwuona (4.1 ppg, 4.1 rpg), who could absorb a larger role in the interior. Virginia has lost two in a row, and three of the last four meetings with the Wolfpack — including two-straight at JPJ — after winning the previous eight contests in the series.
Game 24: vs. No. 7 Duke Blue Devils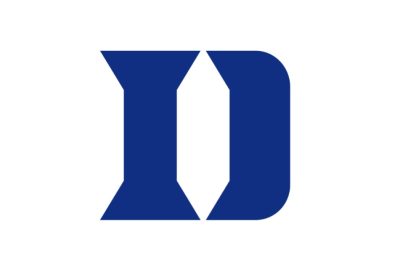 Saturday, Feb. 11 | 4 p.m.
John Paul Jones Arena
TV: ESPN or ESPN2
Series History: UVA is 53-123 all-time against the Blue Devils.
Head Coach (Career W-L): Jon Scheyer (first season)
2021-22 W-L: 32-7, 16-4 (1st) in ACC
Postseason: 2-seed in NCAA Tournament; lost in Final Four to North Carolina
2021-22 Final KenPom: 8 (1 O/49 D)
Notes: It will be the first meeting between the Cavaliers and the Blue Devils in 43 years without Mike Krzyzewski on the sideline, as 35-year-old Jon Scheyer — a former Duke player and nine-year assistant under Coach K — takes over for the winningest coach in college basketball history. The two teams split last season, with each school winning on the road. UVA fans will never forget Reece Beekman's corner dagger that silenced Cameron Indoor Stadium last February. Duke was ranked No. 7 in the country on both occasions, and that's exactly where they appear in this year's preseason top 25. Duke was picked to finish second in the conference, one spot behind UNC and one spot ahead of the Hoos. As has been the case in recent memory, Duke lost a ton from last year's Final Four squad, including the top pick in the NBA Draft, Paolo Banchero, along with four other selections (Mark Williams, AJ Griffin, Wendell Moore Jr. and Trevor Keels). But, as usual, the Devils have restocked the shelves with the No. 1 recruiting class in the country. Preseason All-ACC first-teamer Jeremy Roach (6-2 junior guard) is the lone returning starter, and he'll be joined by a plethora of five-star talent. It starts with 7-foot freshman center Dereck Lively II (No. 1 overall recruit nationally, according to 247Sports composite rankings, preseason second-team All-ACC selection), along with 6-6 forward Dariq Whitehead (No. 2 nationally), 6-11 Kyle Filipowski (No. 4), 6-8 Mark Mitchell (No. 22) and 6-4 point guard Tyrese Proctor (No. 27), all of whom received votes for ACC preseason Rookie of the Year. Whitehead is expected to miss a few games to start the season due to injury. Freshman shooting guard Jaden Schutt (No. 70) and 7-foot-1 Christian Reeves (No. 141) are two more talented first-year contributors. The Blue Devils also acquired a quartet of experienced grad transfers in sharpshooter Jacob Grandison from Illinois (9.6 ppg, 41-percent from 3), Ryan Young from Northwestern (9.0 ppg), Kale Catchings from Harvard (9.1 ppg) and Max Johns from Princeton (a Woodberry Forest alum). "We definitely want to play fast," Scheyer said of this year's team. Duke has won four of the last five meetings against the Cavaliers at JPJ.
Game 25: at Louisville Cardinals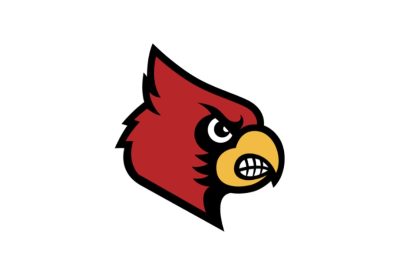 Wednesday, Feb. 15 | 7 p.m.
KFC Yum! Center, Louisville, KY
TV: ESPN/ESPN2/ESPNU
Series History: Virginia is 20-5 all-time against the Cardinals.
Head Coach (Career W-L): Kenny Payne (first season)
2021-22 W-L: 13-19, 6-14 (11th) in ACC
Postseason: None
2021-22 Final KenPom: 127 (173/114)
Notes: The Cardinals went with 55-year-old alum Kenny Payne, who was part of the school's 1986 national title team, to lead the program's rebuilding effort after firing Chris Mack mid-season (right after Louisville lost to Virginia in Charlottesville). Interim coach Mike Pegues, who finished out the season, was not retained on the staff. Payne was an assistant at Oregon from 2004-09 before joining Kentucky under John Calipari from 2010-20, where he helped assemble several exceptional recruiting classes. He was the Associate Head Coach of the Wildcats from 2014-20, and then served as an assistant for the New York Knicks the past two seasons. Payne will have some ACC experience on his staff as well, with Associate Head Coach Danny Manning, who was Wake Forest's coach from 2014-20, and Nolan Smith, who was an assistant at Duke for six seasons under Mike Krzyzewski. Louisville, coming off its worst season since 2000-01 (12-19), is picked to finish 12th in the ACC standings. The Cards lost seven players off of last year's roster, including their top two scorers in Noah Locke (9.6 ppg) and Malik Williams (9.5 ppg). Also gone are Dre Davis (7.4 ppg), Jarrod West (6.1 ppg), Matt Cross (5.8 ppg), Samuell Williamson (5.6 ppg) and Mason Faulkner (4.6 ppg). The Cardinals will be in Charlottesville to close out the regular season on March 4. Scroll down below for more on Louisville's returning players and newcomers.
Game 26: vs. Notre Dame Fighting Irish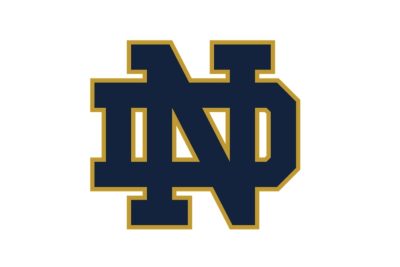 Saturday, Feb. 18 | Noon
John Paul Jones Arena
TV: ESPN/ESPN2/ESPNU
Series History: The Hoos are 16-3 all-time against the Irish.
Head Coach (Career W-L): Mike Brey (571-311)
2021-22 W-L: 24-11, 15-5 (2nd) in ACC
Postseason: 11-seed in NCAA Tournament; lost to Texas Tech in second round
2021-22 Final KenPom: 38 (28 O/69 D)
Notes: Notre Dame picked up its first regular-season win over the Cavaliers since joining the conference in 2023-14, in the lone meeting between the schools last January in South Bend. The Irish had lost each of the 11 meetings against UVA prior to last season. The Irish, who were picked to finish 6th in the ACC this season, lost three important pieces in top scorer Blake Wesley (14.4 ppg), Paul Atkinson (12.5 ppg, team-high 6.9 rpg) and point guard Prentiss Hubb (8.9 ppg, team-high 4.0 apg). Wesley entered the NBA Draft after his stellar sophomore campaign and was selected by San Antonio with the 25th pick. The fifth-year trio of Dane Goodwin (13.6 ppg), Cormac Ryan (9.2 ppg) and Nate Laszewski (9.3 ppg) all return, however, and Coach Brey reeled in five-star combo guard JJ Starling (No. 21 overall), and added grad transfer Marcus Hammond from Niagara, an All-MAAC first-teamer who averaged 18.1 points per game, to help fill the void. Senior guard Trey Wertz, who played in 34 contests last season in a reserve role, should see his workload increase, while two other freshmen — 6-foot-8 four-star forward Ven-Allen Lubin and 6-9 three-star center Dom Campbell — are expected to contribute down low.
Game 27: at Boston College Eagles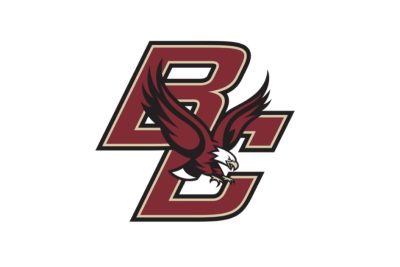 Wednesday, Feb. 22 | 7 p.m.
Conte Forum, Chestnut Hill, MA
TV: Regional Sports Networks
Series History: UVA is 18-8 all-time against the Eagles.
Head Coach (Career W-L): Earl Grant (140-109)
2021-22 W-L: 13-20, 6-14 (13th) in ACC
Postseason: None
2021-22 Final KenPom: 114 (146/120)
Notes: Virginia has won nine of the last 10 meetings in the series, including four of the last five in Chestnut Hill. BC returns four starters — Makai Ashton-Langford, DeMarr Langford Jr., Jaeden Zackery and T.J. Bickerstaff — and was predicted to finish 13th under second-year coach Earl Grant. The Langford brothers and Zackery were the Eagles' top three scorers, combining for 33.7 points per contest. Senior 7-footer Quinten Post (9.4 ppg, 5.4 rpg, 1.0 bpg) should slide in to replace James Karnik. Cincinnati transfer guard Mason Madsen is expected to add some much-needed perimeter shooting, while four-star freshman wing Prince Aligbe is expected to make an immediate splash. Cavalier fans may recognize another BC freshman, four-star guard Donald Hand Jr., the son of the former UVA point guard. The Cavaliers and Eagles will also play in Charlottesville on Jan. 28. UVA won the only meeting last year at JPJ, as the Cavaliers had four players in double figures — Kihei Clark (19), Jayden Gardner (17), Kadin Shedrick (13) and Armaan Franklin (12).
Game 28: at No. 1 North Carolina Tar Heels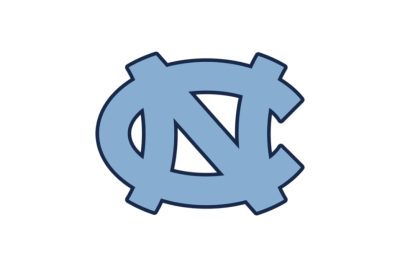 Saturday, Feb. 25 | 6 or 8 p.m.
Dean E. Smith Center, Chapel Hill, NC
TV: ESPN
Series History: Virginia is 60-133 all-time against the Heels.
Head Coach (Career W-L): Hubert Davis (29-10)
2021-22 W-L: 29-10, 15-5 (3rd) in ACC
Postseason: 8-seed in NCAA Tournament; lost to Kansas in national championship game
2021-22 Final KenPom: 16 (18 O/35 D)
Notes: This will be the second matchup of the season, as Carolina plays in Charlottesville on Jan. 10. Virginia was walloped in the lone regular-season meeting with the Tar Heels in Chapel Hill last season, and lost to UNC again in the ACC Tournament in Brooklyn. The Cavaliers had beaten Carolina seven-straight times prior to last season. UNC alum and second-year coach Hubert Davis has just about everyone back from his national runner-up squad, which was picked to finish first in the conference in 2022-23. Armando Bacot, a 6-foot-11 senior big man, was a near-unanimous decision for preseason league MVP (he got 82 of the 101 media votes). He lit Virginia up with a 29-point, 22-rebound performance in the regular-season affair before notching 10 points and 11 boards against the Hoos in the tournament, two of his 32 double-doubles on the season (in 39 games). Junior guard Caleb Love joined Bacot on the preseason All-ACC first team, while junior backcourt mate RJ Davis was a second-team selection. Also returning are fifth-year forward Leaky Black and junior wing Puff Johnson, who were both major contributors a season ago. Sharpshooting big Brady Manek is the lone departure amongst the starters, but the Heels got Pete Nance, a 6-foot-11 transfer forward from Northwestern, who — like Manek — can shoot from the outside. A trio of 4-star true freshmen, 6-7 marksman Tyler Nickel (No. 81 in 247 composite; VHSL's all-time leading scorer from East Rockingham HS in Harrisonburg), 6-10 Jalen Washington (a top-50 consensus center at No. 49) and 6-3 guard Seth Trimble (No. 37 overall; Wisconsin's Gatorade Player of the Year), all received votes for the ACC's Preseason Rookie of the Year. Nickel put up 2,909 points in just 102 career games at the high-school level.
Game 29: vs. Clemson Tigers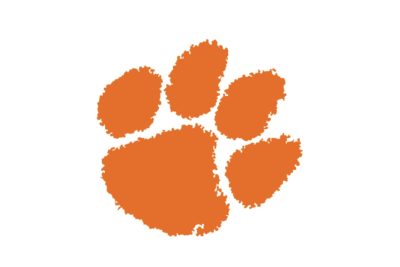 Tuesday, Feb. 28 | 7 p.m.
John Paul Jones Arena
TV: ACC Network
Series History: Virginia is 80-53 all-time against the Tigers.
Head Coach (Career W-L): Brad Brownell
2021-22 W-L: 17-16, 8-12 (10th) in ACC
Postseason: None
2021-22 Final KenPom: 71 (49/101)
Notes: The Cavaliers and Tigers split the season series in 2021-22, with each school stealing one on the road. The Tigers, who were picked to finish 11th in ACC preseason voting, lost three of their top four scorers in Al-Amir Dawes (11.3 ppg), David Collins (10.3 ppg) and Nick Honor (7.7 ppg). Junior big man PJ Hall, a preseason All-ACC second-team selection and one of 20 preseason candidates for the Kareem Abdul-Jabbar Center of the Year Award, has been plagued with injuries and could miss some time. Hall led the Tigers with 15.5 points per game last season, to go along with 5.8 rebounds and a team-high 1.3 blocks. Sophomore bigs Ben Middlebrooks and Ian Schieffelin are expected to fill in down low if Hall isn't able to play early on. Graduate forward Hunter Tyson (10.0 ppg, 5.5 rpg), who Brownell referred to as "the heart and soul" of the Tigers, decided to come back for one more season, while junior guard Chase Hunter (6.7 ppg) will be joined on the roster by younger brother Dillon Hunter (6-foot-3, three-star guard), one of Clemson's top freshman recruits. Grad transfer Brevin Galloway, who averaged 8.5 points last season at Boston College, has a year of ACC experience under his belt after playing his first two seasons at the College of Charleston. Senior guard Alex Hemenway (5.2 ppg) and redshirt freshman point guard Josh Beadle are also expected to contribute, as are three-star true freshmen RJ Godfrey (6-7 forward), Chauncey Wiggins (6-9 forward) and Chauncey Gibson (6-6 guard). 
Game 30: vs. Louisville Cardinals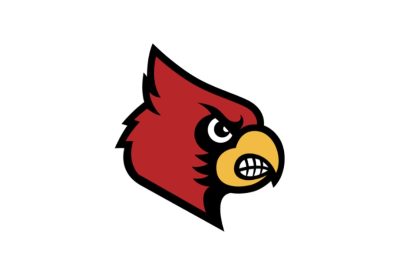 Saturday, March 4 | Noon, 2 or 4 p.m.
John Paul Jones Arena
TV: ESPN or ESPN2
Notes: It'll be Senior Day for Kihei Clark, Jayden Gardner, Armaan Franklin, Francisco Caffaro, Ben Vander Plas and Chase Coleman. This will also be the rematch with the Cardinals, as the two teams will play in Louisville on Feb. 15 (see above). Senior guard El Ellis (8.7 ppg) is back to lead the Cardinals, along with 6-8 senior forward Sydney Curry (7.1 ppg, 4.4 rpg) and 6-9 redshirt junior Jae'Lyn Withers (5.8 ppg, 4.6 rpg). Redshirt freshman Mike James missed all of last season with a torn Achilles tendon, but should get plenty of playing time in 2022-23. The Cardinals also brought in four D-I transfers in Brandon Huntley-Hatfield (Tennessee), Hercy Miller (Tennessee State), Aidan McCool (Maryland) and Zan Payne (Kentucky). Freshman Kamari Lands, a 6-foot-8 forward who decommitted from Syracuse, is expected to be a major contributor right away. Two other freshmen, 6-4 guard Fabio Basili and 6-8 forward Devin Ree, could see significant playing time as the season rolls on. The new-look Cardinals fell in their first home exhibition game against Division-II opponent Lenoir-Rhyne, 57-47, over the weekend, but rebounded to defeat another D-II squad, Chaminade, by a score of 80-73 on Thursday.
ACC Tournament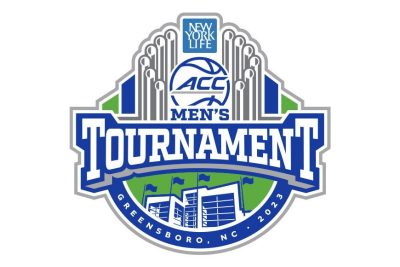 Tuesday, March 7-Saturday, March 11
Greensboro Coliseum, Greensboro, NC
Opening Round: Tuesday, March 7
Second Round: Wednesday, March 8
Quarterfinals: Thursday, March 9
Semifinals: Friday, March 10
Championship: Saturday, March 11
Notes: Virginia has won the ACC Tournament three times — 1976 in Landover, MD; 2014 in Greensboro; 2018 in Brooklyn, NY. The Hoos are 44-64 all-time in ACC Tournament games. The Cavaliers were the No. 6 seed in last year's tournament in Brooklyn, defeating Louisville in the second round before falling to No. 3 seed North Carolina in the quarterfinals.
NCAA Tournament Dates and Sites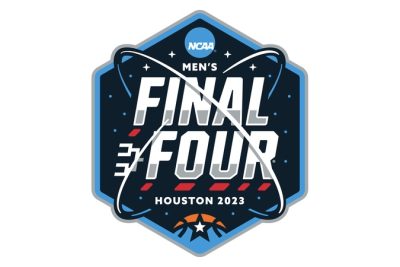 First Four: Tuesday, March 14-Wednesday, March 15 — Dayton, OH
First/Second Round: Thursday, March 16-Sunday, March 19 — Albany, NY; Birmingham, AL; Columbus, OH; Denver, CO; Des Moines, IA; Greensboro, NC; Orlando, FL; Sacramento, CA
Midwest Regional: Friday, March 24-Sunday, March 26 — T-Mobile Center, Kansas City, MO
West Regional: Thursday, March 23-Saturday, March 25 — T-Mobile Arena, Las Vegas, NV
South Regional: Friday, March 24-Sunday, March 26 — KFC Yum! Center, Louisville, KY
East Regional: Thursday, March 23-Saturday, March 25 — Madison Square Garden, New York, NY
Final Four: Saturday, April 1-Monday, April 3 — NRG Stadium, Houston, TX